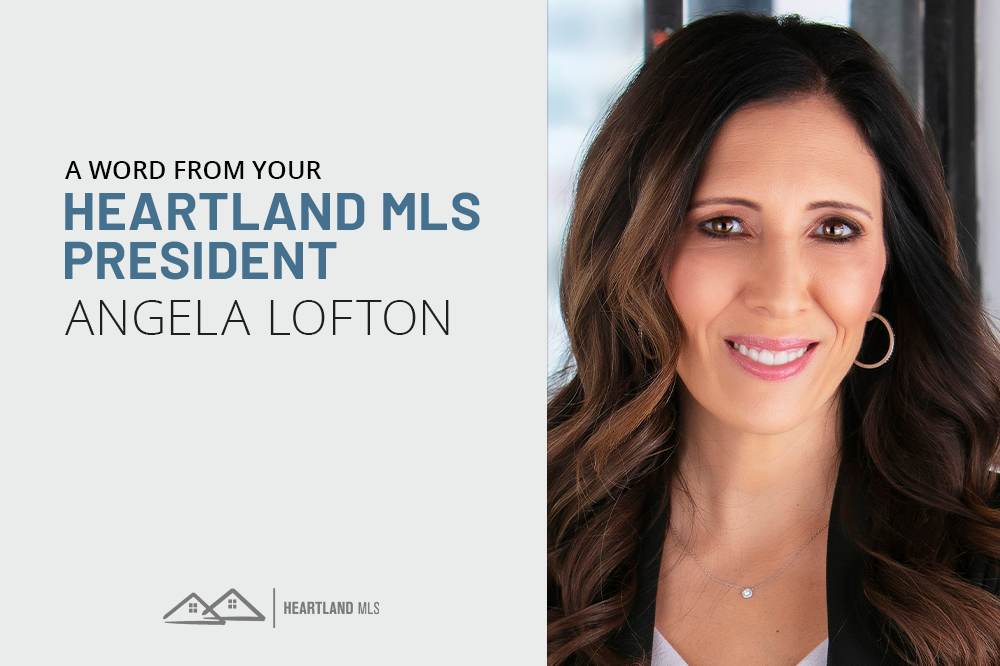 This year has been one of many lessons for me, as I'm sure it's been for many of us. Remember that one month there in the middle of the year when we though COVID was almost over? How naive we were just a few short months ago. We've learned, sometimes the hard way, how to expect the unexpected during these times. Although it's been a challenging year, I'm grateful for the lessons I've learned as I've witnessed our real estate community here in Kansas City overcome so much together during my term as Heartland MLS President.
I'm not sure whether these tumultuous times have strengthened our ability to work together or simply shined a light on what's been there all along, but over the course of this year, I've had the pleasure of witnessing true community among Kansas City REALTORS®. We worked together to continue providing housing to consumers, all while understanding and respecting the various levels of comfort our buyers and sellers may have when it comes to showings and in-person interactions.
We've worked together to create a new way of doing business that led us to an astounding $12 billion sales volume in 2021. I believe that is a representation that when we work together as an industry, we can achieve anything.
My hope is that, as my leadership position winds to an end, we will continue to show each other grace in this industry. We're all learning how to adapt and adjust as our market does and as our clients' wants and needs do.
It's been an honor to serve you as president this last year. It couldn't have been a more rewarding experience, and I'm grateful to have had the opportunity to lead and learn from this Kansas City REALTOR® family.