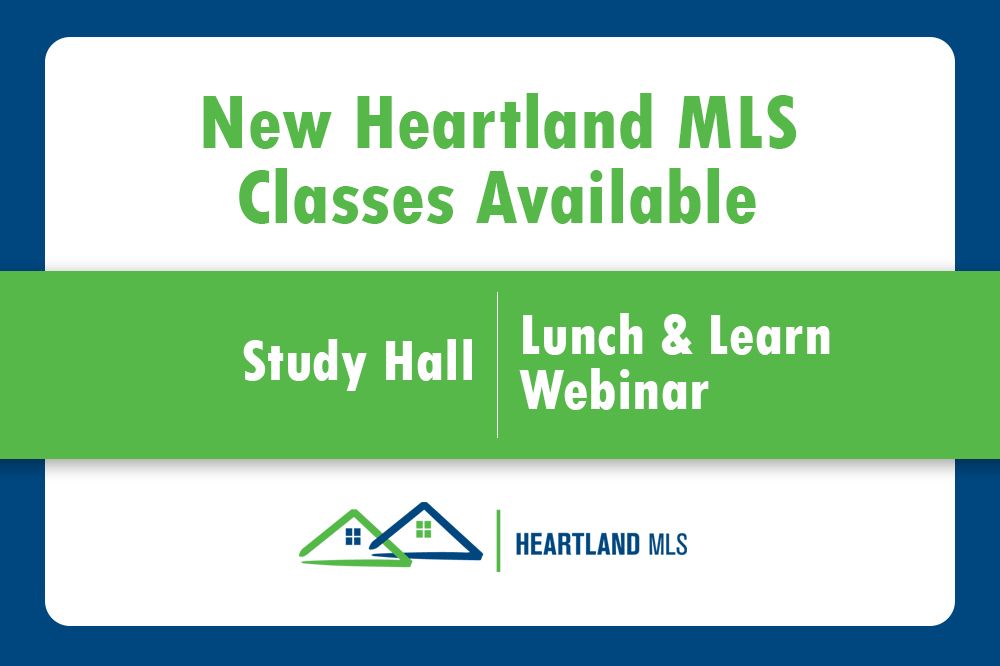 Heartland MLS will be kicking off two new class series,
Study Hall and Lunch and Learn Webinar. Both of these classes will be held
regularly on the last Wednesday of every month, beginning June 27.
The Lunch and Learn Webinar series will be quick
informational webinar sessions on a variety of HMLS topics. The first of the
series will be on June 27 from 11:30 a.m. to 12 p.m. and will cover property
waivers. This series is designed to provide knowledge and help clear up any
confusion subscribers may have about certain topics within Heartland MLS. To
join the webinar, subscribers can follow the link on their Matrix homepages.
That link will become available the day of the session.
Study Hall is designed to be an open time for subscribers to come in, have their questions answered, and get hands-on help with any issues they may be having on Matrix. Agents can come and go as they please between 1 p.m. and 2:30 p.m. on June 27 in the HMLS Classroom. No registration is necessary.