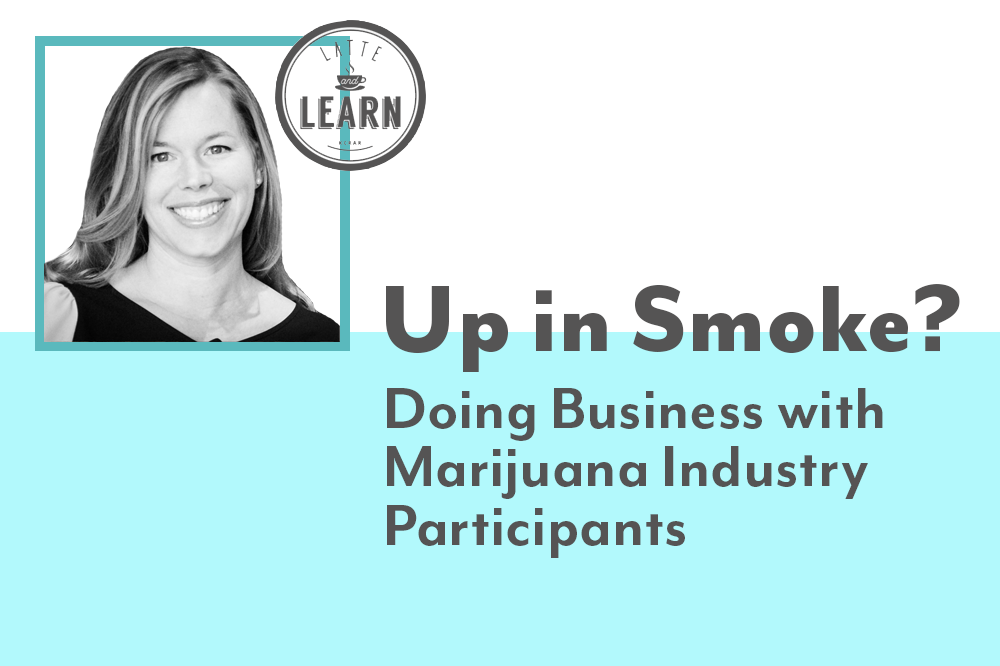 Another Latte and
Learn session is coming to the KCRAR classroom on April 19 from 9 to 11
a.m. Trista Curzydlo, J.D. will be leading the session, called "Up in
Smoke? Doing Business with Marijuana Industry Participants."
Missouri recently decriminalized the possession, production
and distribution of cannabis for medicinal use, and this class will be an
introduction to why and how cannabis industry clients will differ from more
traditional clients. Even in states like Washington or Colorado with a long and
colorful history of the regulation of marijuana, transactions can get bogged
down in red tape and become very complicated very quickly. This class will look
at the Controlled Substance Act and its enforcement by the Department of
Justice, the laws regulating banks and their reporting requirements when
dealing with cannabis related industry clients and the impact of the current
Presidential administration on the industry.
Curzydlo is a graduate of Washburn University and Washburn
University, School of Law, where she was a member of the Washburn Law Journal.
After serving as Assistant Legal Counsel to Kansas Governor Bill Graves, Trista
joined the office of the District Attorney for the Eighteenth Judicial District
of Kansas as an Assistant District Attorney assigned to the Consumer Fraud
division. From 2004 to January of 2010, Trista was the Government Affairs
Director and Legal Counsel for the Wichita Area Association of REALTORS® and
the South Central Kansas MLS, in Wichita, Kansas. Curzydlo is now the principal
member of C4 Consulting, L.L.C. and is devoting her time to offering educational opportunities for real estate licensees across the country. Along with her knowledge, Curzydlo brings a sense of humor to her sessions.
Register for this Non-CE class in
the member portal.