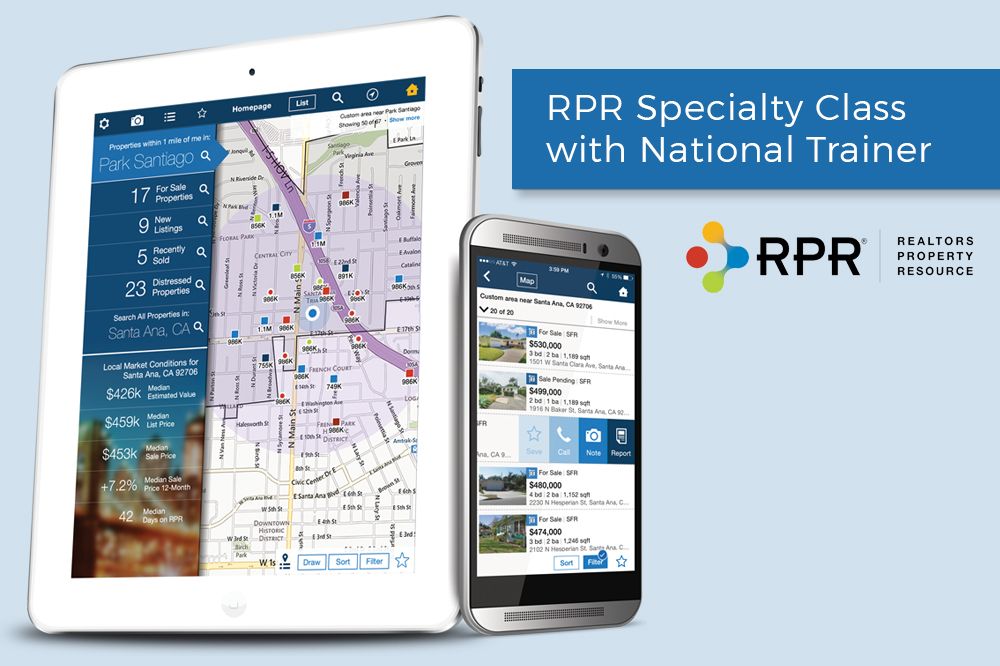 KCRAR will be offering new RPR training classes on Feb. 23
and March 2. Each training class will take place between 1 p.m. and 3:15 p.m.
These two-hour classes will each cover two topics, with a 15-minute break between topics.
Feb. 23 will offer RPR Mobile for Smartphones—Big Data,
Powerful Reports: Any Time, Anywhere and Tools and Tips for a Winning Listing
Presentation with RPR. The sessions will go over in-depth details of how to
use RPR's resources like its mobile app and pricing tool in addition to
teaching principles in researching properties, neighborhoods and local markets.
March 2 will offer Using RPR to Impress Clients and Close
More Deals and 10 Ways to Earn More Business than Your Competition. These
sessions will go over ways to use RPR's resources to help sellers understand
the value of their properties and to improve prospecting and farming
strategies, run accurate comp analyses, identify distressed properties and
their impact on neighborhoods and set industry standard values on home
investments.
Both classes will be taught by nationally certified RPR
trainer Todd Burghardt, who also holds a GRI designation and has attained
National Recognition as an Accredited Buyer Representative (ABR) and received
his e-Pro Internet Professional Certification through continuing education
classes with the National Association of REALTORS®.
As each session has a unique curriculum, attending both
trainings on Feb. 23 and March 2 can offer students the most comprehensive RPR
foundation. Register in the KCRAR member portal for these non-CE classes.