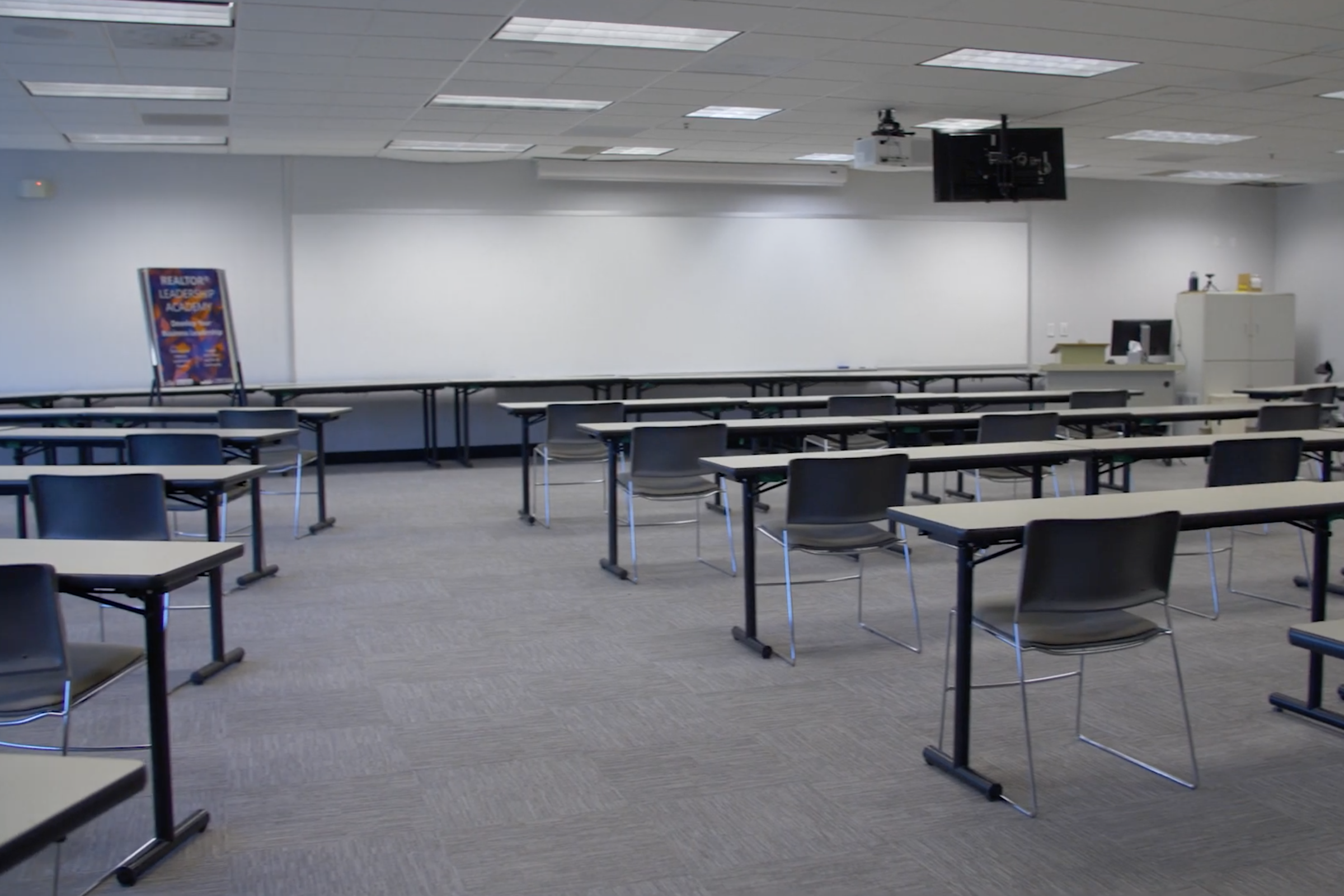 As the real estate industry and the world learned to adapt to safety practices and social distancing to prevent the spread of COVID-19, the KCRAR education department was no different. In 2020, the education department, led by Director of Education Alison Trevor, made quick and necessary changes to how they ordinarily offered education to Kansas City region REALTORS®, moving as many classes as possible fully online.
A large part of this transition was submitting courses that were offered by KCRAR for CE credit pre-COVID to the state real estate commissions to be approved for CE credit in an online format, ultimately allowing KCRAR to host 49 webinar classes to over 4,200 attendees throughout the pandemic in 2020. Now that many classes can be delivered virtually for CE credit, the education department is preparing for what the future of real estate education will look like post-COVID.
"We want all of our in-person classes to be able to transition to a hybrid format," Trevor said. "So I'm working with our instructors to write exams for their in-person courses so they can be approved for distance education delivery, at which time then we will be able to offer our in-person courses live and virtually simultaneously."
Trevor acknowledged that though many KCRAR members prefer to take classes in-person, many others have found online webinars preferable as KCRAR has moved courses online due to COVID-19. For that reason, she said the department has plans to equip the KCRAR classroom for hybrid classes by mid-2021.
In the meantime, the KCRAR education department has transitioned its classroom to once again hold in-person classes with a number of safety protocols in place, including lowering classroom capacity by more than 50% for adequate social distancing. Between the in-person and online class offerings, KCRAR was able to host 138 total classes to over 8,400 attendees in 2020.
But, for those agents who prefer online learning, live webinars are not the only option KCRAR provides. KCRAR recently partnered with the Kansas Association of REALTORS® to offer online on-demand CE courses through its Keynote program. Trevor said this allowed for an even wider variety of online course options for members at no cost to them. However, KCRAR does continue to offer classes through Career Education Systems, which was its primary online course system prior to adopting Keynote. Now, KCRAR utilizes Career Education Systems for its library of commercial real estate course offerings, available to KCRAR members at no cost. These recorded, on-demand CE options proved to be popular among members in 2020, with over 11,500 course completions throughout the year.
Although the COVID-19 pandemic has led to many challenges, it has also given the KCRAR education department the chance to learn what works best for real estate education. That's why it continues to create more online learning resources, like the new agent toolkit, which launched at the end of last year, and the new broker toolkit, which is a collaborative effort with the Professional Development Committee and is slated to launch later this year.
"When COVID hit us so rapidly, we all had to move quickly and rethink how we were doing business," Trevor said. "I was very proud that I was able to transition to virtual classes very quickly… so we could offer CE classes to our members. And I think because our members have really enjoyed the opportunity to attend virtual classes and many have expressed an interest in our continuing with the virtual format… we have refocused our vision."