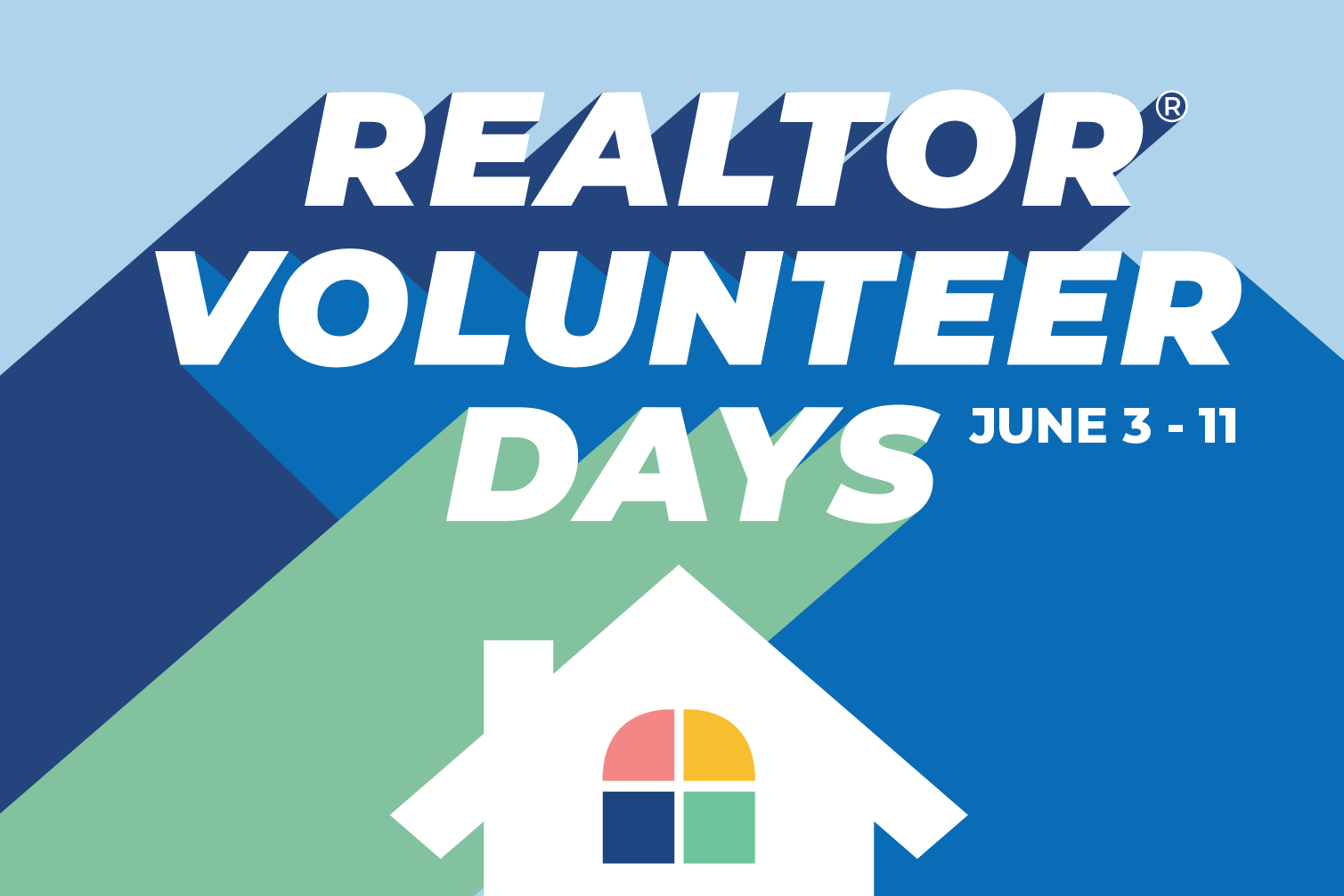 KCRAR will be participating in the 2023 REALTOR® Volunteer Days June 3-11, giving local REALTORS® and Industry Partners an opportunity to showcase the time and effort they've dedicated to accessible and affordable housing in the Kansas City region.
In partnership with the National Association of REALTORS® (NAR), REALTORS® in the Kansas City region are being encouraged to join in on the nationwide philanthropic initiative while maximizing the impact of their volunteer time.
KCRAR is offering over 10 volunteer shifts for REALTORS® and Industry Partners to give back to non-profits organizations dedicated to serving the community through accessible food and housing, including:
Habitat for Humanity of Kansas City
Mimi's Pantry
Agape Pamoja
Veterans Community Project
KCRAR has been an ongoing partner of these organizations (two of which were founded by local REALTORS®) through donation efforts and ongoing events, including the annual REALTORS® Rock the Block.
And, in the spirit of community, KCRAR's Young Professionals Network (YPN/KC) and Diversity, Equity and Inclusion Committee (DEI) have organized efforts during the week as well. YPN/KC will be hosting a Battle of the Bands fundraiser benefitting Habitat KC, and DEI is inviting KCRAR members and their families to join them in walking in the KC Pride Parade.
KCRAR members can join the efforts by signing up for a volunteer shift at kcrar.com/volunteerdays.