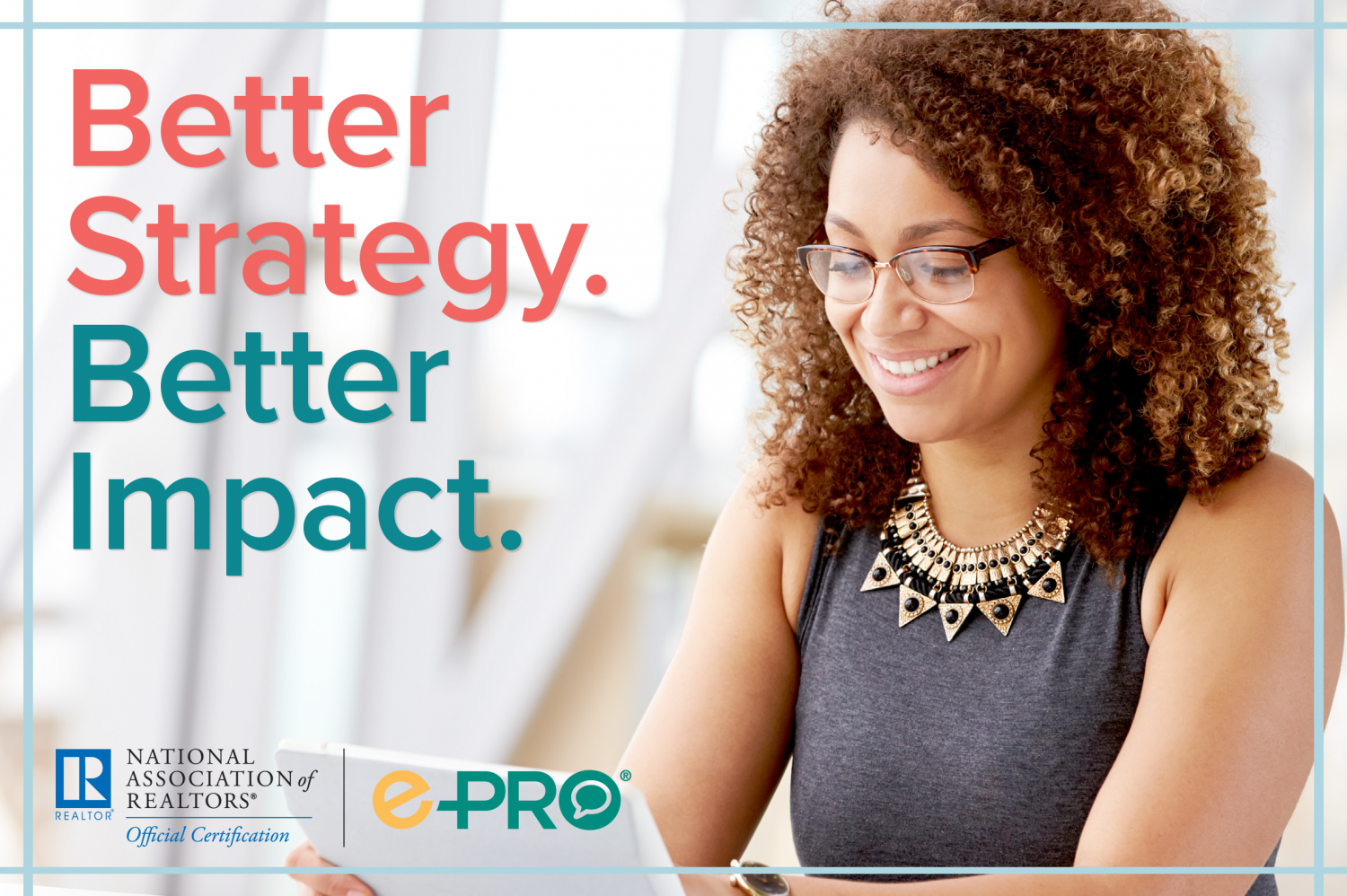 KCRAR is bringing a two-day e-PRO® certification course to
the KCRAR classroom on July 31-Aug. 1. The
e-PRO® certification is a National Association of REALTORS® (NAR) program
that helps REALTORS® master advanced digital marketing techniques.
REALTORS® with an e-PRO® certification are searchable for
consumers on the e-PRO®
website, their names stand out at nar.realtor and White Pages at
realtor.com, they have access to customizable e-PRO® marketing materials, and
they gain new networking opportunities and learning opportunities.
The first day of the e-PRO®
Certification Course will provide high-level digital marketing theory, with
practical suggestions for its consistent implementation. Students will examine
the modern consumer and discover how to capture and convert prospects into
clients. They will dive into an overall online marketing strategy that includes
how to use content to engage consumers.
Day two will focus on data privacy and
protecting clients and business information. Day two aims to educate real
estate professionals and associations about the importance of data privacy and
security as well as how to develop data privacy policies and procedures and
fulfill legal responsibilities created by a data breach.
Register in the KCRAR member portal by June 15 at the discounted price of $175. Regular course tuition is
$220.