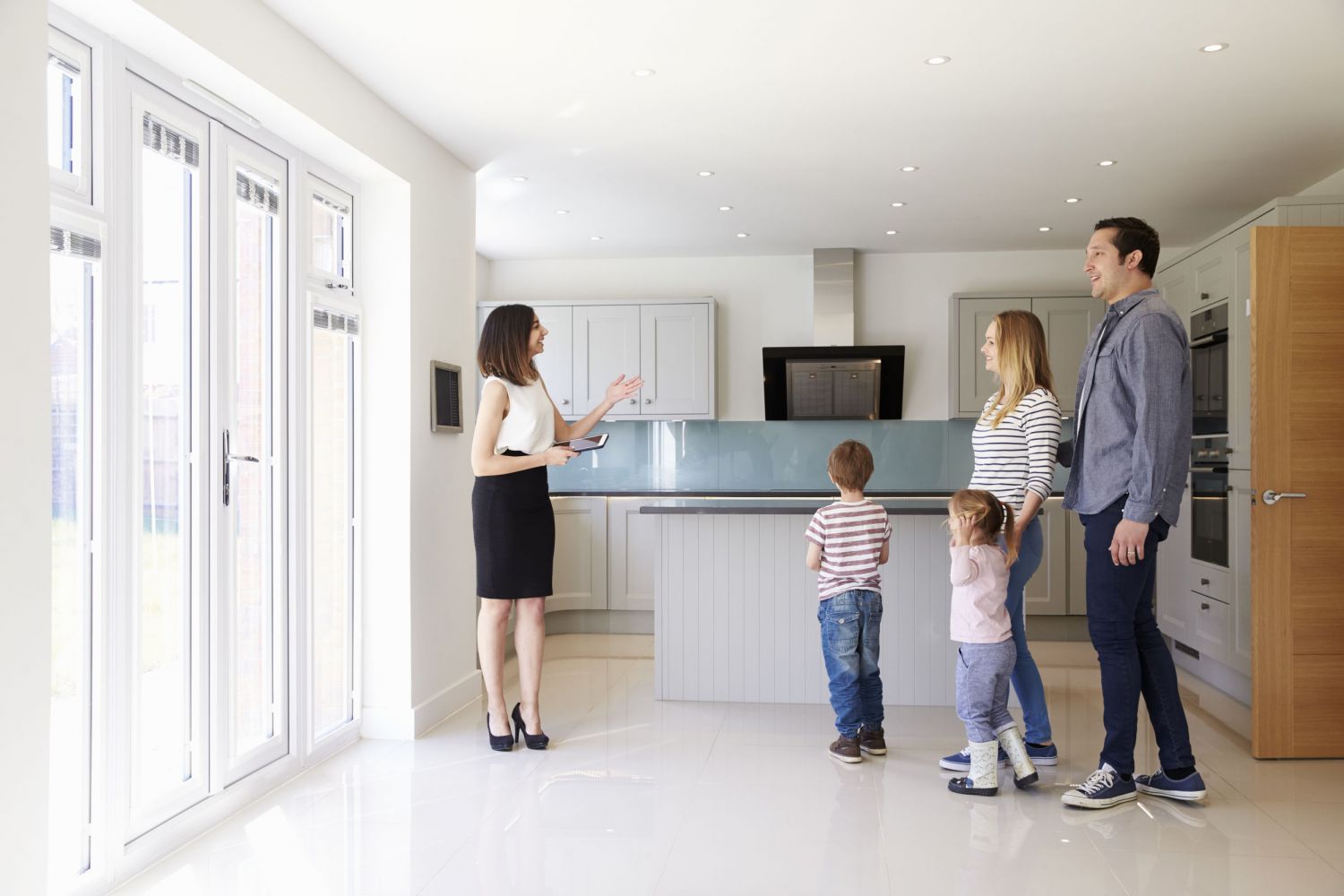 Real estate pros are having a busy winter, and with buyer
demand high, it could be even busier if it wasn't for a lack of inventory
continuing to plague many markets. Pending home sales rebounded in January,
rising 5.2% month over month, the National Association of REALTORS® reported
Thursday. Contract signings are up 5.7% over year-ago levels.
"This month's solid activity—the second-highest monthly figure in over two
years—is due to the good economic backdrop and exceptionally low mortgage
rates," says Lawrence Yun, NAR's chief economist. "We are still lacking in
inventory. Inventory availability will be the key to consistent future gains."
The higher sales numbers are emerging despite combined inventory levels in
December and January falling to the lowest levels since 1999, NAR reports.
NAR's Pending Home Sales Index is a forward-looking indicator based on
contract signings. Contract signings in January were up month over month in
every region of the U.S., except the West, which saw a minor drop in activity.
Sales, however, posted annual gains in every region of the U.S.
Lack of housing inventory continues to weigh on the housing market. But
that hasn't chipped away at buyer demand, even in the colder months when
business typically slows.
"With housing starts hovering at 1.6 million in December and January,
along with the favorable mortgage rates, among other factors, 2020 has so far
presented a very positive sales climate," Yun says. "Moreover, the latest stock
market correction could provide exceptional, even lower mortgage rates for a
few weeks, and that would help bring about a noticeable upturn in the coming
months."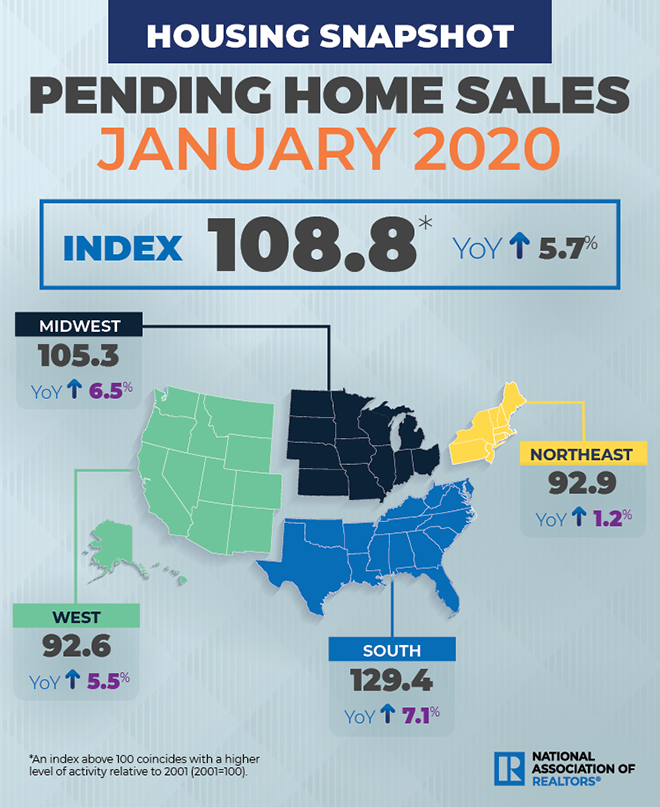 – Reprinted from REALTOR® Magazine Online, February 2020,
with permission of the National Association of REALTORS®. Copyright 2020. All
rights reserved.