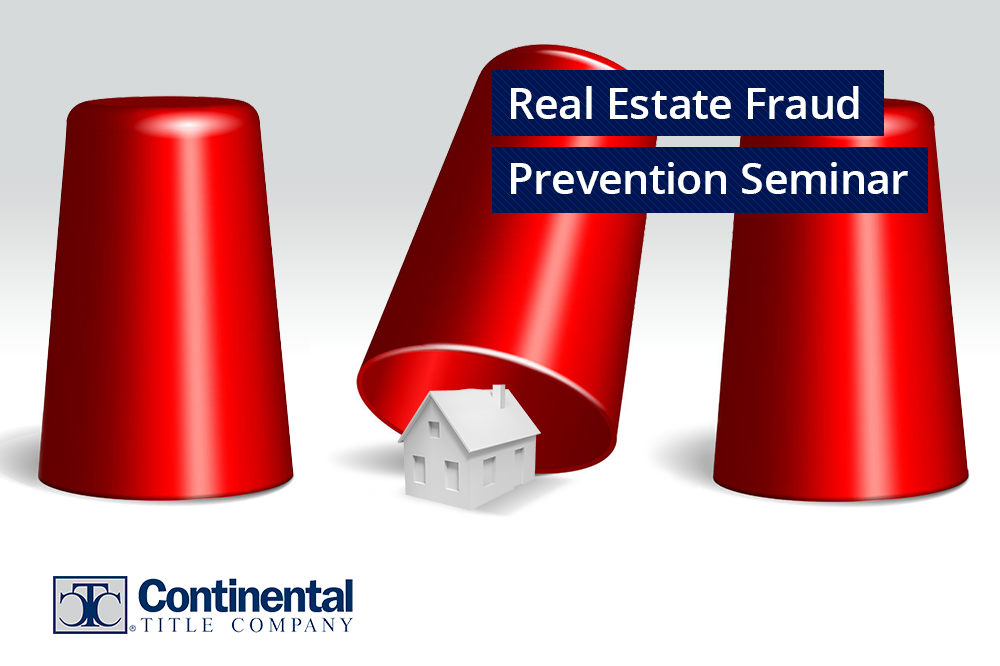 Real estate fraud has become an
increasingly common and complex issue in the industry, and the local Kansas
City real estate market is as susceptible to scams as any other. Scammers are
targeting real estate agents to obtain access to their client's money. The best
approach is always prevention.
To better equip KCRAR members with
strategies to avoid these crimes, Continental Title will be hosting a Real
Estate Fraud Prevention seminar on March 13 from 1 p.m. to 3 p.m. in the KCRAR
Classroom. Certified Fraud Examiner Matt McBride will share insights on best
practices for fraud prevention. He will go over points including:
What the criminals are doing – how do they attempt to
steal escrow funds?

Actual examples of escrow fraud

How it happens

How you can protect yourself and your customers
"There
was a nationwide spike in wire fraud scams in the title industry of 480% in
2016, prompting the FBI to begin tracking these scams as a single crime type in
2017," McBride said. "The title industry over the past several years has
dramatically increased our focus on protecting real estate agents and your
clients."
He
encouraged KCRAR members to attend the class to learn about how fraud happens
and how members can protect themselves and their customers during the real
estate purchasing and selling process.
Register for this free course in the member portal.