President Howe: When Life Hands You Lemons
When life hands you lemons… Make Facebook Live Hot Wheels races or lemonade or something like that. When I initially planned out my President's Messages for the year and picked out sports as my theme, it was a no brainer that April's theme would be the Royals and the 2020 baseball season. But like many things […]
Full Story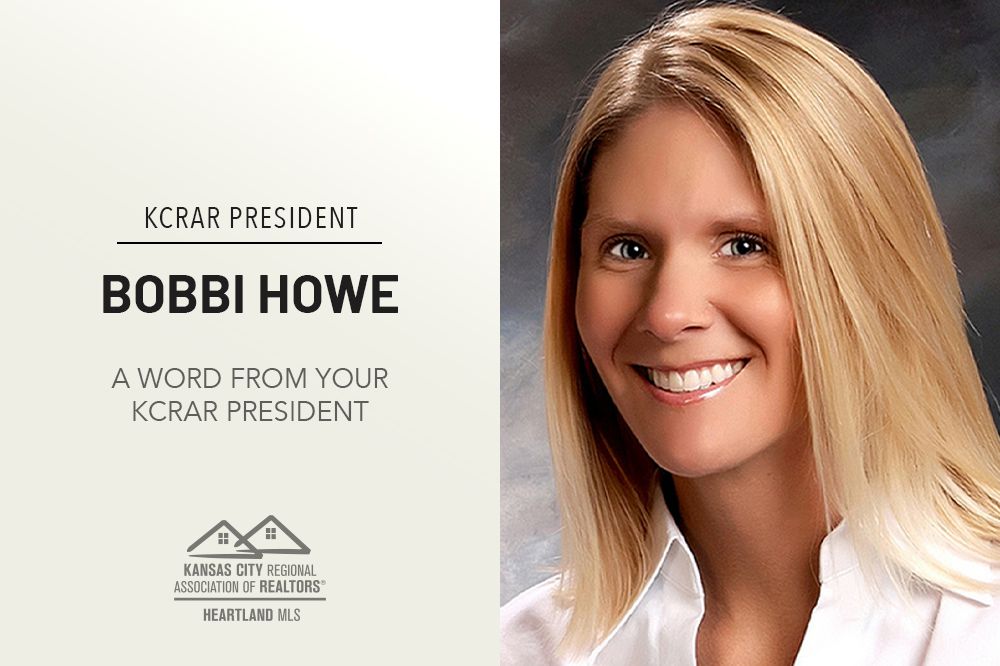 President Howe: March Madness is Here!
A Note from Bobbi 3/13/20: Since the publication of this article, the NCAA has canceled its tournament. However, even without March Madness on the basketball court, spring can still be a "mad" time for real estate, and I hope you can still find these tips useful for your business. Can you believe it's that time […]
Full Story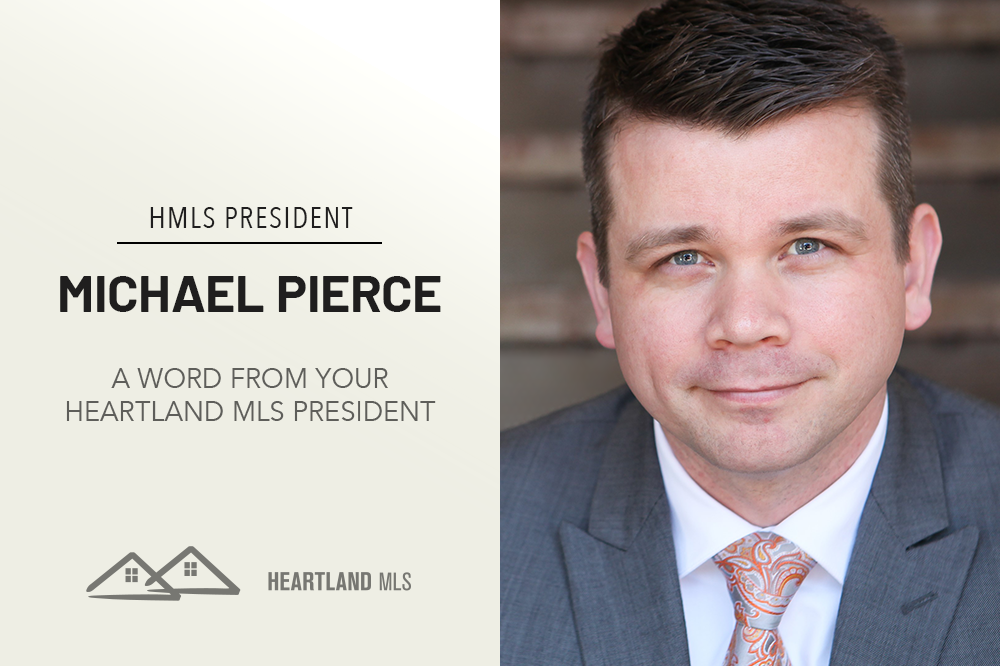 President Pierce: Clear Cooperation Policy 'Coming Soon'
Over the last five years, our market has seen a significant and steady decrease in listing inventory. This decline has ushered in various types of "Pocket Listing" practices in our marketplace. While these practices went by various names (whisper listing, pocket listing, private network listing), they often shared a few pervasive qualities: confusion, frustration and […]
Full Story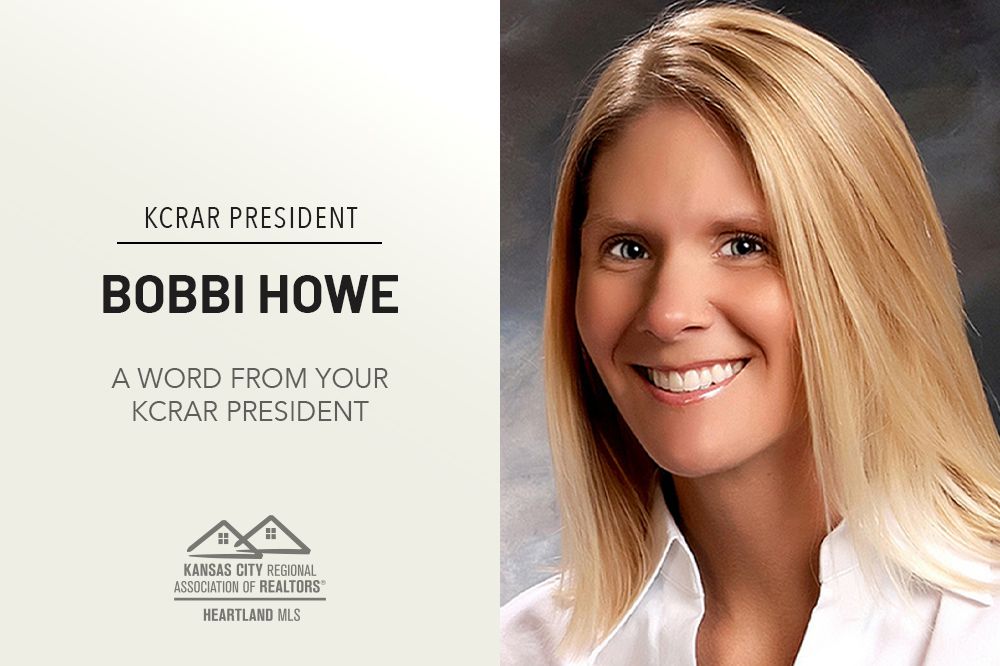 President Howe: We won the Super Bowl! What's next?
You may have heard by this point that a certain local team won a certain championship game. If you haven't heard, I'm here to enlighten you: the Chiefs won the Super Bowl! You may have been one of the hundreds of thousands of people who stood in the freezing conditions last week to celebrate with […]
Full Story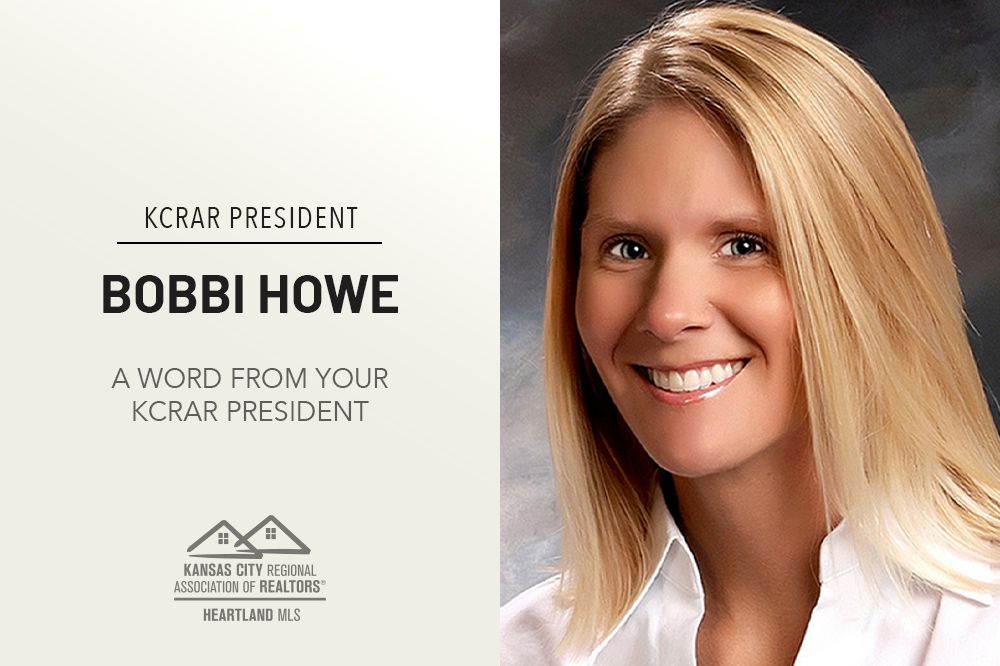 President Howe: Let's Start with Mile One
For some of you who know me personally, or listen to Alex Goering and me on Kansas City RealTalk, you might know that I'm a runner. In fact, I just finished the Walt Disney World Dopey Challenge in Orlando earlier this month. It was totally Dopey: running a 5k, 10k, half marathon and full marathon […]
Full Story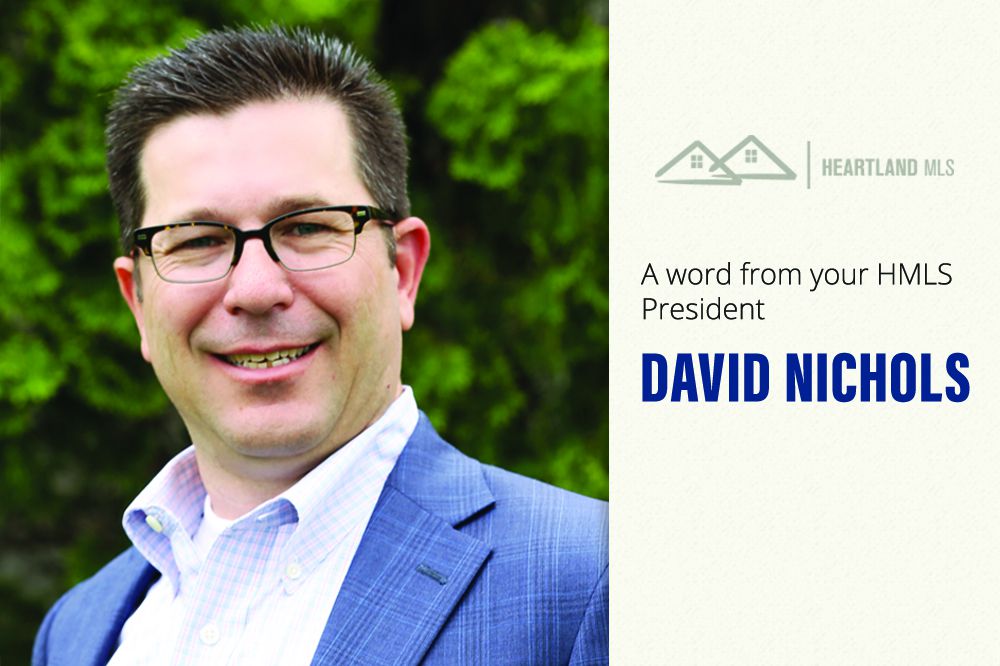 President Nichols: Thank You All For a Great Year
I feel so honored that I was able to represent you all this year as Heartland MLS President. 2019 brought with it a number of challenges and changes for Heartland MLS. Your HMLS Board of Directors has done a tremendous job keeping the best interest of the subscribers at the forefront of the decision making […]
Full Story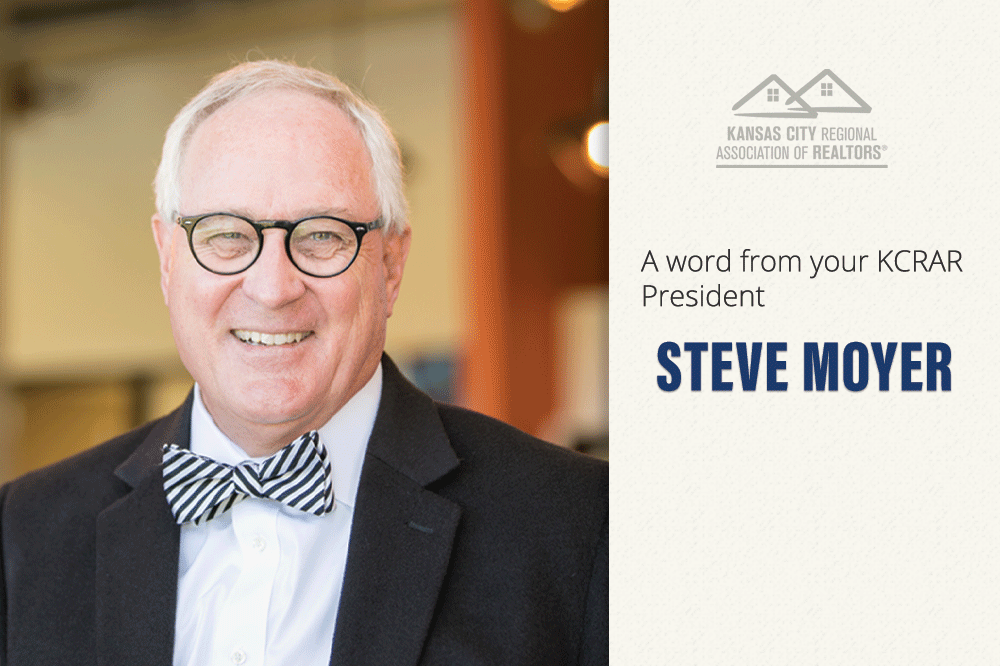 President Moyer: My Final Message as KCRAR President
In my first letter I asked two things of you. First, to get involved in your association. The Board of Directors and KCRAR's staff depend upon your hard work to execute our strategic plan and to offer the input necessary to provide the support and services you need to operate your business. The second was […]
Full Story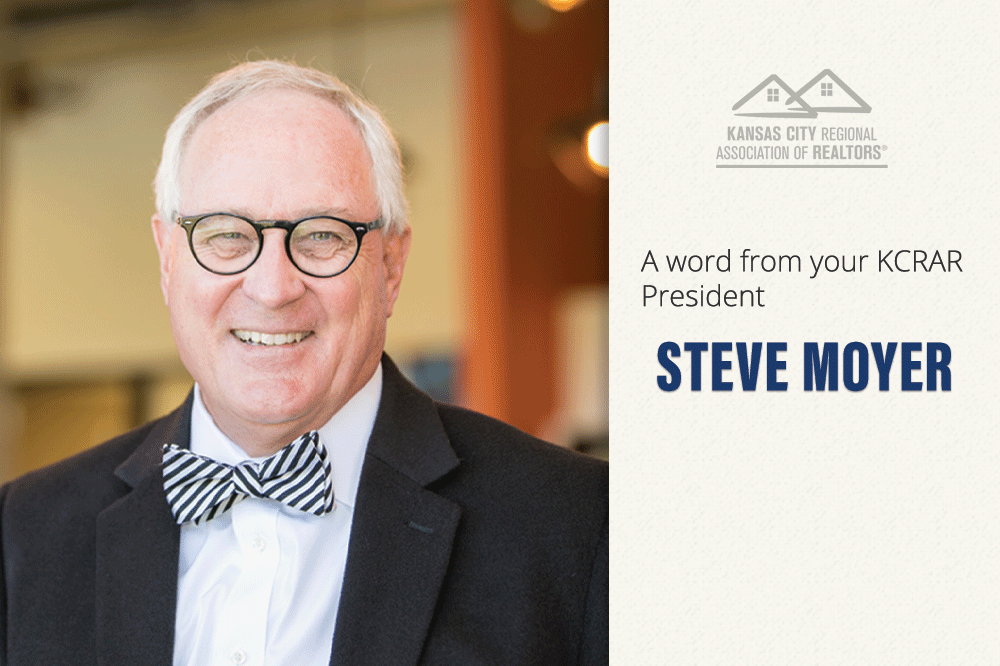 President Moyer: The Inverted Yield Curve and Media Chatter
Last month we were fortunate to have Dr. Lawrence Yun, NAR's Chief Economist and Senior Vice President of Research, speak at our Residential and Commercial Real Estate Forecast. Dr. Yun always provides great information and has the ability to put data into perspective. Putting things into perspective is not always easy, but critical as we […]
Full Story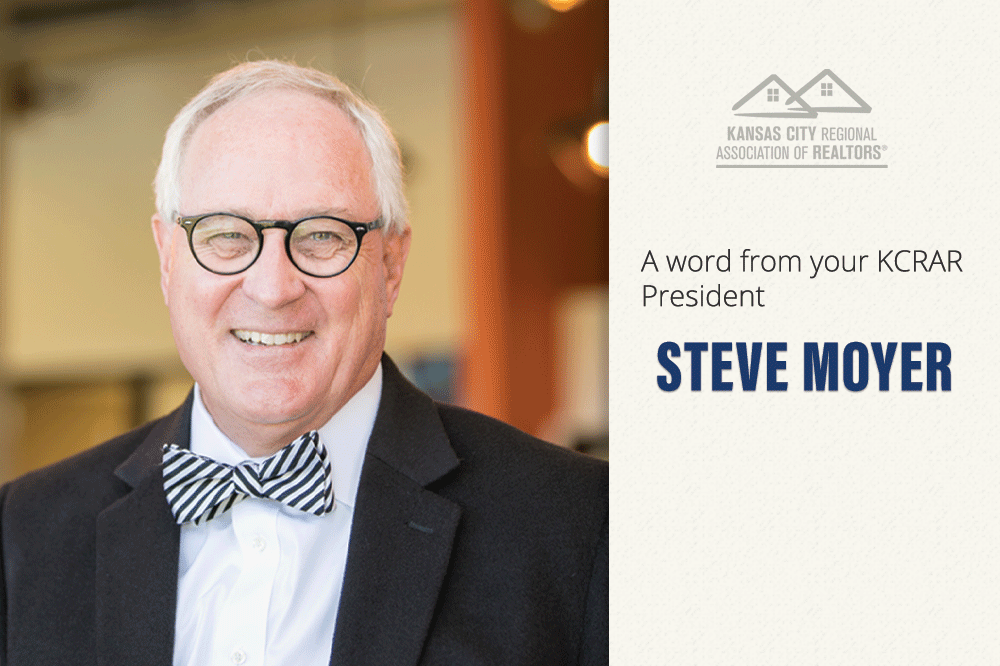 President Moyer: We do far more than help people buy and sell houses
The fourth quarter is a great time to connect with friends, family and the people in our sphere of influence. We will be at countless gatherings and parties between now and New Year's Day. Given today's political climate, it is critical we remain neutral. Like RPAC, we need to focus on the issues, rather than […]
Full Story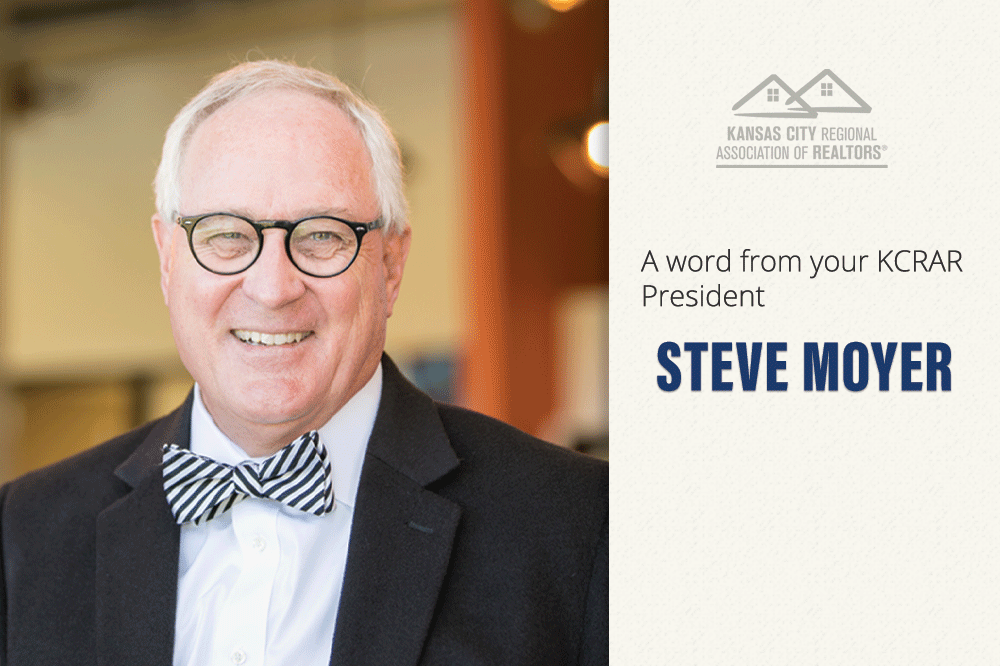 President Moyer: Can We Learn Anything from the Travel Industry?
The 2019 UMKC REALTOR® Leadership Academy class meet at UMKC for their first session earlier this week. KCRAR partnered with the UMKC Henry W. Bloch School of Management to offer this exclusive, seven-month program. Through classroom activity, participants explore critical individual and organizational leadership topics through three core-themes: Industry Context, Regional Leadership and Practice Management. […]
Full Story