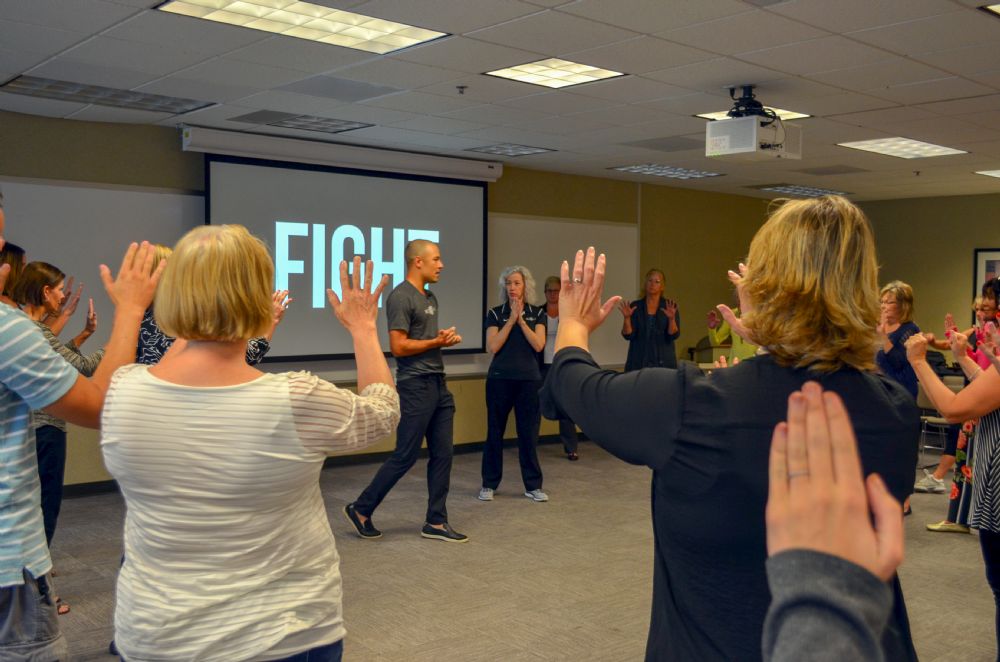 KCRAR hosted a self defense training class this week taught
by Master Bronson Ko, founder and owner of Ko Martial Arts. He spoke to a classroom of REALTORS® on safety and
defense before teaching them hands-on skills that would help them escape if
they were ever attacked. Even if you were unable to attend the session, Ko
shared some self defense tips that you could apply to your routine immediately.
Find your confidence
Ko stressed that if you're in a threatening situation, you
need to be able to speak clearly and with authority and be prepared to "get
crazy." He said that in a potentially threatening situation, showing confidence
and not being shy about your security could possibly deescalate the situation.
And in the event of an actual attack, Ko said to "get crazy." This means
kicking, screaming and doing anything necessary to escape the situation.
Always be aware
At the beginning of the session, Ko showed the group some
news stories covering attacks across the country. Security footage often showed
that the victim of the attack was blindsided because she had been looking down
at her phone. He stressed the importance of always being aware of your
surroundings. He mentioned that not only will looking up from your phone help
you be aware, but keeping your head up will also make you appear more confident.
Prepare for the worst
Ko said that in his own life, "You have to prove to me that
you're not a psycho." He said this is an extreme tactic of essentially
preparing for the worst. For REALTORS® he said this means during showings you
should bring someone with you, not wear a lot of jewelry and walk behind your
client. And even before showings, there are measures you can take to prepare. He
said to always meet your client first in a public place; if your office will be
empty at the time, meet them somewhere else. He also said to take a photo of
their driver's license or face and not to be shy about why you're doing it. If
you tell your client you'd like to get a photo just as a precaution, and they refuse,
Ko advised not to work with them.
Obviously, KCRAR hopes that none of its members are ever in
a dangerous situation, but as a part of that preparation for the worst, KCRAR
offers all its members free access to the LifeLine
Response Safety app, which contacts the authorities for you in the
event of an emergency situation.
There is still more to know about safety in the real estate
profession. See NAR's
Safety Webinars for even more tips.