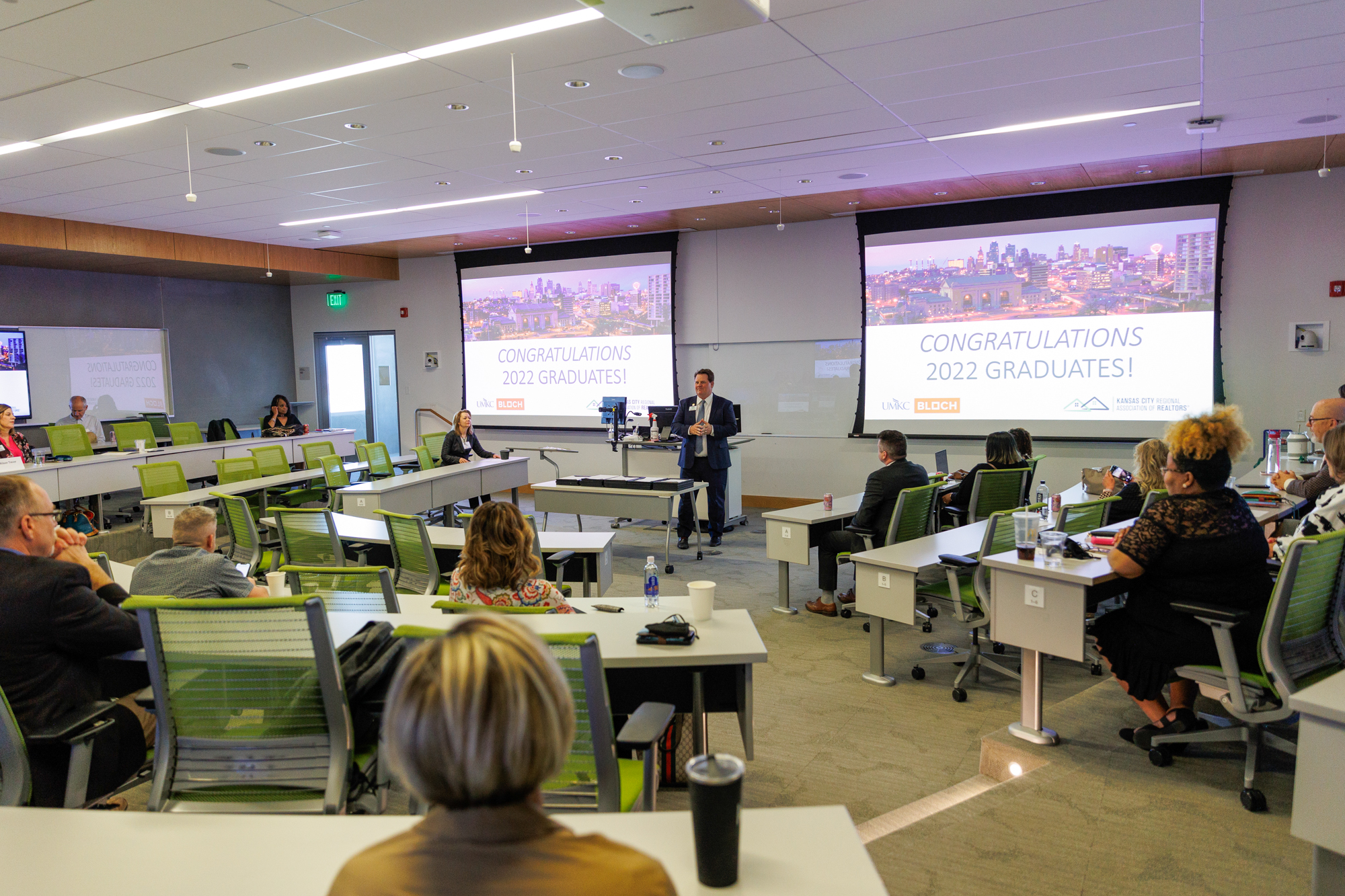 22 KCRAR REALTORS® graduated Wednesday from the University of Missouri Kansas City REALTOR® Leadership Academy, a seven-month program where students studied advanced industry principles, leadership development and business management practices.
These students worked on team-based assignments throughout the term, and on Wednesday presented their capstone projects, which explored the risks to the real estate industry found in the National Association of REALTORS® DANGER Report and presented possible solutions.
"Students always appreciate the networking opportunity this program provides, but I think the biggest take-away is they gain perspective about what shapes our marketplace and knowledge to help them become industry leaders," KCRAR Director of Education Alison Trevor said. This year's UMKC REALTOR® Leadership Academy graduates are:
Amanda Starcher
Amy Huhmann
Austin Zammar
Christopher Ojeda
Danielle Biggins
Donta Littlejohn
Dylan VanGerpen
Erik Juergensen
Janet Brooks
Katy Forrest
Mike Gallagher
Myeesa White
Regina Drone
Reginald Pittmon
Ron Mowery
Sarah Jo Brown
Shawnna Murrell
Terri Gilgour
Tracey Hawkins
Wally Melte
Zondiwe Krehbiel
Zuzeth Gonzalez
Applications are currently open for the 2022-2023 UMKC REALTOR® Leadership Academy session at kcrar.com/leadershipacademy.