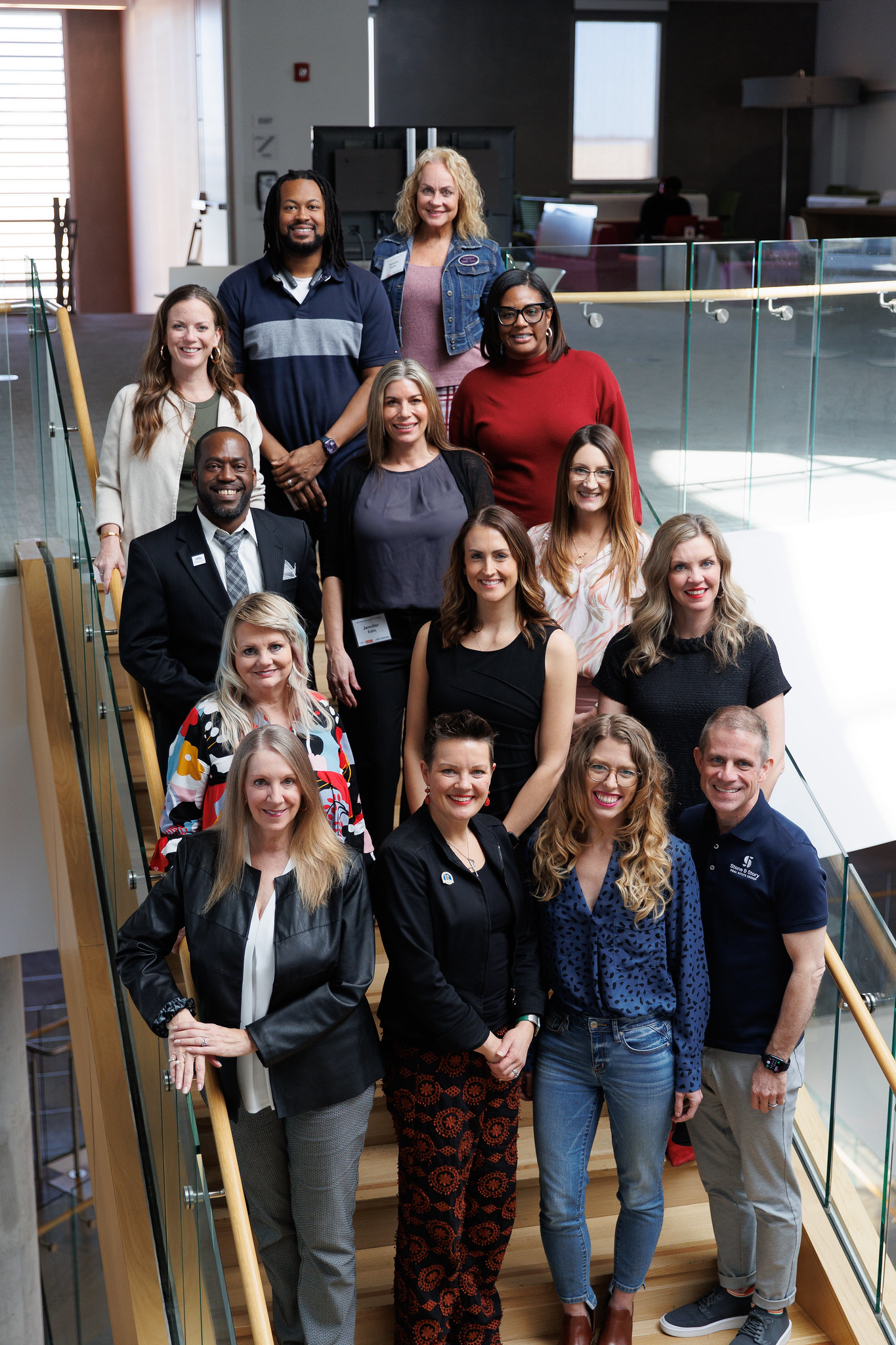 17 KCRAR REALTORS® graduated Wednesday from the University of Missouri Kansas City REALTOR® Leadership Academy, a seven-month program where students studied advanced industry principles, leadership development and business management practices.
These students worked on team-based assignments throughout the term, and on Wednesday presented their capstone projects, which explored topics including new business models, the REALTOR® brand and more.
The graduates heard from visiting alumni and KCRAR and Heartland MLS Directors, and 2023 HMLS President and 2018 graduate of the Academy Kyle Niemann presented each graduate with their certificate and REALTOR® Leadership Academy pin.
"Congratulations to all of our 2023 Leadership Academy graduates that have taken the time to learn about themselves, their businesses and the REALTOR® community," Niemann said. "What you have learned will benefit your clients and be the foundation you rely upon as future leaders of KCRAR, Heartland MLS, our states, the National Association of REALTORS® and more."
This year's UMKC REALTOR® Leadership Academy graduates are:
Shelly Cole
Cate Crandell
Jacqueline Dorman
Jennifer Edlin
Barb Hendricks
Amy Hiles
Raphael Johnson
Tiffany Kirkwood
Jabari Mack
Anna McGuire
Michelle Monnig
Karie Parsons
Colleen Roberts
Deborah Staley Schopf
Pamela Steele
Darin Stephens
Monique Sutton