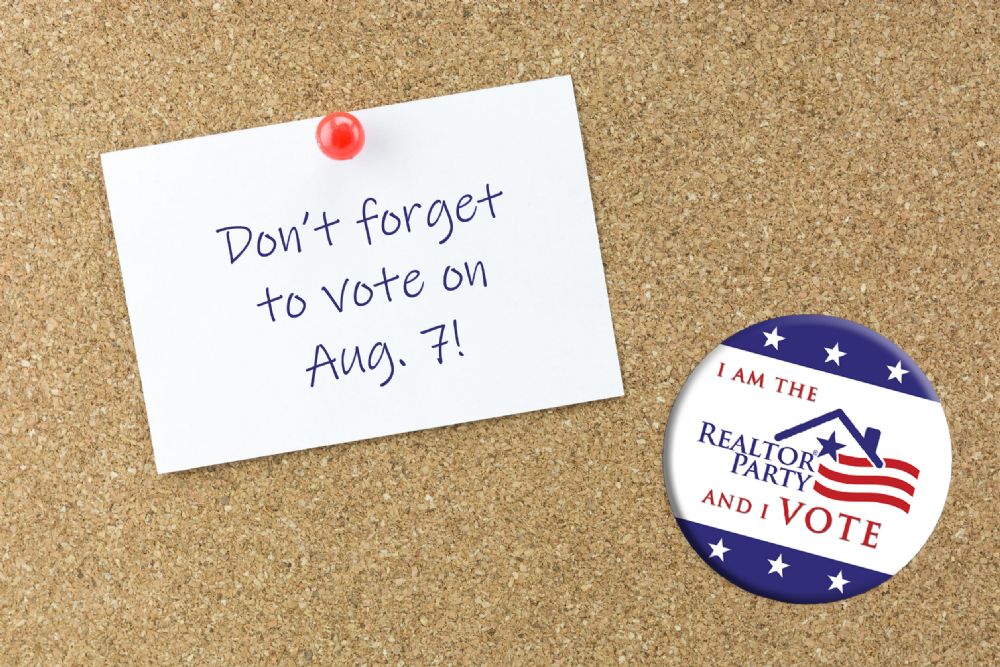 As REALTORS®, our individual success depends on our ability
to promote the benefits of homeownership to our buyers and sellers. But too
often our success as an industry depends on defending those same benefits
against government intervention.
The REALTOR® Party, supported by RPAC, supports candidates
who believe in homeownership and private property rights. In recent years,
bills have been introduced in Washington DC, Topeka, Jefferson City and city
halls across the Kansas City area which would significantly harm our industry
and those we serve.
That's why it's vitally important that we make our voices
heard at the ballot box on Tuesday, Aug. 7.
Help protect The American Dream. Get out and Vote REALTOR®
Party to support homeownership!
Find a list of candidates supported by the REALTOR® Party
here.
Find more information on how and where to vote here.