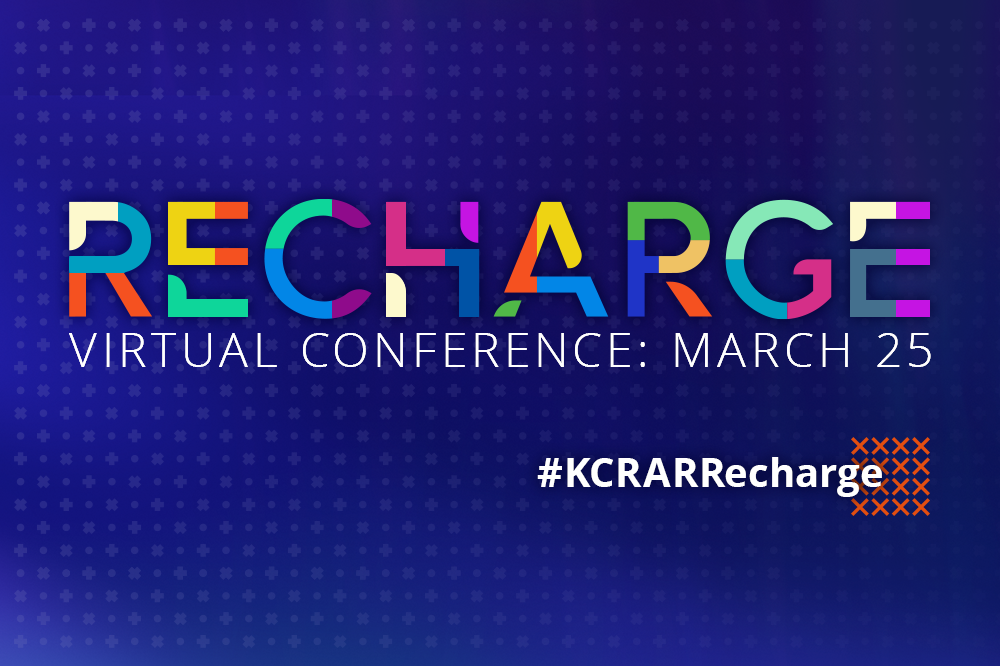 Registration opened earlier this week for KCRAR's annual Recharge conference, which is being held entirely virtually for the first time. The conference will take place on March 25 from 9 a.m. to 2:45 p.m., during which time attendees will hear from over a dozen expert speakers in nine bite-sized sessions designed specifically with digital viewing in mind.
Motivational speaker and Recharge Emcee Paul Long will guide attendees through sessions including:
Leigh Brown – Top 5 Tips You Can Implement Now!
Elizabeth Mendenhall – Own Your Mind: Maximizing Your Mindset for Premier Selling
Tony Conant, Angela Lofton and Kipp Cooper – Discussion with Local Industry Leaders
Maura Carey-Neill – Navigating Multiple Offer Situations
Lawrence Yun – Economic and Market Outlook
Tim Cowden, Angela Kennedy and Jill McCarthy – Amplifying KC's Brand: Attracting Corporations to the Kansas City Region
Darryl Davis – How to Become a Listing Machine in 2021
Marki Lemon Rhyal – You are Essential Now!
Bobbi Howe – Lessons From the Other Side: Protecting Yourself and Your Mindset
Admission to the annual Recharge conference is typically $55, but KCRAR is subsidizing the cost with the help of its sponsors to offer this year's Recharge at no cost to help its members "recharge" after a challenging year.
In addition to the many sessions attendees will be able to view, a number of "show specials" will also be offered to registrants from KCRAR's Industry Partners in lieu of the usual expo at previous in-person Recharge conferences. These will be discounts and deals on services from the diverse businesses and specialties of those Industry Partners, and the full list of specials will be sent to Recharge registrants.
KCRAR thanks its event sponsors for helping make this year's Recharge event happen: CoreLogic, First American Title, MLS-Touch, The Greater Kansas City Real Estate Home Book and New Home Guide, Realtor.com and Supra.