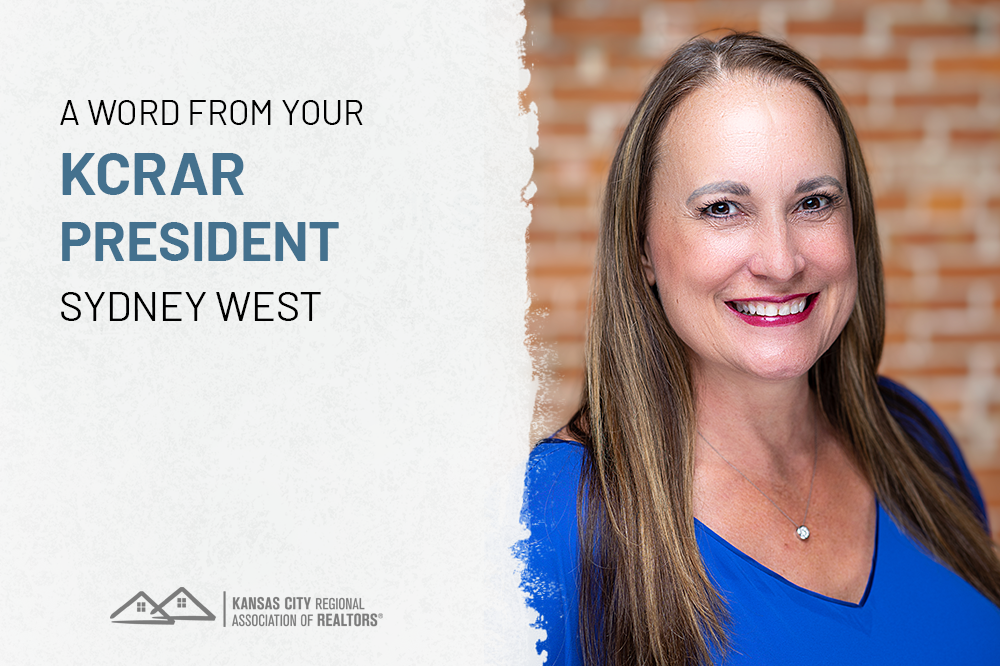 By 2023 KCRAR President Sydney West
Happy Fall! As the days cool down and the leaves start to fall, it is the perfect time to begin making plans for 2024. Not just business plans, but ways to enrich our lives and our communities.
Last week, I had the privilege to join KCRAR's eighth annual REALTORS® Rock the Block event and work with Habitat for Humanity of Kansas City along with around 100 other members and affiliates to spruce up eight homes in the Oak Park neighborhood of Kansas City, Mo. This was my third time to participate, and each time I see the joy and pride we bring to the homeowners, I feel so good about the difference that our REALTOR® family is providing. By making small changes like paint and landscaping to these homes, we are making a big impact on the lives and attitudes of an entire community. The second sentence of the REALTOR® Pledge begins with, "To strive to serve well my community," and this is putting that pledge into action.
There are many opportunities to serve our communities, and as you set your goals and plans for next year, I encourage you to add community into your plans. This could be charity, service work, participating in a school board, or engaging in local advocacy. Find the one that appeals most to you and put it into action. Leave a comment of ways you serve your community; I'd love to hear from you!