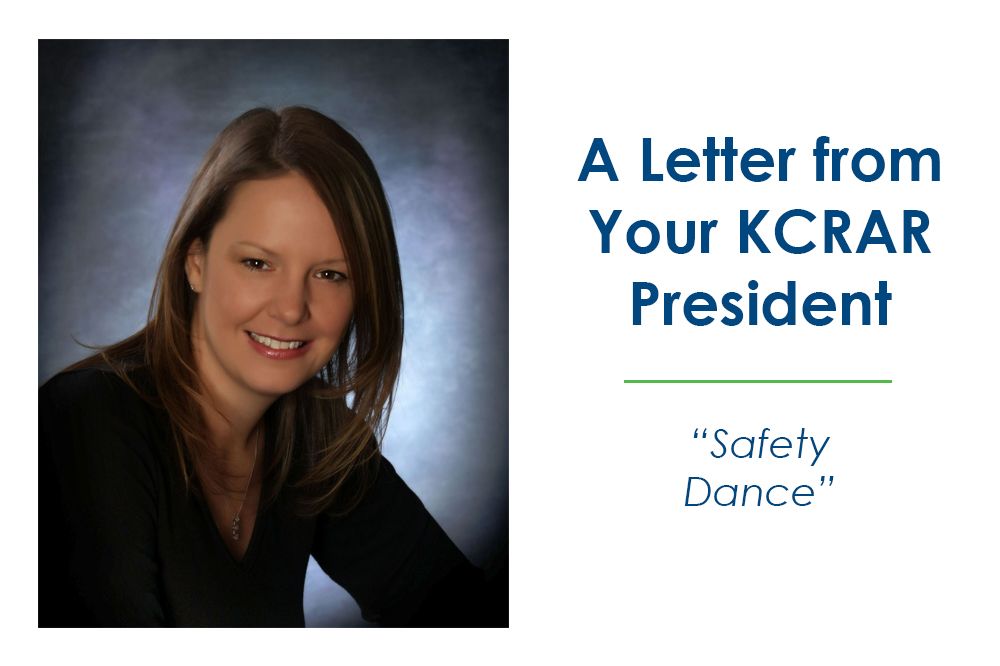 Song: The Safety Dance
August is winding to an end, and tomorrow is officially the
start of REALTOR® Safety Month! Are you as excited as I am? Why am I excited,
you may be asking? Of course, I hope that we're all being safe all year around,
but Safety Month is the chance for us all to refresh our memories on the
resources we have available to us and how we should be thinking of safety day
to day, because it is such an important issue for REALTORS®.
I know that being alone in a vacant house with some people
you've maybe only met once or twice might seem scary. That's why it's important
to take certain precautions, like using the Lifeline Response app, checking
clients out before you show them a listing and following your gut when it comes
to your safety. We want you to be as safe as you possibly can. To help keep you
safe, we have a few upcoming classes at KCRAR that you should consider taking.
Safety Matters – Sept. 20 from 9 a.m. to 12 p.m.
This is a three hour CE course taught by Jeff Carson. It
comes straight from the National Association of REALTORS® and covers important
aspects of safety that you may not have thought of before, like risk
considerations, safety systems and tools, safety protocol for showing
properties and listing appointments, physical and instinctual response to
threats or attacks, conceal and carry considerations and data security for your
business and your clients.
REALTOR® Safety: A Self-Defense Class – Sept. 24 from 1 to 3
p.m.
For this class, attendees will be joining Master Bronson Ko,
who has over 30 years of martial arts experience, as he shares simple
techniques and tactics to escape various situations. Bronson is the founder and
owner of Ko Martial Arts in Overland Park and Olathe, Kan., and he has been
teaching for 20 years, so I really think you'll learn a lot in this class.
Small Firm Broker Forum – Sept. 11 from 1 to 4 p.m.
This course is exclusively for managing brokers, and Tracey
Hawkins will be sharing some safety practices and procedures for brokerage offices.
I sincerely hope that you can find a class that works with
your schedule, because, as I've mentioned and will continue to mention, safety
is so important! But if you can't make it in to a class, I hope you'll take
advantage of the amazing safety app that KCRAR offers as a free member benefit,
and that's Lifeline Response. Basically, it's
an app that contacts the authorities for you exactly when you would need them. You
can download it for free in the App Store or Google Play.
And, if you're interested, I'll be talking even more about
safety on KC Live on Sept. 25, so don't miss it! Be sure to like the KCRAR
Facebook page for more details on that when it gets closer.
Stay Safe REALTORS®!
Andrea