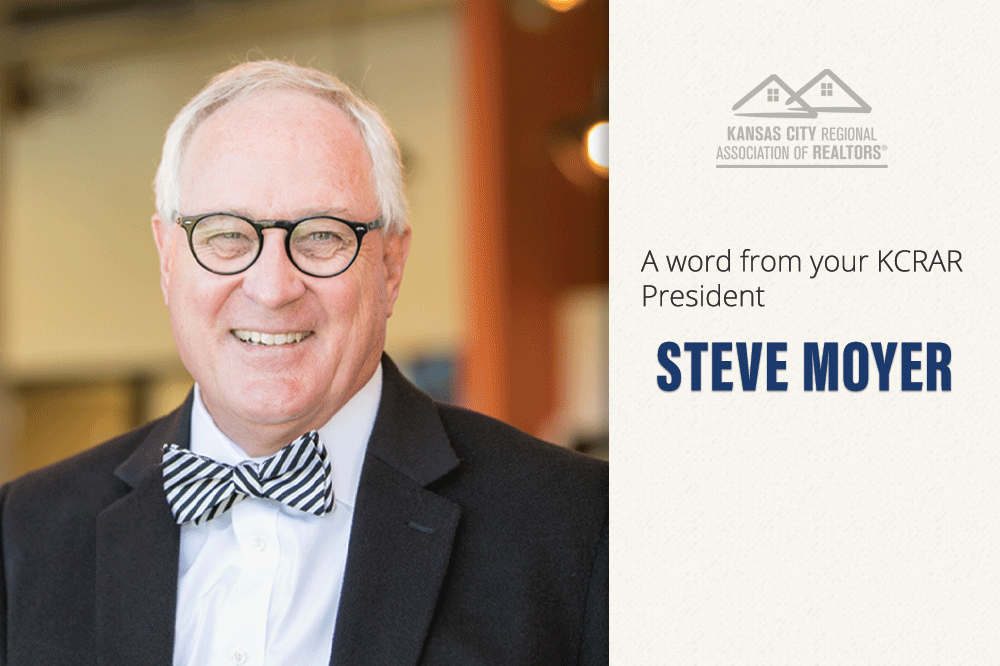 If you made it to Recharge, you were fortunate enough to
hear two great speakers: Stefan Swanepoel and Jimmy Mackin. Stefan provided
industry insight and put change into perspective, while Jimmy provided some great
marketing tips and ideas. The event was well attended, and we look forward to
your feedback as we plan the next Recharge event. If you were not able to
attend, listen to the new episodes of KCRAR's Kansas City RealTalk podcast
hosted by KCRAR President Elect Bobbi Howe and HMLS Director Alex Goering. They
always do a great job on the show, but for Recharge they had the chance to
interview both the Stefan and Jimmy in a two-part Recharge series for the
podcast. It's a great listen whether you attended the event or not. You can
give it a listen on SoundCloud
if you're on your desktop, or Apple
Podcasts or Spotify
on your phone.
In addition to these nationally recognized speakers, we made
a couple of significant announcements at Recharge. First, we are working on a
new website, combining our current sites into one intuitive, agent centric site
to make your life easier. Look for more information throughout the year as we
build this exciting new site.
Secondly, we are now offering three new health insurance
plans. In a partnership with Blue Cross Blue Shield, we are proud to be one of
the first REALTOR® associations in the country to offer
group health insurance options.
With this new launch, you can enroll yourself, your spouse
and your children in one of three Blue Cross Blue Shield plans. The three
plan options each offer rates and benefits to fit the
different needs of varying members. These plans are being offered in addition
to the PEO plan through Heritage Companies that was announced last fall.
But we know this is a lot to take in and a big decision to
make for you and your families. That's why our partner from Bukaty Companies
will be coming to KCRAR for two informational sessions, the details of which
can be found in a
separate article on ResourceKC.
A big thank you to our CEO Kipp Cooper and last year's KCRAR
president Andrea Sheridan for working tirelessly to keep this idea alive and
offer an important enhancement to you as members of KCRAR.