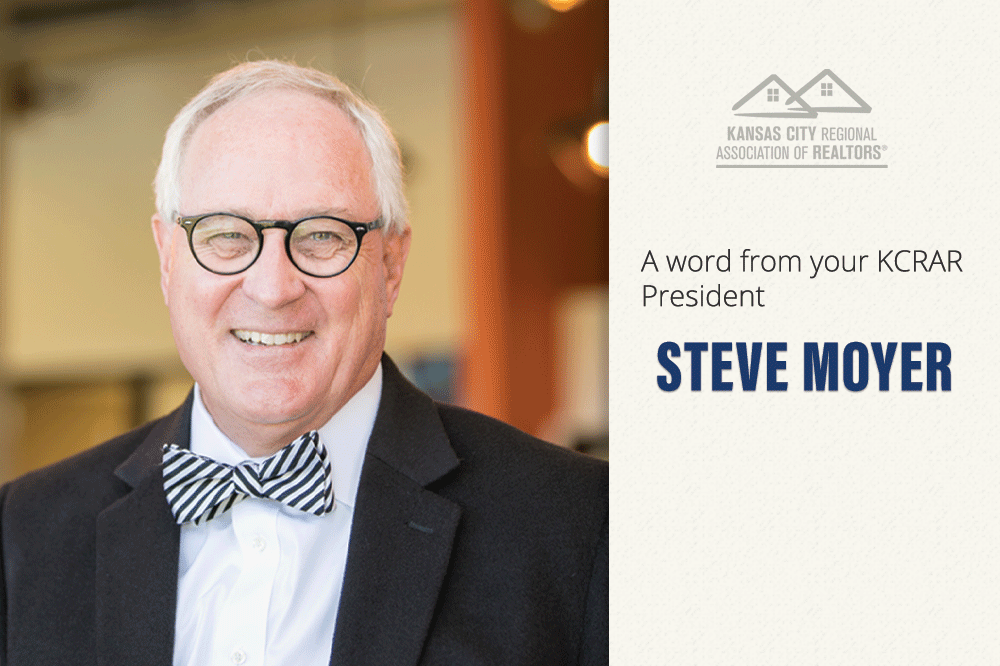 The fourth quarter is a great time to connect with friends,
family and the people in our sphere of influence. We will be at countless
gatherings and parties between now and New Year's Day. Given today's political
climate, it is critical we remain neutral. Like RPAC, we need to focus on the issues,
rather than taking sides.
KCRAR recently conducted a focus group to get feedback from consumers.
We shared two commercials with them. One was from our local "Which Role" consumer
advertising campaign, and the other was from NAR's "That's Who We R" campaign.
If you remember the "That's Who We R" campaign, you will recall the TV
commercial addressing REALTORS'® community advocacy, fighting for property
rights, standing up for veterans, establishing relief foundations and our code
of ethics. Sadly, after watching the commercial, the consumers in the focus
group were skeptical and found it hard to believe we really do all the things
talked about in the ad.
It is sometimes difficult to communicate a message in a 30-second
or one-minute commercial. I believe a more effective and beneficial method is
one on one. When you are at a party or any gathering over the holidays, rather
than talking about the market, talk about the good things REALTORS® do every
day that support and improve our communities. A great way to learn about our
activities is to talk with someone on one of our Advocacy Committees. You can
find their names here. These are
dedicated REALTORS® in your association working on your behalf.
I've pulled some lines from the Kansas Association of
REALTORS® 2019 Legislative Policy Statement that would be good talking points
when you're having these conversations with members of the public. Ideally, you
should have examples of how we bring these beliefs to life.
We strongly believe that REALTORS® have an important role
to play in every community dealing with the challenges associated with
increasing economic growth and quality of life that are important to creating
and maintaining vibrant, growing communities. In the context of these
challenges, we believe that homeownership and investment in commercial real
estate positively impact neighborhoods, communities and the overall vibrancy
and stability of the economy.
REALTORS® believe that the private ownership of real
property is the foundation of our nation's free enterprise system and we
adamantly oppose any governmental actions that discourage or diminish the
ability and capacity of citizens to own private property. Homeownership is the
cornerstone of the American Dream and deserves a preferred place in our system
of values as it contributes to community responsibility; business, civic, and
economic stability; family security and quality of life.
REALTORS® believe that efforts to ensure quality
communities must go beyond simply limiting or prescribing the manner of growth
and development. Communities must actively consider other efforts that will
provide citizens with a high quality of life. A high quality of life includes a
strong system of public education, adequate transportation infrastructure,
access to affordable health care and adequate provisions for public safety.
If we can elevate our conversations, we elevate the way
consumers think about us and what we do. My challenge to each of you is to
educate yourself on the issues and take an active role in communicating our
value proposition. We do far more than help people buy and sell houses. We positively
impact on our communities and home ownership every day. That's Who We R.