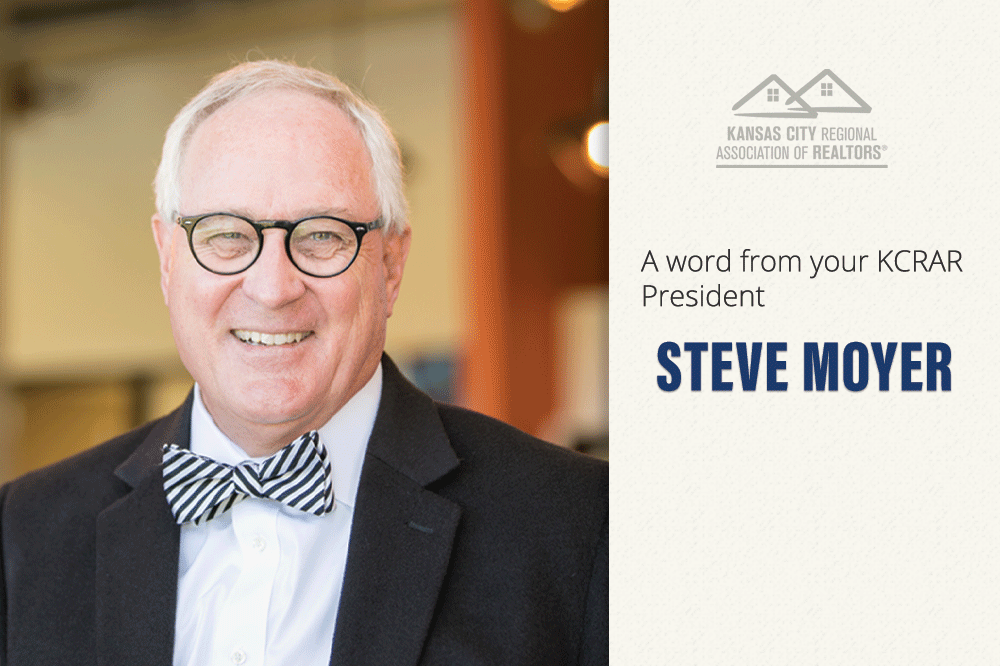 In my first letter I asked two things of you. First, to
get involved in your association. The Board of Directors and KCRAR's staff
depend upon your hard work to execute our strategic plan and to offer the input
necessary to provide the support and services you need to operate your
business.
The second was to take a patient, respectful and
professional approach to your conversation when working with your peers. Your
involvement has the greatest impact in your day-to-day activities. We all talk
about professionalism. Many of us are proud of the manner in which we represent
the REALTOR® brand.
From
time to time we are critical of the co-op agent on the other side of the
transaction. We have a bad experience, go back to our office and complain about
the terrible agent on the other side of the transaction. I'd suggest a better approach.
Don't lose your temper. Don't disparage the agent. Do educate
and mentor them. We call them co-op agents because we need to cooperate for
each transaction to successfully close. And, we need to act in a professional
manner to fulfill our fiduciary duties to our clients.
Most
problems are resolved when everyone calms down, focuses on the facts and takes
the emotion out of the situation. We need to work together in a professional
and respectful way to reach our clients' goals.
So,
how did you do this year? Did you get involved? Did you take a patient,
respectful and professional approach to your conversations? I think you did. I
am impressed with the work of our committee volunteers and the tremendous
impact they had on our business. I am pleased with what both the KCRAR and
Heartland MLS Boards accomplished. And, I am grateful for our dedicated and
professional staff. As I traveled the country, I can tell you with confidence
our Association volunteers and staff are second to none and are one of the most
respected in the entire country. Thanks to all of you for your dedication and
hard work.
It
has been a pleasure and an honor representing you!