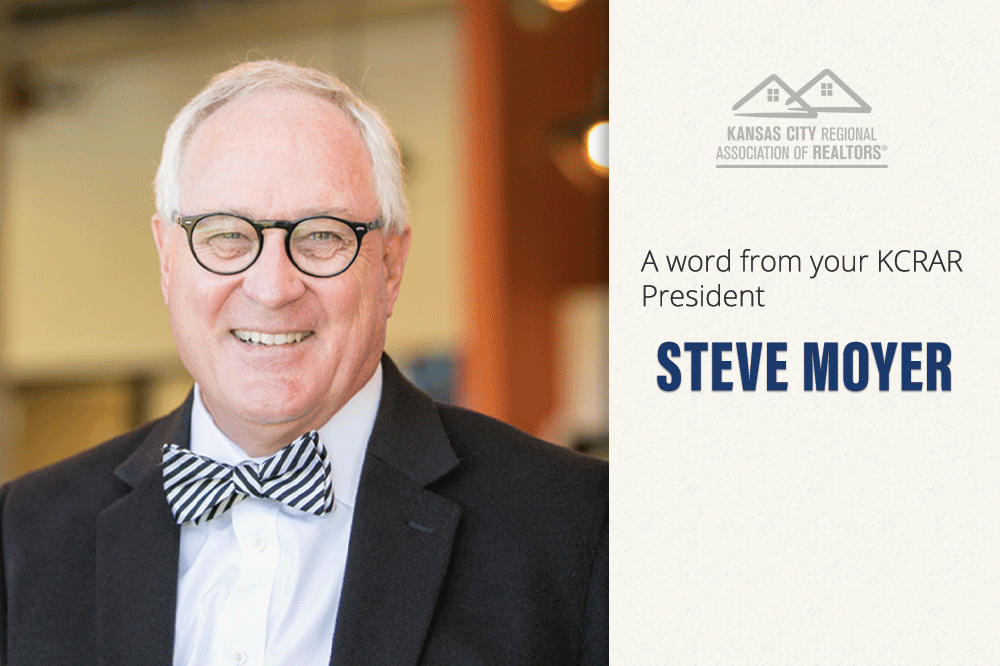 We've reached the halfway point
in the year. So how are we doing so far?
Earlier this year, KCRAR
announced the launch of a group health insurance program through Blue
Cross Blue Shield of Kansas City. The program offers three plan options to suit
the differing needs of KCRAR members and their families. We are proud to be one of the first REALTOR® associations
the country to provide health insurance options and our four plans are now
covering 335 lives.
Additionally, we negotiated an incredible rate with GreatLife KC and are launching a Healthy
Lifestyle Initiative. KCRAR
members can have access to seven fitness facilities and 16 golf courses
throughout the Kansas City metro through GreatLife Golf and Fitness for as
little as $9 a month.
"Because
GreatLife understands that REALTORS® are tremendous ambassadors to sellers
moving and buyers relocating to the area, they have created an unheard-of
pricing structure just for our members," KCRAR CEO Kipp Cooper said.
Nearly 550 REALTORS® and industry
professionals gathered in March for KCRAR's Recharge Conference and Expo at the
Sheraton Overland Park. Expert keynote speakers Stefan Swanepoel and Jimmy
Mackin spoke on the state of the real estate industry, the adaption that comes
with everchanging technology and how to use that technology to effectively
market a real estate business. If you happened to miss their amazing sessions,
they were featured as guests on Kansas City RealTalk, which you can always go back and listen to.
Speaking of RealTalk, if you haven't yet listened to this
podcast, you are missing out on some great information as well as pretty darn
good entertainment. KCRAR's new podcast, Kansas City RealTalk, has had the
chance to feature some really great guests this year. The podcast, which
originated as a concept from KCRAR's professional development committee, is
hosted by 2019 KCRAR President-Elect Bobbi Howe and 2017 KCRAR Salesperson of
the Year and HMLS Board Member Alex Goering. Bobbi and Alex take on topics like
business planning and advocacy, each episode is designed to entertain, while
advising and informing listeners on topics relevant to their real estate careers.
I've added the latest episode below, in case you'd like to give
it a listen.
When you add in the many YPN
events, Latte and Learn sessions, Women's Council of REALTORS® events and fundraisers, the American Dream Party
Auction, Matrix 360, the addition of Warrensburg to KCRAR, free CE classes and
countless other activities, it has been a very busy and value packed six
months.
I can't wait to tell you about some of
the other exciting things the Association is working on, so stay tuned for more
good stuff to come.