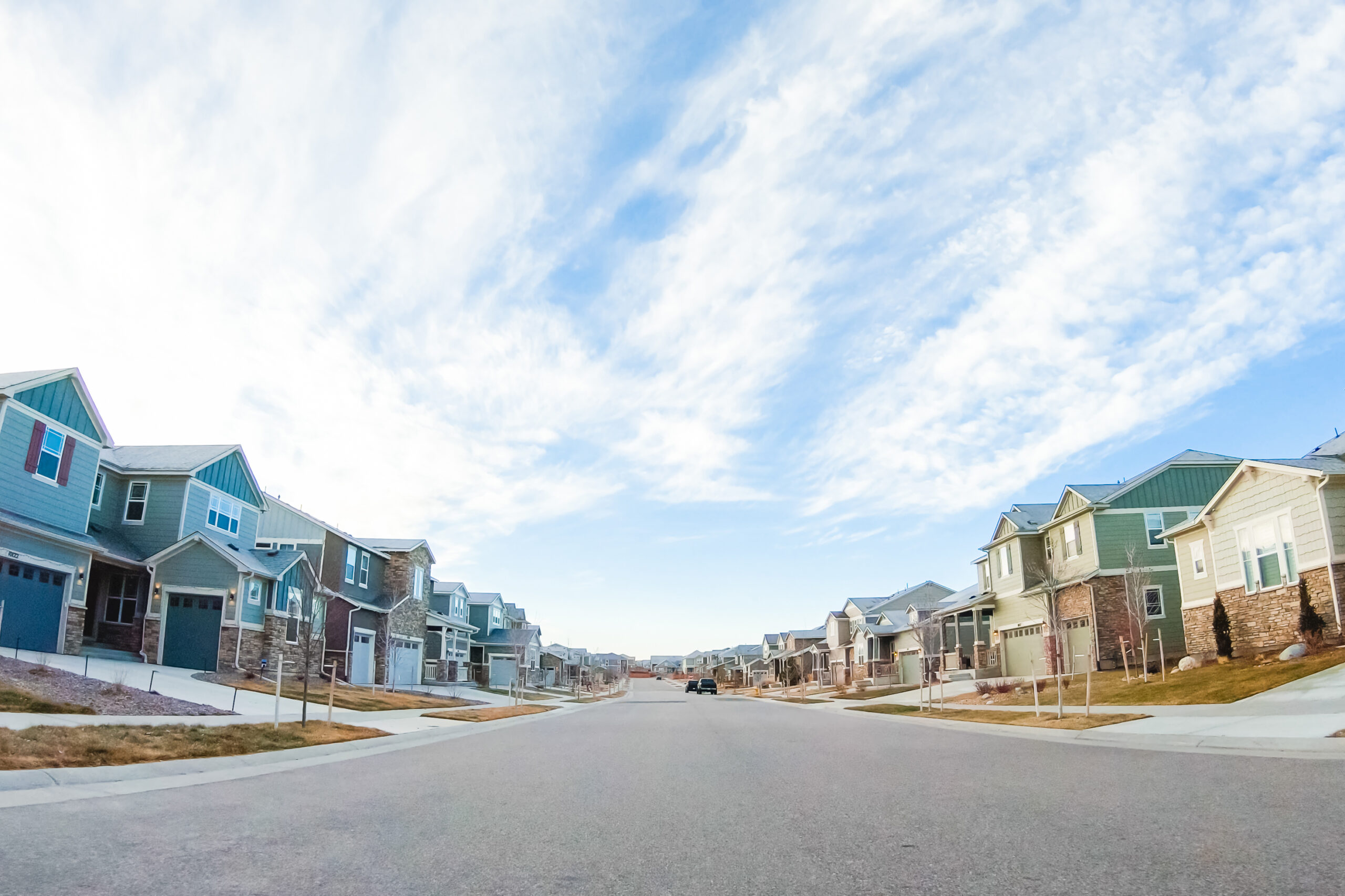 With many homes on the market in Kansas City receiving multiples offers from potential buyers and often receiving more than asking price, it's been clear that the region is seeing a shortage in housing inventory, as confirmed by Heartland MLS data. Those in the market for a home might draw the conclusion that this shortage of inventory means fewer homes entering the market than in previous years, but the data says otherwise.
The difference in housing inventory (active status listings in Heartland MLS) between 2017 and today is stark. In April 2017, inventory for new and existing homes combined in the Kansas City region was 6,803. Last month, in April 2022, the number was nearly half of that at 3,448 homes.
Comparing the number of new listings in each respective month, however, shows a different trend. Last month, 5,629 new listings were added in Heartland MLS, a nearly identical number to April 2017, when 5,659 new listings were added. Similar numbers can be seen on any given month in 2017 as compared to this year, with the highest difference being 842 more new listings in February 2017.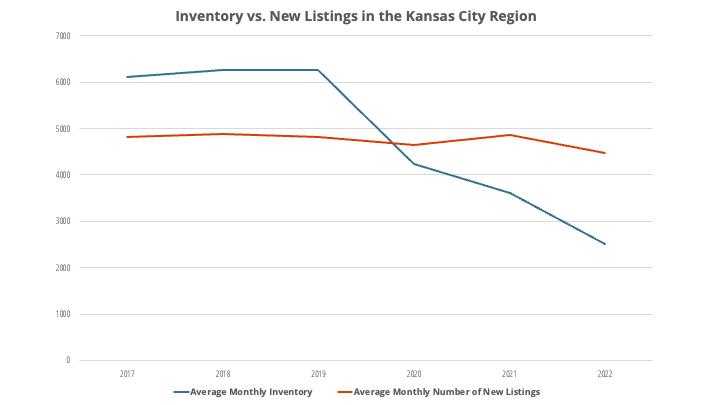 Despite similar numbers in new listings, supply in April 2022 was just 0.9 month, compared to 2.1 months in April 2017. Supply is calculated by dividing available inventory by the average monthly closed sales from the last 12 months. Many consider a balanced market to be five to six months of supply. With supply under one month, there are many instances when homes are listed and quickly moving to pending or sold status in less than a calendar month. In this scenario, those homes may not be counted as available inventory but would still be included in new listings for the month.
The discrepancy between active inventory and new listings indicates high demand in the marketplace, not necessarily fewer homes entering the market now than in past years. That higher demand for a similar number of properties, however, has created a fast-moving market where a lower inventory of properties is available at any given time.
Many economists predict that rising interest rates could slow demand, as the National Association of REALTORS® (NAR) has already started to see on the national level.
"Mortgages now compared to just a few months ago are costing more money for home buyers," NAR Chief Economist Lawrence Yun said. "For a median-priced home, the price difference is $300-$400 more per month, which is a hefty toll for a working family."
Inventory numbers in the coming months may reveal whether local demand for housing is easing. Keep up with the latest housing market statistics and view full market reports on kcrar.com/stats.