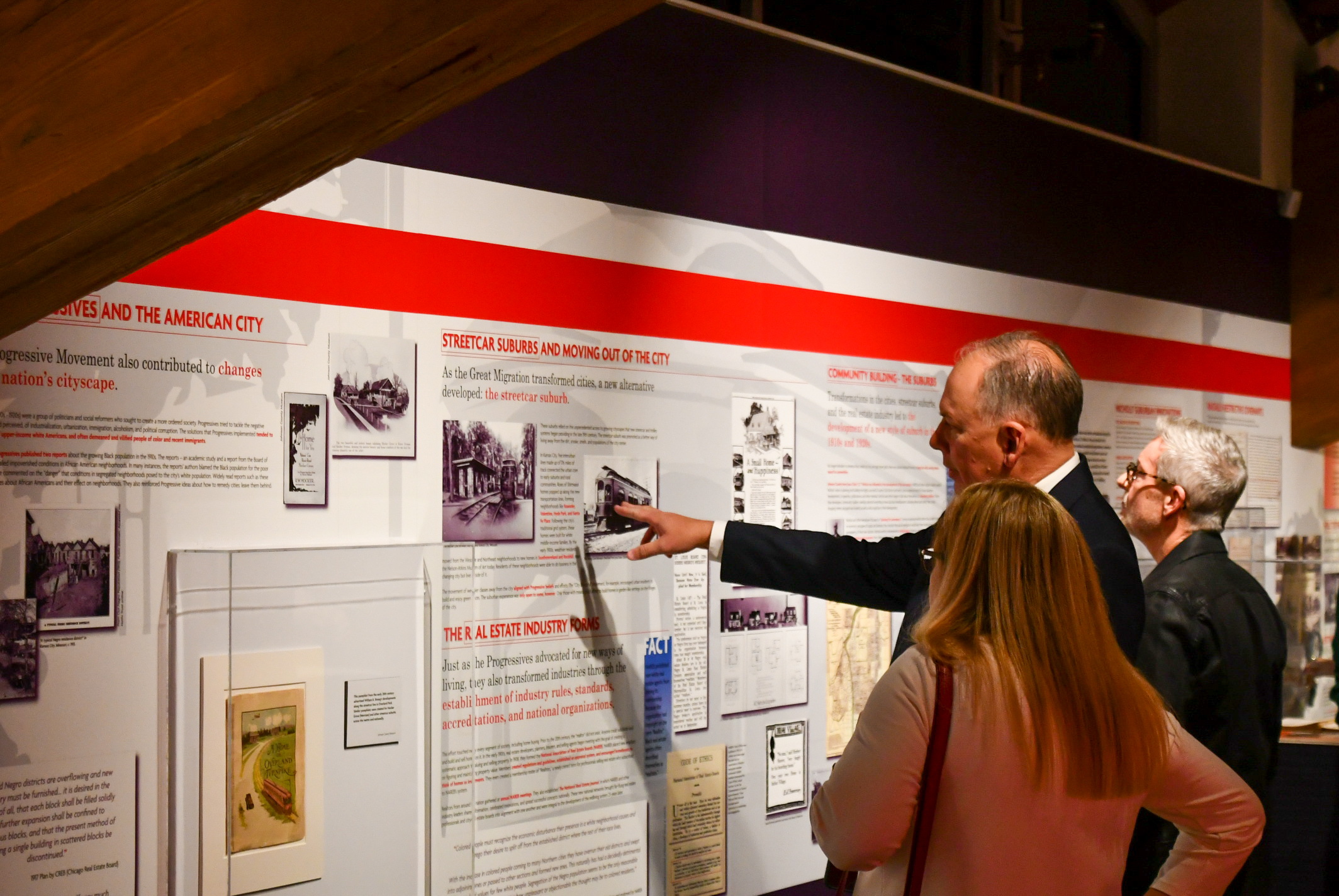 The Johnson County Museum designated KCRAR as the "Presenting Sponsor" of its digital exhibit exploring the history of redlining in the Kansas City region. The digital exhibit is still in the works but will be an expansion of its in-person exhibit entitled, "REDLINED: Cities, Suburbs and Segregation," which displayed in the museum from Jan. 2022 through Jan. 2023.
"As REALTORS®, it's important to remember our duty to ensure fair housing for all and recognize the effects that redlining has had and continues to have on our community and play a part so that history never repeats itself," said KCRAR President Sydney West.
The exhibit defines redlining as "the systematic disinvestment of some neighborhoods and populations in favor of others, most often on the basis of race," and it outlines the lasting effects of redlining the Kansas City community still sees today. The National Association of Real Estate Boards (today known as the National Association of REALTORS®) is named throughout the exhibit for its historical support of redlining and racially restrictive covenants.
The KCRAR Kansas and Missouri Advocacy Committees both unanimously voted to draw funds from their Issues Mobilization Fund to support the digital exhibit.
"As REALTORS®, we promote the financial benefits of investing in a home and the generational wealth that comes with the American dream of homeownership," Kansas Advocacy Committee Liaison Jeff Carson said. "But the unfortunate truth is that our industry contributed to the harmful practice of redlining, ultimately preventing many people from attaining that generational wealth. It's a shameful part of our past, and as REALTORS®, we wonder what we can do now. I think supporting a project like this that is building a better future through education is a step in that direction."
KCRAR has been an ongoing supporter of the Redlined exhibit, hosting a reception last November for members to view the exhibit and interviewing the exhibit's lead curator, Andrew Gustafson, on its podcast, Kansas City RealTalk. KCRAR's sponsorship will help fund the development of the digital exhibit.
The curators of the exhibit have also written a book that presents this history, which KCRAR now carries in its REALTOR® store. The proceeds from the Redlined books sold in the REALTOR® store will go back to the Johnson County Museum.