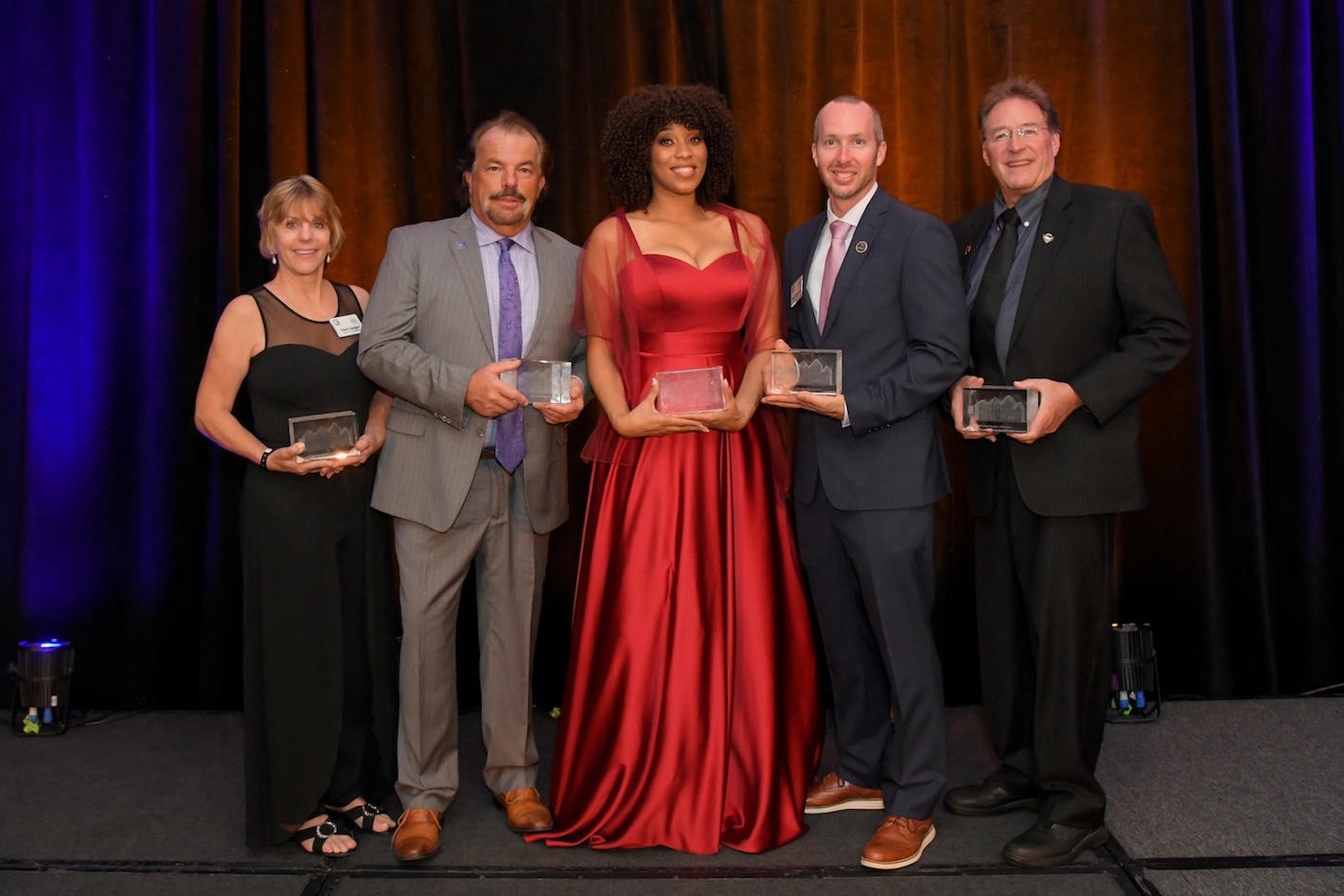 Over a dozen members of KCRAR and Heartland MLS leadership joined REALTORS® from across the country and around the world in San Diego last week for the National Association of REALTORS® (NAR) annual conference.
KCRAR members were joined by participants from all 50 states, several U.S. territories and 45 countries to interact with 250 exhibitors at the industry's largest trade show, cooperate on emerging issues and chose from 80 educational sessions on a wide array of topics, including real estate technology, housing supply and affordability issues and cybersecurity, among many others.
KCRAR member Brent Gieseke was recognized during the conference for his 2021 Good Neighbor Award for his work serving refugees in the Kansas City region through non-profit Agape Pamoja. He had the opportunity to bring along leaders from Agape Pamoja to San Diego to witness his national recognition.
Also at the conference, KCRAR member and Missouri REALTORS® (MR) Past President Brenda Oliver was sworn in as the 2022 Region 9 Vice President. In her role as Regional Vice President, Oliver will oversee the work of the association and serve as NAR spokesperson for Arkansas, Kansas, Missouri and Oklahoma. KCRAR Past President Christian Barnes was also selected as the NAR Association Leadership Liaison.
KCRAR and Heartland MLS leadership who attended the conference heard from NAR Chief Economist Lawrence Yun with his 2022 forecast for the residential and commercial real estate markets as well as guest speakers including former NFL quarterback Drew Brees and four-time Olympic gold medalist Simone Biles.
"NAR's last in-person annual conference was nearly two years ago. In that time, REALTORS® have risen to meet daunting business challenges and have helped lead our industry and our economy through the difficult times presented by the COVID-19 pandemic," NAR President Charlie Oppler said in a release.