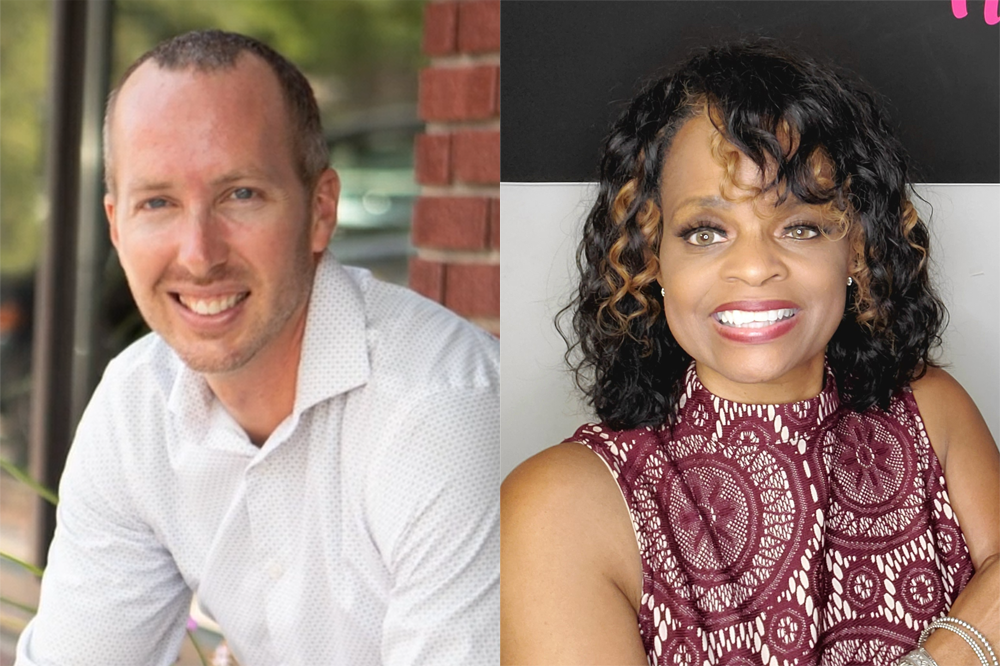 RISMedia released its 2022 Real Estate Newsmakers list this week, on which KCRAR members Brent Gieseke and Tracey Hawkins were named as Crusaders.
RISMedia, a real estate news outlet, releases a list of Newsmakers each year made up of stand-out real estate professionals from across the country in nine categories. The Crusader category recognizes "champions of a better way."
Brent Gieseke, an agent with EXIT Realty, earned the National Association of REALTORS® Good Neighbor Award last year for his work with local organization Agape Pamoja, which builds homes and teaches skills for refugees in Kansas City. Gieseke spent over 2,700 hours volunteering with Agape Pamoja in 2021.
"You go into an experience like this thinking you are going to change lives, but my life has been changed more than anyone," Gieseke said to RISMedia. "Agape Pamoja allows us to live life beside the students and their families. It will create a ripple effect that we are only starting to comprehend."
Tracey Hawkins is an Industry Partner known as "the Safety Lady" for her expertise in the realm of real estate safety. Her experience as a former agent has given her a unique insight to the safety risks and needs of real estate agents, leading to her success as a safety expert, speaker, writer and retailer across the country.
"I am determined to continue getting my expert safety message out to as many agents as possible to show them an actionable way to work safely and to increase profits by protecting the consumer," Hawkins said to RISMedia. "No one else is doing this work the way I am doing it based on my experience, passion and knowledge."
To learn more about the work of Gieseke and Hawkins, listen to their episodes of Kansas City RealTalk on any major podcast platform.