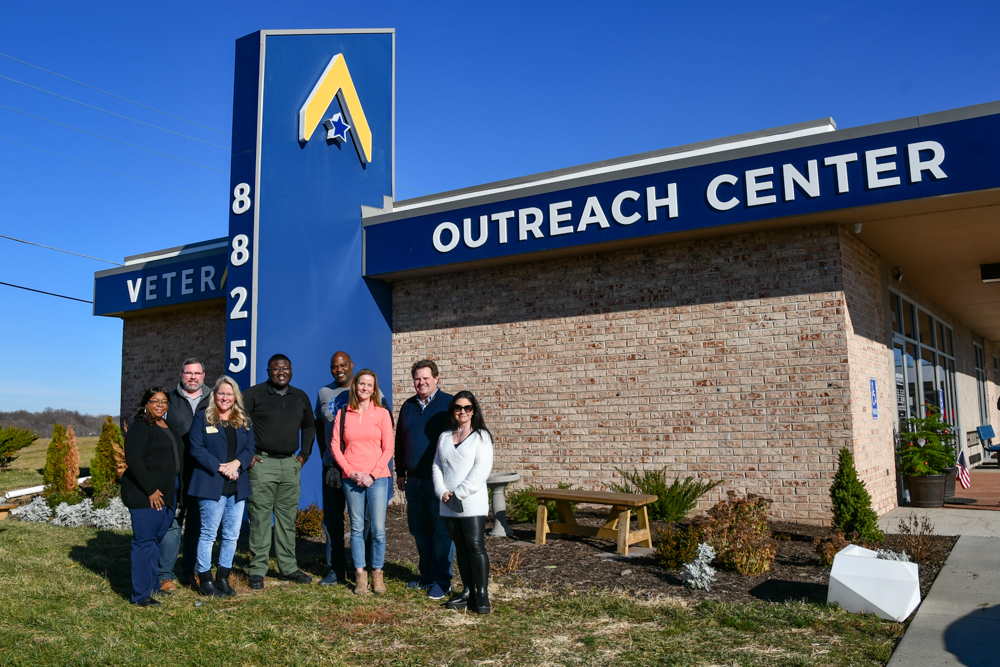 The Kansas City Regional Association of REALTORS'® Diversity, Equity and Inclusion Committee (DEI) wrapped up its Cold Weather Drive this week, collecting over 2,500 donated items for Veterans Community Project. Local REALTORS® and Industry Partners gathered cold weather items including hats, boots, hand warmers and more throughout November and December.
Veterans Community Project was co-founded by Kansas City REALTOR® and Naval officer Mark Solomon to house homeless veterans in its tiny home village in Kansas City. Since the organization's founding, it has assisted countless veterans not only through housing, but also with navigating the VA, identification services, mental and physical health referrals, financial counseling, employment support and access to hygiene items, food and other necessities through its Veteran Outreach Center.
"KCRAR's DEI wanted to be able to make a difference in a community that we felt is being underserved," said Gwen Goins, REALTOR®, DEI member and veteran. "Our veterans have and are still sacrificing so much of themselves, and we wanted to do something to give back to them and we know that VCP does good work for our veterans so the opportunity to partner with them is so rewarding for us!"
Eight teams from KCRAR competed to see which team could gather the most items for the donation drive. Team Realty ONE Group won the challenge with a donation totaling 868 items. The team challenge brought in a total of 2,110 items in addition to the items donated by REALTORS® and Industry Partners not competing on a team. Items donated to VCP through this drive will not only go to the residents of the VCP Village, but will also be distributed to the many veterans that seek assistance from VCP daily.
"What a great opportunity to give back to those who have given so much for the freedom we enjoy in this nation," said Ernest Hawkins, REALTOR®, DEI chair and veteran.
VCP continues to accept donations of goods and funds as well as accepts volunteers. Those interested in learning more about how they can contribute to the work of VCP can visit www.veteranscommunityproject.org.