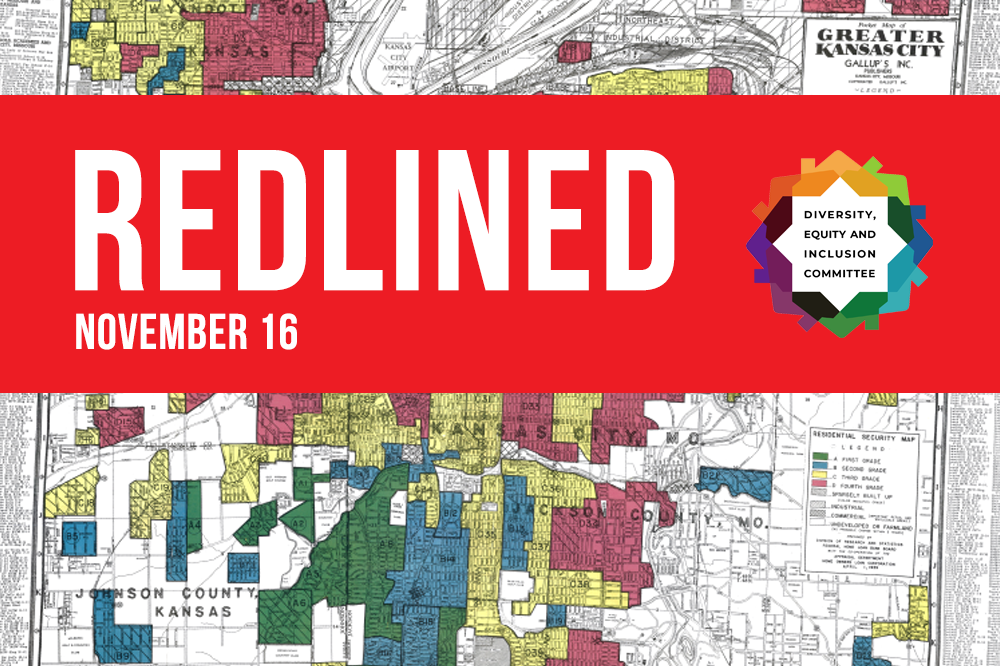 The KCRAR Diversity, Equity and Inclusion Committee (DEI) announced this week an upcoming event for REALTOR® members hosted at the Johnson County Museum's featured exhibit, "Redlined: Cities, Suburbs, Segregation." To share some of the history of redlining in the Kansas City region, historian and Curator of Interpretation for the Johnson County Museum Andrew Gustafson was a guest on this week's new episode of Kansas City RealTalk.
"People don't have a good grasp of what this history is and why it's important all the way through today," Gustafson said on the show. "They think, 'Oh, 1968 Fair Housing Act, Civil Rights Act ends the system of redlining, ends the idea of allowing discriminatory lending,' but no. There's a lot of history since 1968."
To curate this exhibit, Gustafson and a team of historians researched redlining and housing discrimination for a year and half, and Gustafson said that even the group of qualified historians learned new information about the history and effects of redlining.
The Johnson County Museum website explains redlining as, "the systematic disinvestment of some neighborhoods and populations in favor of others, most often on the basis of race." On the podcast, Gustafson explained the Kansas City region was divided up on a map, from "best" for investment to redlined areas that were "hazardous" for investment, with racist ideas contributing to the classification of those areas.
"There were people themselves who were considered risky," Gustafson said, "and this actually comes from NAREB, the organization, that tying skin color and value together, that if you're Black or from a community of color, you devalue not only your property, but the entire neighborhood… And that becomes a fact to the American people, even though it is unfounded."
The Redlined exhibit shows visitors the history of redlining, how Kansas City was a critical part of the system of redlining and how redlining still affects communities around the nation today.
KCRAR's DEI is inviting all KCRAR members to view the exhibit at no cost on Nov. 16 during an open house style reception from 5-7 p.m.
"This is something that the DEI committee has been working on for quite some time and to be able to partner with Johnson County Museum to achieve this is a great honor," said DEI Chair Donta Littlejohn. "Hopefully, everyone can come out and enjoy the tour and get an understanding of Kansas City and maybe even help them better their businesses, their careers and understanding of what change has really happened over the years."
RSVP to the event on Facebook, and listen to the redlining episode of Kansas City RealTalk on any major podcast platform.