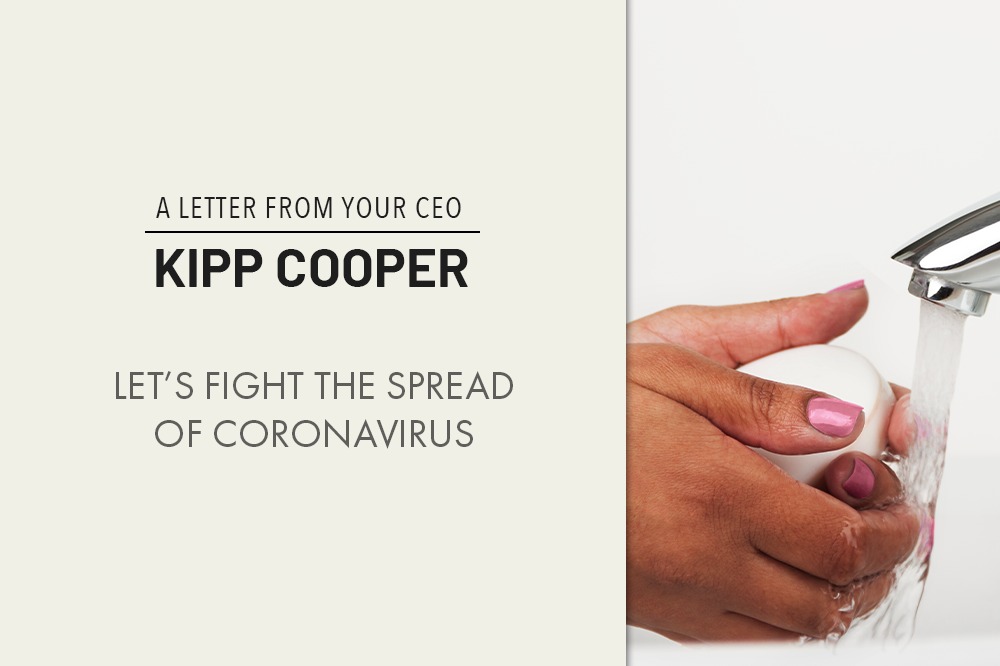 While the CDC reports that most people in the United States do not have an immediate risk of exposure to the Coronavirus (COVID-19), it is likely that the virus will make its way to the Greater Kansas City Region in some form. According to the Center for Disease Control, two of the best ways to reduce the risk of transmission and mitigate exposure is to make sure that all surface areas are clean and that everyone is regularly washing their hands.
As your association's CEO, I can assure you that your safety and wellbeing is a top priority for me and the entire leadership team. I am proud to report that we are already taking significant steps to mitigate the potential risk to our members and staff and will be updating you regularly with information as it becomes available.
Steps we have recently taken include:
Hand sanitizer stations and signage at all
public events and classes
All classroom chairs and desks are being
wiped down with disinfectant wipes after
every class
All entry and exit doorknobs are being wiped
down with disinfectant wipes hourly
All required travel to out-of-state meetings for
volunteers and staff is now at their discretion and
all staff travel to meetings in states that have declared
a state of emergency has been placed on hold for
the time being
Volunteers and members exhibiting flu like symptoms
will be asked to conduct business and or volunteer remotely
Staff exhibiting flu like symptoms will be asked to work
from home if their job allows and are able to work, or take
mandatory sick time off
All staff members have been instructed to wash their hands
and use hand sanitizer consistently throughout the day
Continued monitoring of updates from the CDC as well as our
state and local health authorities for guidance on holding events
in our area
We believe these efforts will dramatically reduce the possible transmission of the virus in our KCRAR offices and at our events and allow us to continue to provide the highest level of service to you, our valued members.
The National Association of REALTORS® has also put together
an excellent Coronavirus Guide for REALTORS®
that I encourage every REALTOR® to read and understand.
Some key topics include:
Should I still conduct open houses on my properties?
May I ask clients or others if they have traveled recently,
or have signs of respiratory illness?
May I refuse to drive potential clients to see homes?
What precautions should brokers take in their offices?
In closing, do not panic, stay informed, and use your best judgment. The situation is rapidly changing, so focus on ways to keep yourself, your customers and your clients informed and safe so that you are able to navigate this issue and avoid business disruption in the event the situation worsens.
Respectfully yours,
Kipp