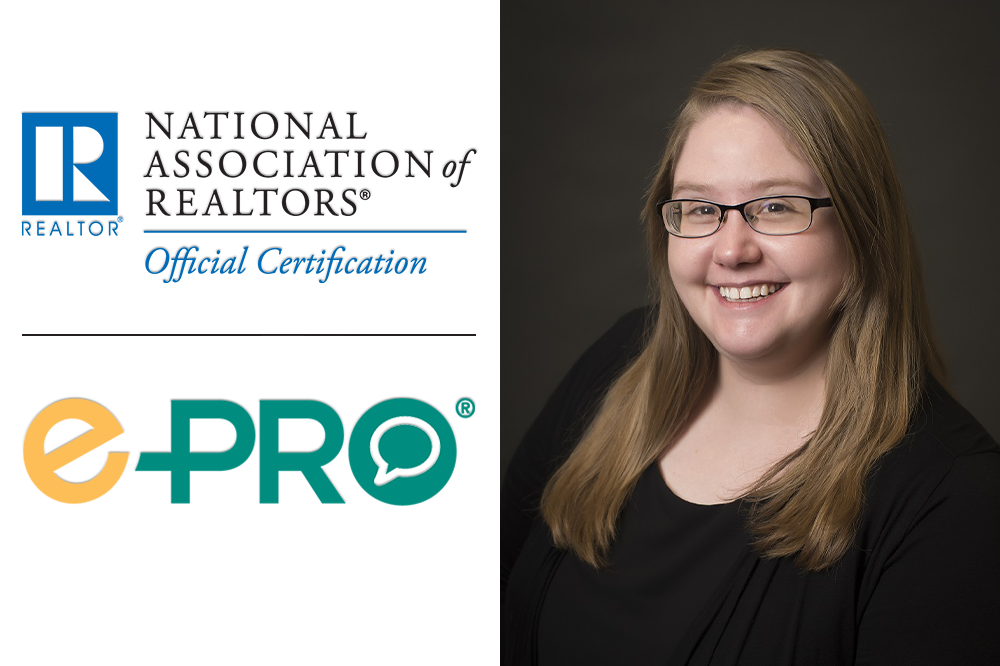 There is no better time to earn a designation than the present. Take advantage of NAR's Right Tools, Right Now program and get your e-PRO® certification. Technology may be intimidating, but this interactive class has an easy to follow format that keeps the attention of the participant. The class is split up into 12 different sections and you can pick up where you last left off at any time. There are short assessments at the end of each chapter to help prepare you for the comprehensive exam at the end.
Virtual tours, home automation and apps are just some of the ever-changing technological advances we see today. Social media activities like blogging, Facebook groups, and Instagram posts are also increasing in popularity. Adding the e-PRO® designation to your name shows that you keep up with these changes, as the course reviews all of these. It also reviews a special technique that helps you increase your internet presence and make technology work for you. You can turn your everyday activities and hobbies such as dining, entertainment or photography into business leads using the Hub and Spokes method. Plus, you will learn how to increase your appearance at the top of an internet search. Not all top search results are paid advertisements. You can increase your ranking by the frequency of your posts and using the right content or keywords.
Being an e-PRO® also shows that you are focused on data privacy and security. With this course you will learn all about the federal laws regarding data storage and retention. You will also be guided through creating a data privacy program, learning how to spot a data breach and being prepared when one happens.
Getting your e-PRO® certification also gives you access to a Private Facebook group. This group is great for networking and asking technology-related questions. This course also counts as an elective for the ABR®, SRS and PMN designations.
The best part of working on your e-PRO® certification is the cost. Now through May 31, you can take the 12-hour e-PRO® course for FREE through NAR. This is a savings of $219. The one-time application fee was also reduced to $74.50 (from $149) until June 30. Best of all, there are no annual fees to maintain this designation (except those needed for NAR membership). Visit https://epro.realtor/ to sign up for this certification today!