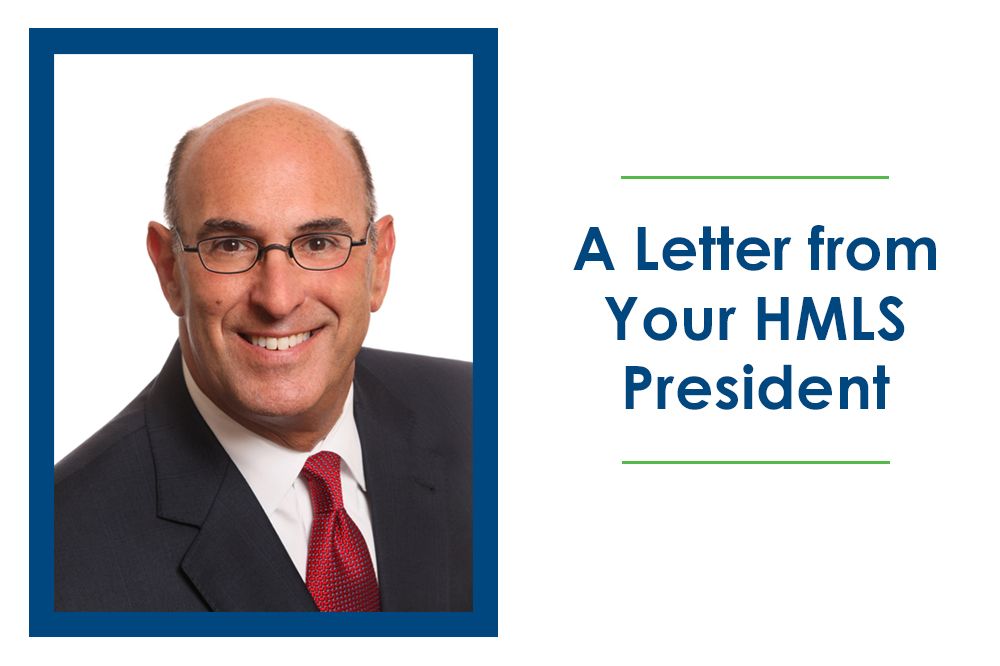 The Executive Committee (David Nichols, Michael Pierce,
Angela Lofton and I) along with your Heartland leadership staff just returned
from the annual CMLS conference. The Council of Multiple Listing Services
guides and directs the practices of MLS's around the country. This was my
fourth CMLS conference, and I would not trade the experiences, knowledge gained
and friendships made for anything. I have been the lucky one for sure giving
back to our great real estate community. The following, taken from their web
site, beautifully describes who we are and what we do.
Confidence: The MLS
safeguards market information and enforces rules that govern market
participation. This allows real estate professionals to do their jobs with a
confidence that would not otherwise exist.
Connections: The MLS
creates connections between professionals with properties to sell and those
with clients who may buy them. It is the platform on which those who make
transactions happen come together.
Community: The MLS is
a dynamic community of professionals. The magic lies in competitors working
together to create a healthy, efficient marketplace.
I thought that was important to include, in this message
especially, so you know why we continue to make changes. I know it seems like a
lot this year, but nothing is changed or added without careful thought and
discussion by your Board. And, with very few exceptions, if any, the votes are
unanimous in favor of the change.
So, I'll say thank you again for
dealing with the changes we've introduced this year:
The new waiver forms
The new required fields
The new entry date time frames
The expanded photo options
Realist and removing the Tax tab
Dashboard change with higher level of security
New billing procedures
No more printing labels from Realist for Kansas (due
to state law)
St. Joseph Chapter joining with nine areas added
to HMLS in May
I know there is
still a bit of a learning curve with some of the changes, but we're getting
there. I still want to encourage your calls or emails to voice your opinion,
make suggestions or just tell me how we can improve what we do every day. This
system works because of the procedures, rules and regulations.
And with those
changes, we have a few more (good) changes coming. After recent requests and
approval from the Heartland MLS Board of Directors, the following selection
options will be available in Matrix on Monday, Oct. 22:
Subbasement (Other Rooms field)
Fiber – Available (Telecom field)
Quartz Counter (Room
Features list)
And I also want to
take a moment to address some confusion with the Show for Backup status. We
really need to make sure that this status is being used properly. Here is the definition from our Rules and
Regulations:
SHOW FOR BACKUP (B STATUS) – Show for backup
shall be defined as any property which is under a contract that does not
contain a timed escape clause, and for
which the seller has made a written authorization/request to continue to show
for backup contracts.
What we are seeing
(and getting a lot of calls on) is that the seller and/or the agent are not
allowing showings of listings in the Show for Backup status. If the property
cannot be shown to potential buyers, it should be in the Pending status, not
the Show for Backup status.
Like Heartland MLS, the CMLS organization has also been
making some necessary changes recently that were announced at the conference.
Once of the changes is a major overhaul of their Best Practices guide, which
serves to advance the MLS industry through a unified vision. CMLS also
announced an entirely new 2018 Green Data Best Practices Guide. Speaking of Green… do you know we have 37
Green Features on our residential data entry-sheet? You can select up to 16.
Lastly, the Board and I are excited about a work group just appointed
to study the apartment and rental market. Specifically, to design a rental site
so we can become the authority for all things rental (apartments, homes,
investment property) as we do for sales. Why should the Kansas City community have
to go to third-party sites? This would be a REALTOR® only site. Why not put
that information in your hands?
Best to you and your families as we enter this wonderful
time of year.
Cheers to good business, smooth transactions, happy clients
and successful closings.
Gregg Davidson