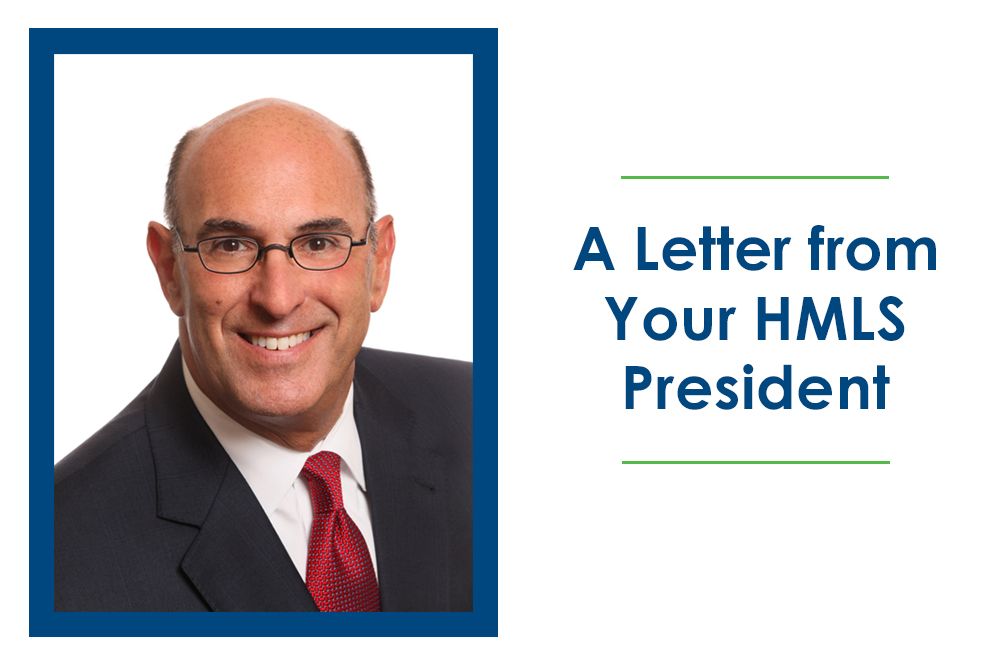 Picture this fellow MLS subscribers: you are one of 43
associations that are putting aside traditional views of how an MLS is supposed
to operate to form a new era of MLS's. You and your company would be dealing with
the adjustments and all that comes with that monumental change. That took place
on the east coast when Bright MLS was formed. One of the creators of this 'what
if scenario' was David Charron, a respected leader on the MLS association
national stage.
I mention that as a perspective to the relatively minor
changes we have asked you to deal with this year. I'm not saying it was easy to
adjust to entering all new listings in two days. Or, to change your status to
'under contract' in one day. But, those changes and others are truly good for
the market and the public, and I appreciate your efforts and support.
I could not be prouder of our Heartland organization and all
that we do. Having said that, we must always work to be better.
I want to thank the MLS board and the dedicated staff of Heartland
MLS. I can say with absolute certainty that we had the subscribers' interests in
mind with every decision we made this year. Every call, email and meeting had the
direction and purpose to improve.
This last quarter alone, we added a Work Made for Hire Agreement
to KCRAR and Heartland MLS forms, which is now available for agents to use and
added an educational pop-up on Matrix to explain the proper use of the Show for
Backup status when an agent selects the status. We also have a meeting of the Presidential
Advisory Group planned to discuss possible improvements to the rental section
of Matrix.
Thank you to our retiring Directors:
Kristi Ferrara (2013-2018)
Karen Kenepp (2014-2018)
Pat Regan, Past President (2014-2018)
Krista Wilson (2016-2018)
Aundre Gray (2017-2018)
Andrea Sheridan, KCRAR President (2018)
Please welcome our new Directors:
Dan Sweeney – 3 year term
Sarah Bloustine – 3 year term
Wayne Gray – 3 year term
Stacey Saladin – 1 year term
John Ketchum – 1 year term
Continuing on the Board:
David Nichols, President
Michael Pierce, President Elect
Angela Lofton, Treasurer
Gregg Davidson, Past President
Steve Moyer, KCRAR President
Alex Goering
Ryan Kennedy
Leigh Garnett
Kyle Niemann
To quote David Charron, mentioned earlier in my message, "standing still is
not an option."
Your MLS is not standing still. You have a wonderful
incoming leadership team. I have had the great pleasure to work with them over
the last couple years. They are smart, truly engaged and absolutely dedicated
to getting it right for every one of you.
Lastly, I would be remiss if I didn't reference the Code of
Ethics and Professional Standards. Going through the bi-annual course was such
a good reminder of who we are and what we do. I don't know about you, but I
learn something every time I go through the exercise. I believe it challenges
us to think a bit deeper about how we care for the public, our clients and
respect others in this great industry.
As we finish this year and look to 2019 let's all continue
to exercise the highest level of Professional Courtesy and support for fellow
REALTORS®.
I have thoroughly enjoyed my time on the Board and serving
as President this last year. I look forward to serving one more year as Past
President to see all the great things that are sure to take place.
Best to you and your families for a wonderful holiday
season.