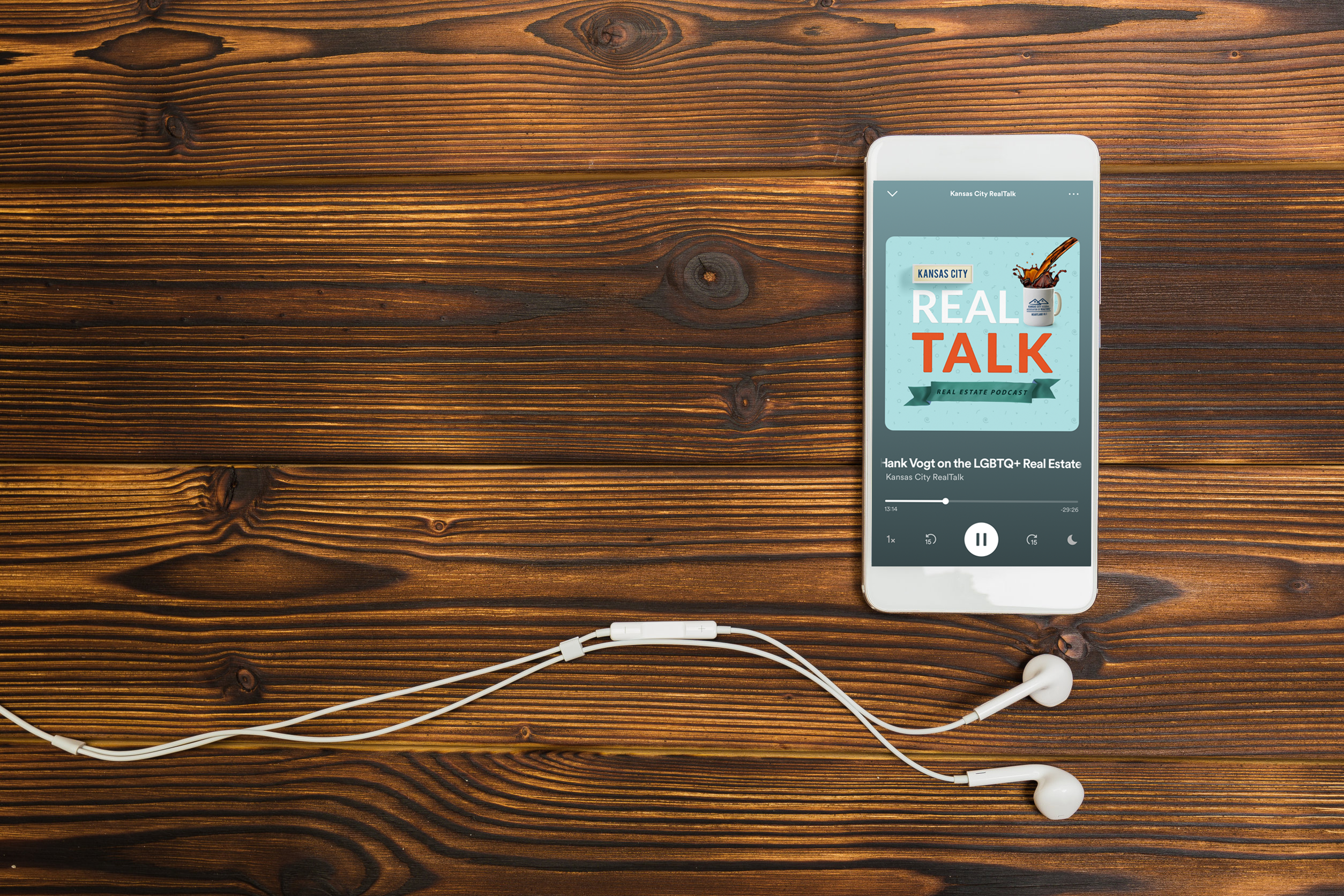 KCRAR's podcast, Kansas City RealTalk, hosts expert guests each week to discuss a wide range of real estate topics. With over 80 episodes in the archives, many fair housing and inclusion related episodes are worth revisiting for Fair Housing Month. Find them on Apple Podcasts, Spotify or any major podcast platform.
Ernest Hawkins and Donta Littlejohn on Dividing Lines
For this episode, the KCRAR 2021 DEI Chair and Vice Chair took the Dividing Lines tour, which narrates the history of discrimination in Kansas City as tour-goers drive through the city from Prairie Village to 18th and Vine. On this episode of Kansas City RealTalk, Hawkins and Littlejohn share their takeaways from the tour and discuss what real estate professionals can and should be doing to right the discriminatory practices of the mid-20th century.
Hank Vogt on the LGBTQ+ Real Estate Alliance
President of the Missouri Chapter of the LGBTQ+ Real Estate Alliance, Hank Vogt, shares on this episode what the organization is doing to promote fair housing for the LGBTQ+ community, including efforts to pass the Missouri Nondiscrimination Act, which would add sexual orientation and gender identity as protected classes in Missouri.
Kenton Randolph on Accessibility in the MLS
On this episode of Kansas City RealTalk, accessibility professional Kenton Randolph discusses the importance of disclosing accessibility features in a listing on the MLS so agents can effectively serve their disabled clients. Heartland MLS offers fields when entering a listing for ramps, wheelchair accessible bathrooms and more.
Donta Littlejohn and Gwen Goins on Combatting Bias
Coming on Wednesday, April 6, this year's DEI Chair and Vice Chair will be discussing implicit bias on a brand new episode of Kansas City RealTalk. They will explore how biases touch the various parts of the real estate transaction today, to the detriment of buyers and sellers, and how agents and other real estate professionals can work to combat these biases.