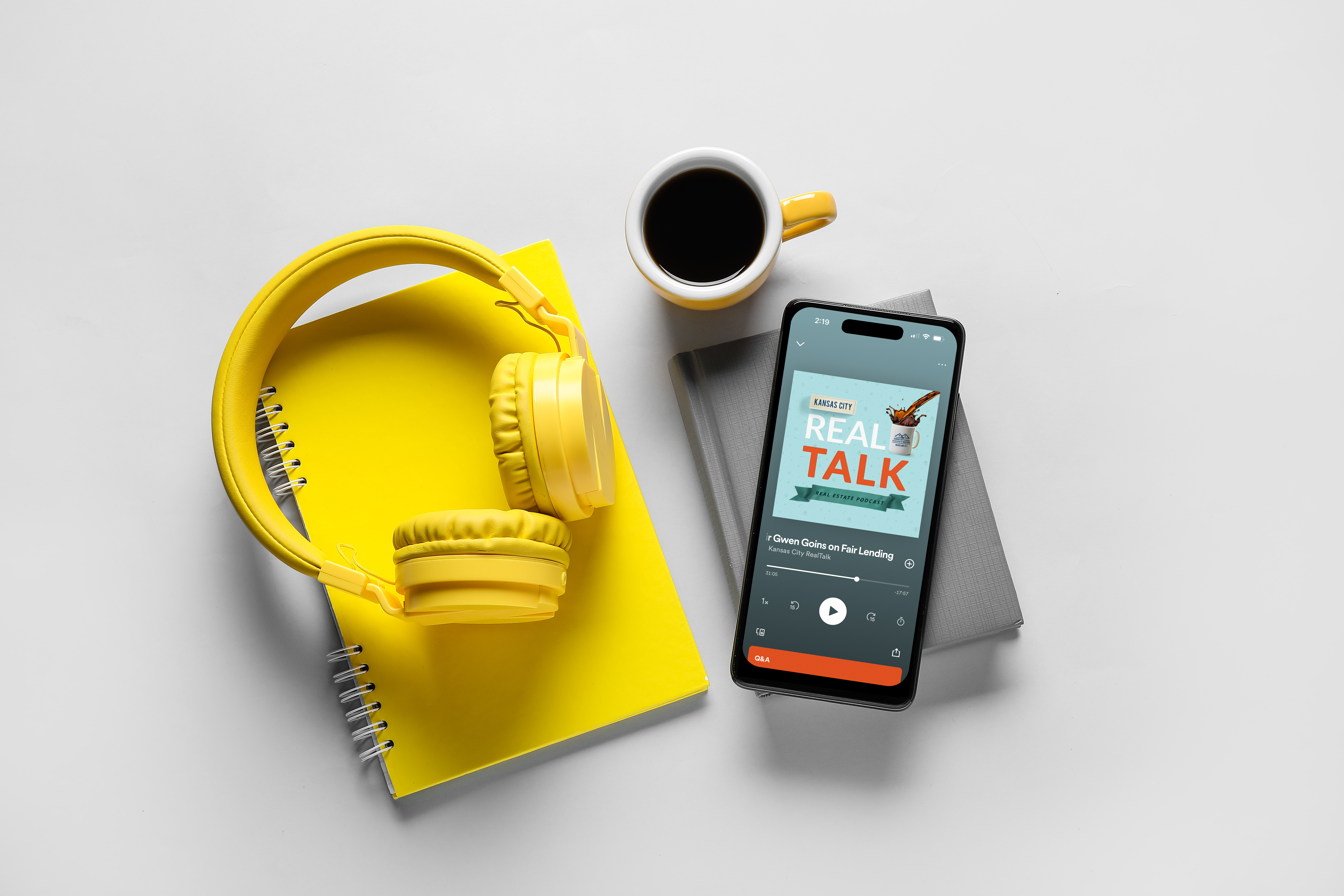 KCRAR's podcast, Kansas City RealTalk, hosts expert guests each week to discuss a wide range of real estate topics. With over 100 episodes in the archives, many fair housing and inclusion related episodes are worth revisiting for Fair Housing Month. Find them on Apple Podcasts, Spotify or any major podcast platform.
DEI Chair Gwen Goins on Fair Lending
Gwen Goins is not only this year's Chair of KCRAR's Diversity, Equity and Inclusion Committee, she is also a mortgage professional with over 36 years of experience and a veteran of the United States Army Reserve. On a new podcast episode released this month, she dives into the challenges to fair lending seen today and dispels the myths of non-conventional loans.
Historian Andrew Gustafson on the Effects of Redlining in KC
For those who missed this month's Latte & Learn or just want to hear more from its presenter, Andrew Gustafson, go back to last year's interview with him on this episode of Kansas City RealTalk. After spending a year and half of researching the practice and legacy of redlining in the Kansas City region, Gustafson shares the key points REALTORS® should know in under an hour on this podcast episode.
Mohamad Kisar on Islamic Home Financing
To help ensure agents are knowledgeable and prepared for clients who may be religiously or ethically opposed to interest-bearing loans, home financing professional Mohamad Kisar sits down for an episode of Kansas City RealTalk to share his expertise on this alternative to traditional loans. Listen to this episode to learn how Islamic financing works, so you can become more inclusive in your business.
Find even more DEI related episodes on Kansas City RealTalk's Diversity, Equity & Inclusion playlist.