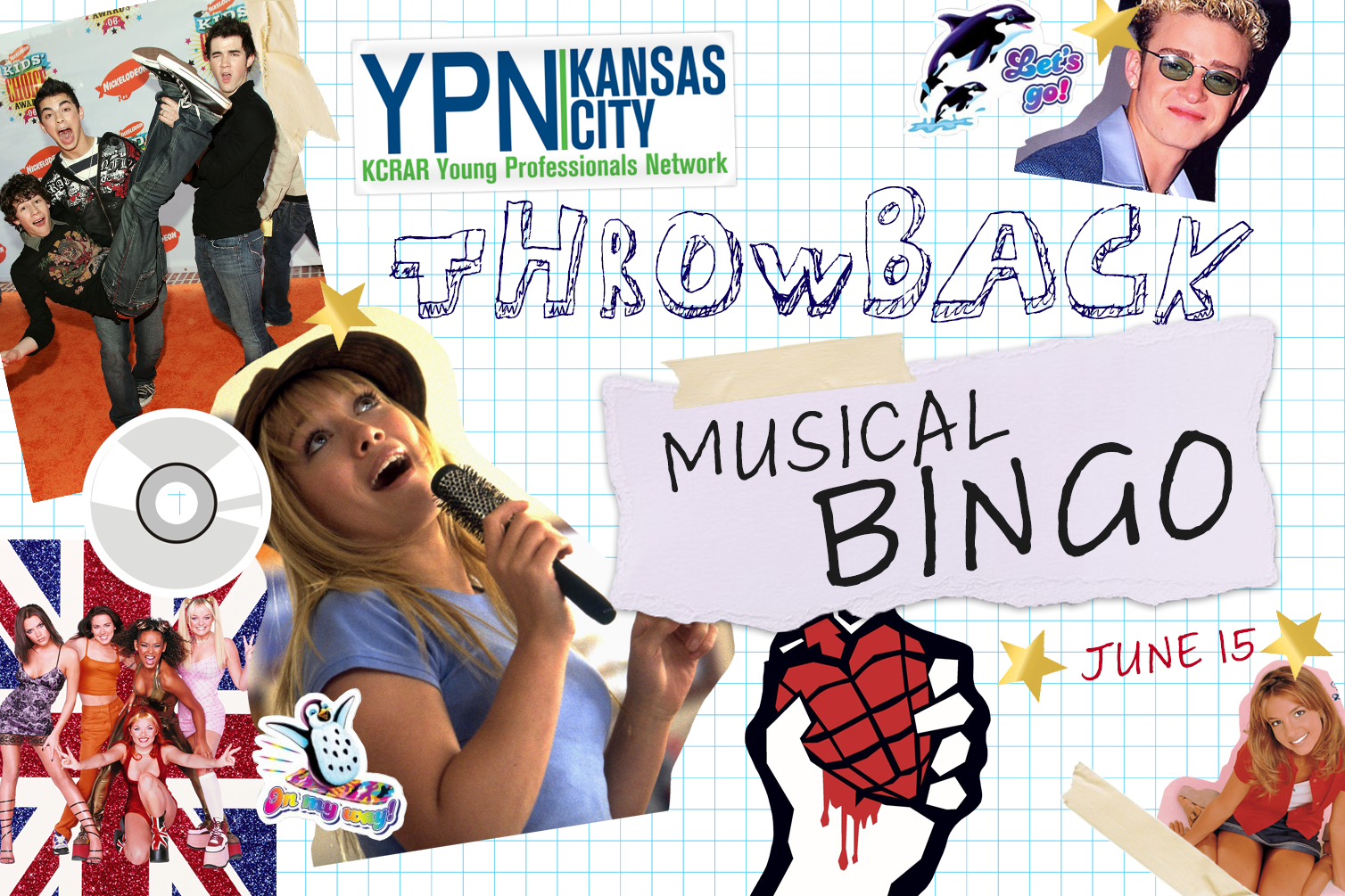 KCRAR's Young Professionals Network (YPN/KC) will be hosting its annual fundraiser event this year at John's Big Deck on June 15 to benefit the upcoming REALTORS® Rock the Block event with Habitat for Humanity of Kansas City.
The event will feature "throwback" musical bingo, where attendees can win prizes by recognizing songs from the 1990's and 2000's. The $20 registration cost will be a donation to the cause and will come with a drink ticket, appetizers and a bingo board for each round.
To help raise additional funds for Rock the Block, attendees can purchase tickets for a prize raffle or additional bingo cards to increase their odds each round.
Attendees are encouraged to come dressed in 90's and 00's inspired fashion for this "throwback" themed event. Register in the KCRAR Member Portal.
This event is sponsored by Security 1st Title. Those interested in sponsoring or donating items for prizes should reach out to aprill@kcrar.com.
UPDATE June 17: YPN/KC's Throwback Musical Bingo fundraiser brought in over 75 attendees, raising $1,949 for this year's REALTORS® Rock the Block.