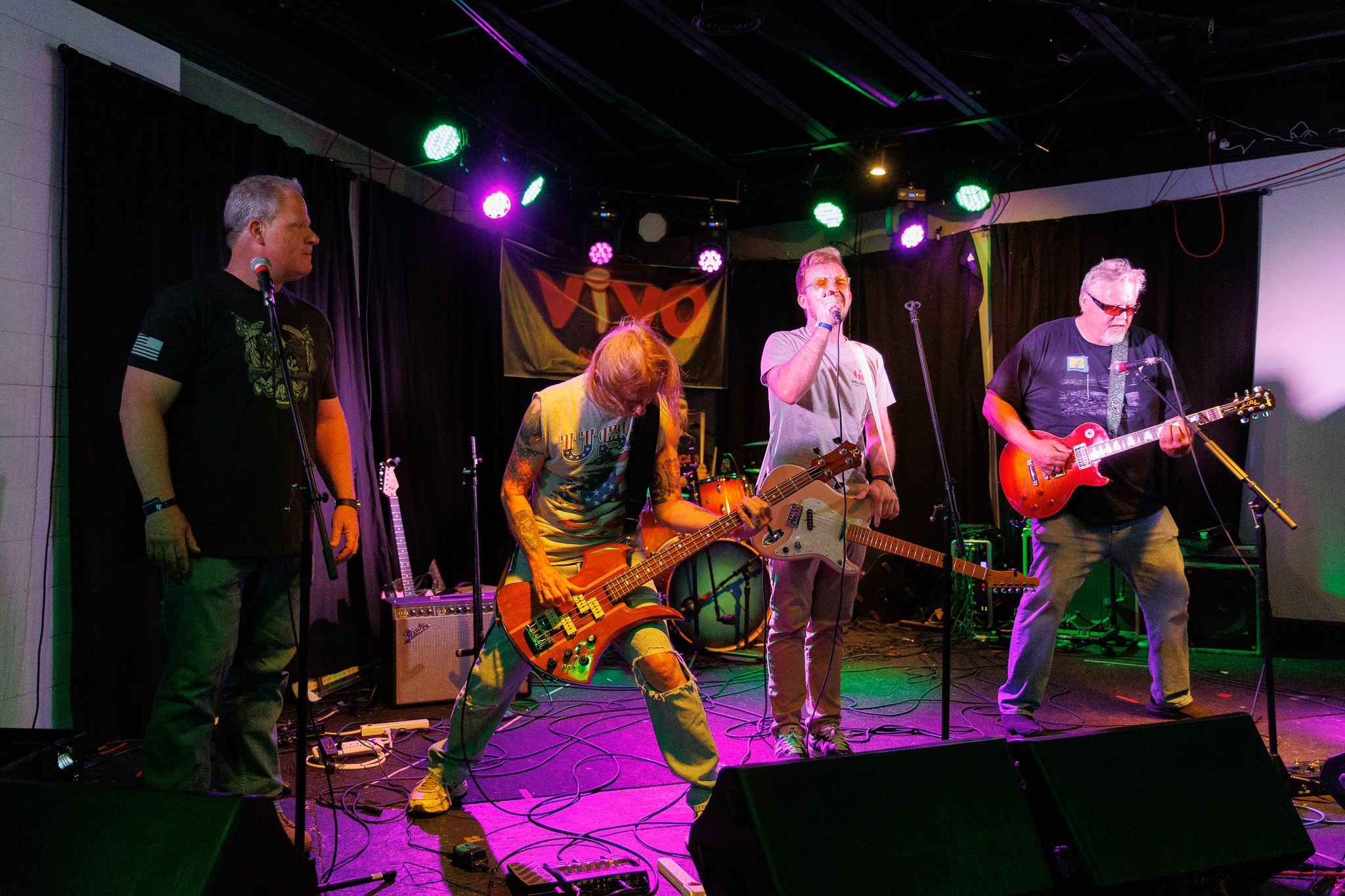 KCRAR's Young Professionals Network (YPN/KC) held its annual fundraiser event on Wednesday, bringing in a record breaking $6,042 for Habitat for Humanity of Kansas City. Seven bands competed for the cause, each featuring REALTORS® or Industry Partners, at this Battle of the Bands event.
After hearing musical stylings ranging from bluegrass to pop to classic rock, the audience voted for a winning band via dollars donated to Habitat KC. After all votes were counted, Audiobuzz, featuring REALTORS® Scott Willis and Martin Taggart, was declared the winner and awarded with a set of Chiefs tickets donated by Heartland Title and a Battle of the Bands trophy.
"It was especially fun to perform for my real estate peers and all the wonderful people we work and network with in the business," Willis said. "It's just great that our band, Audiobuzz, and Team Real Estate could be recognized in this way, and we are proud that we were able to raise so much money for Habitat for Humanity, a great organization."
Out of over 150 people in attendance, many members of the audience dressed up in rock-inspired outfits to compete in a best dressed competition, which was judged by event sponsors Home Warranty Plus with A.B. May and Security 1st Title.
The funds raised at this event will go toward this year's REALTORS® Rock the Block event with Habitat KC, which brings together REALTORS® from across the region each year to revitalize a block of homes. This year's Rock the Block will be taking place on Sept. 13.