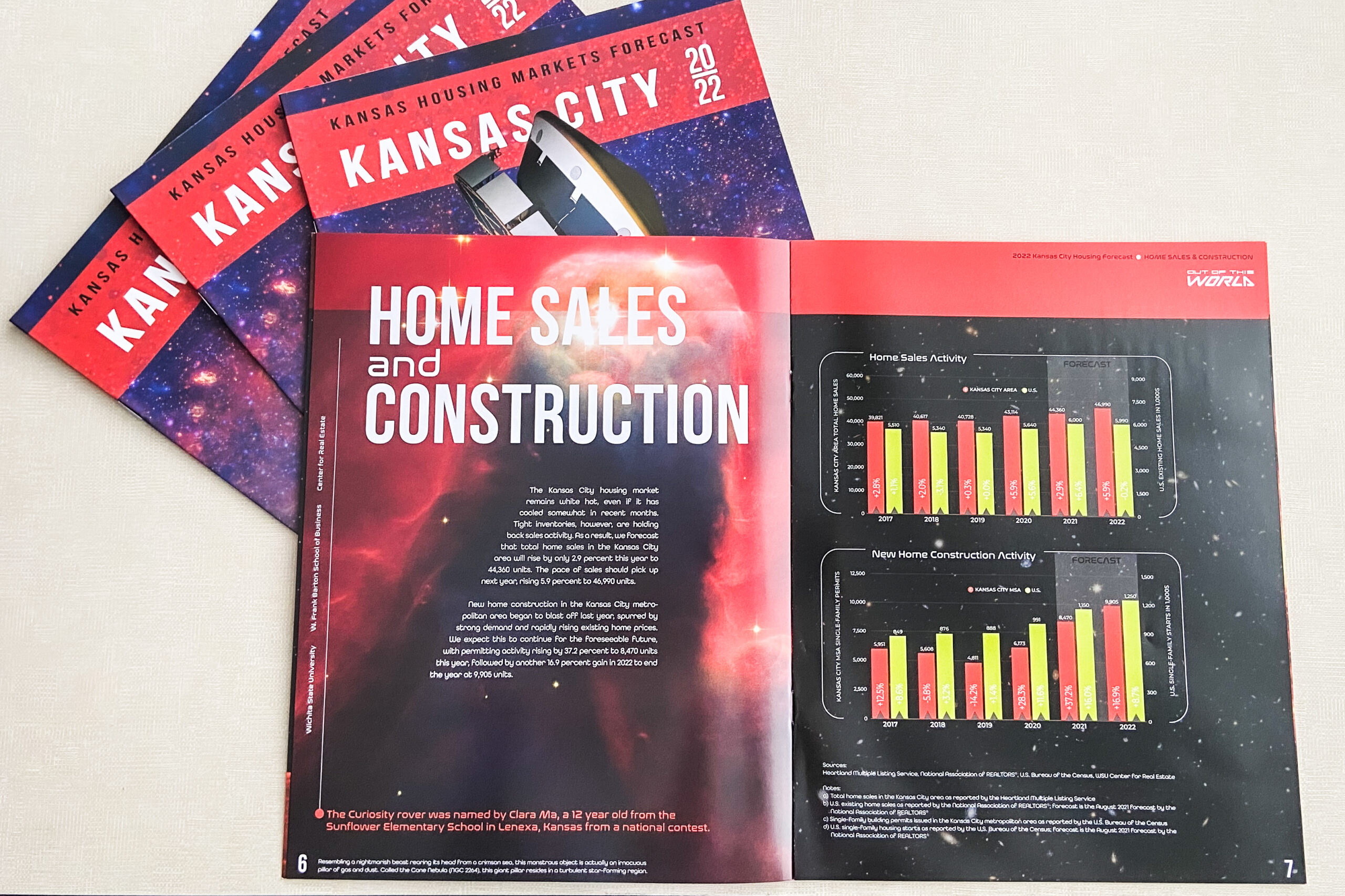 The Annual Wichita State 2022 Kansas Housing Markets Forecast report has been published by the WSU Center for Real Estate and copies are available at the KCRAR Leawood office. This year's "Out of This World" report analyzes employment, inflation, mortgage rates and more to make predictions for the Kansas housing market in the coming year.
The report, created by Dr. Stanley D. Longhofer, breaks down 2022 market forecasts for major metropolitan areas across the state of Kansas, including Kansas City.
"The story of the market is the historically low inventories," Longhofer said. "At the end of September, there was just a 1.2 months' supply of homes available for sale across the Kansas City area. As a result, home prices are rising at a remarkable pace. Increased new home construction activity should eventually help ease the supply pressures, but it may take several years before we return to a balanced market."
His Forecast predicts sales in Kansas City will increase 5.9% in 2022 to 46,990 units. In the new constriction market, the report expects new single-family permitting activity to rise another 16.9% next year to 9,905 units, the highest level since 2005.
Longhofer also observes that Kansas City home values have been rising at their fastest pace since at least the late 1970s. The report expects strong appreciation to continue, rising 12.2% this year followed by another 9.2% increase in 2022.