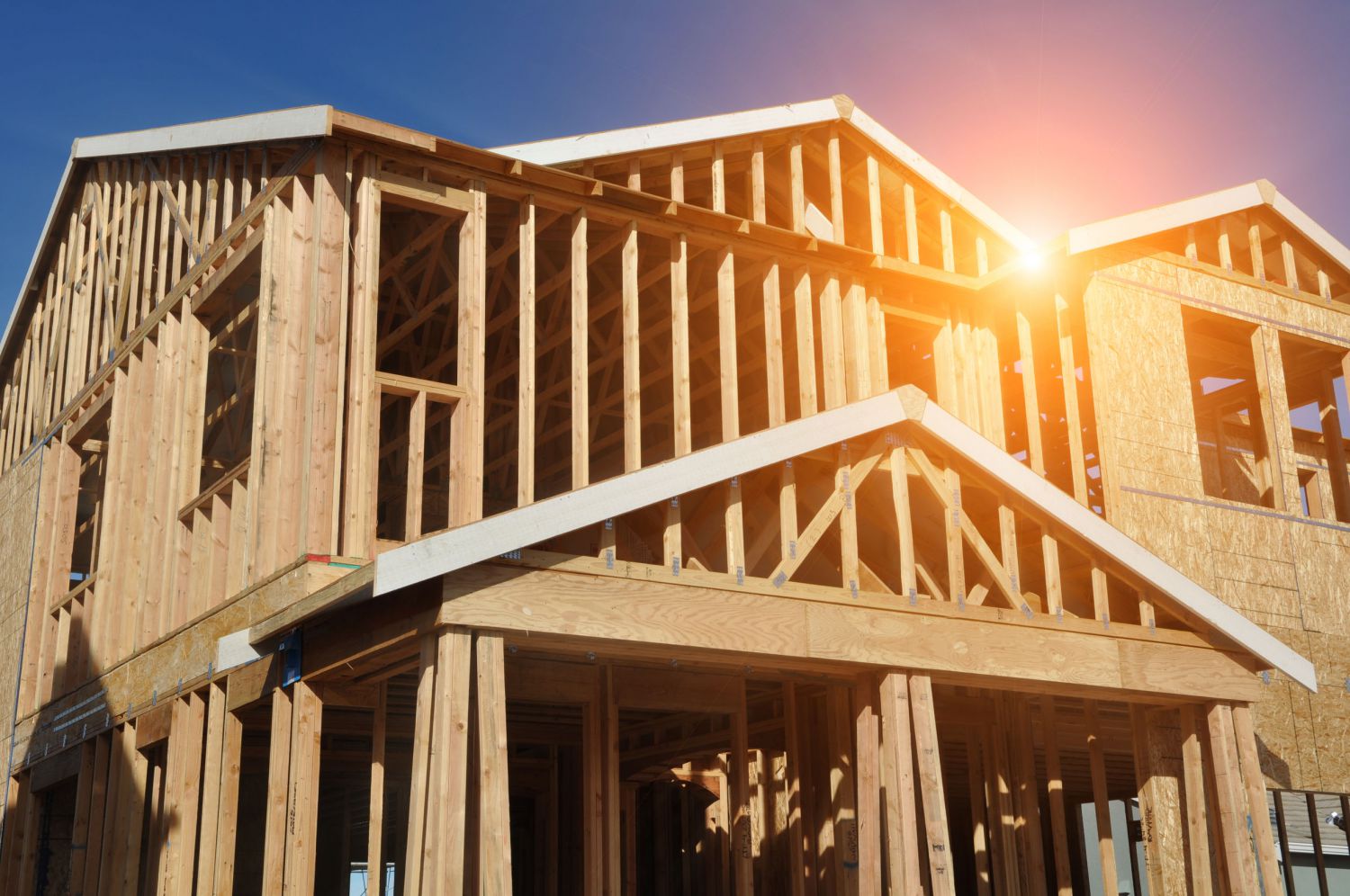 The lagging pace
of new-home construction has been a big contributor to the national inventory
shortage, but a homebuilding resurgence—of sorts—could open up more
options for buyers this year, economists predicted during January's
International Builders' Show in Las Vegas. Strong buyer demand, coupled with
solid job growth and low mortgage rates, helped builders boost productivity in
2019, a trend that is expected to continue through 2020.
At the trade show, the National Association of Home Builders released its
2020 forecast, calling for 3% growth this year in single-family starts (to
about 920,000 units) and 1% growth in 2021. NAHB predicted that new-home sales
will increase 2.5% to 708,000 this year, which would mark the first time such
sales surpassed 700,000 since 2007.
Still Not Enough
The projected increases still fall shy of meeting the demand for new
homes, economists said. A chain reaction is occurring in the market: Fewer
seniors are downsizing, which limits options for move-up buyers, forcing them
to stay put and starve the market of the starter homes that first-time buyers
are desperately seeking. Currently, there is an historically low 1.7 million
homes on the market. "Given the historically low number of homes for sale
relative to the growing number of households, there is only one outlet to meet
demand: new-home construction," said David Berson, senior vice president and
chief economist at Nationwide Economics. "So 2020 should be a good year for
new-home construction."
Current national demographics support 1 million to 1.1 million newly built
housing units per year, said NAHB Chief Economist Robert Dietz. When factoring
in multifamily construction—which the NAHB predicts will reach 383,000
units—total housing starts are expected to hit 1.3 million units this year, up
more than 2 percent from last year. However, that remains well below the
average 1.5 million units that were constructed annually from 1960 to 2007,
Dietz said. "Builders are still underbuilding as they continue to struggle with
rising construction costs stemming from excessive regulations, a chronic
shortage of workers, and a lack of buildable lots," he said. "These
affordability headwinds are impeding more robust construction growth."
Sales Expected to Rise
Despite challenges in the new-home market, the national homeownership
rate, which reached 65% at the end of 2019, is expected to continue climbing
but remain below 2004's all-time high of 69.2%, according to the NAHB. Dietz
said he expects existing-home sales to increase 3% this year and predicted that
residential remodeling will jump 1.2%. "The housing market is entering the year
with a great deal of momentum from 2019," said Frank Nothaft, chief economist
at CoreLogic. "This is the first time in post–World War II history that unemployment
and mortgage rates are both below 4%. That will help fuel demand."
The South and West—which have affordable markets that attract jobs and are
more conducive to outdoor amenities—will lead new-home growth in 2020, Nothaft
said. Dallas and Houston are leaders, averaging 30,000 new-home sales between
October 2018 and September 2019. Atlanta, Phoenix, and Austin, Texas, which all
averaged at least 15,000 new-home sales in the same period, follow closely
behind, Nothaft said.
Here are other market dynamics you should be aware of this year.
Price hikes. National home prices are projected to rise
4.8%, up from 3.6% in 2019, Nothaft said. Rents are likely to increase 3%, he
added.
Equity. The average homeowner gained $5,300 in equity during
the 12-month period ending in September, Nothaft said. Idaho, Wyoming, and Utah
led the pack with an average gain of more than $20,000.
Type of home sale. Nationally, only 2% of entry-level sales
in the fourth quarter of 2019 were newly built, with Phoenix and Dallas being
the only markets approaching 5%. In the same time period, the luxury market
accounted for 12% of new-home sales, and the custom-home market reached 18%—the
highest share since the second quarter of 2008, Nothaft said.
Square footage. Home sizes are getting smaller, as seniors
and young buyers desire less space to achieve affordability. The median home
size fell from more than 2,500 square feet at the end of 2014 to less than
2,300 square feet in 2019, according to NAHB.
Financing. Some 64% of new-home sales last year were
financed using conventional conforming loans; 17% were FHA loans; 12% were VA
loans; and 6% were jumbo loans, Nothaft said.
Remodeling Activity Shows Promise
The NAHB said interest in remodeling remains high, and homeowners likely
will spend more than the $158 billion they spent on home improvement projects
in 2019. However, costs and labor shortages are making it difficult for
contractors to meet demand—just like in the new-home market. "We're not only
seeing more requests for proposals because the housing stock is limited but
also for aging-in-place work because boomers want to stay in their homes
longer," said Nick Scheel, a remodeler from Spokane Valley, Wash., who spoke at
the conference. "Because people are choosing to stay in their homes, the demand
and backlog for remodeling remains high."
– Reprinted from REALTOR®
Magazine Online, January 2020, with permission of the National Association
of REALTORS®. Copyright 2020. All rights reserved.