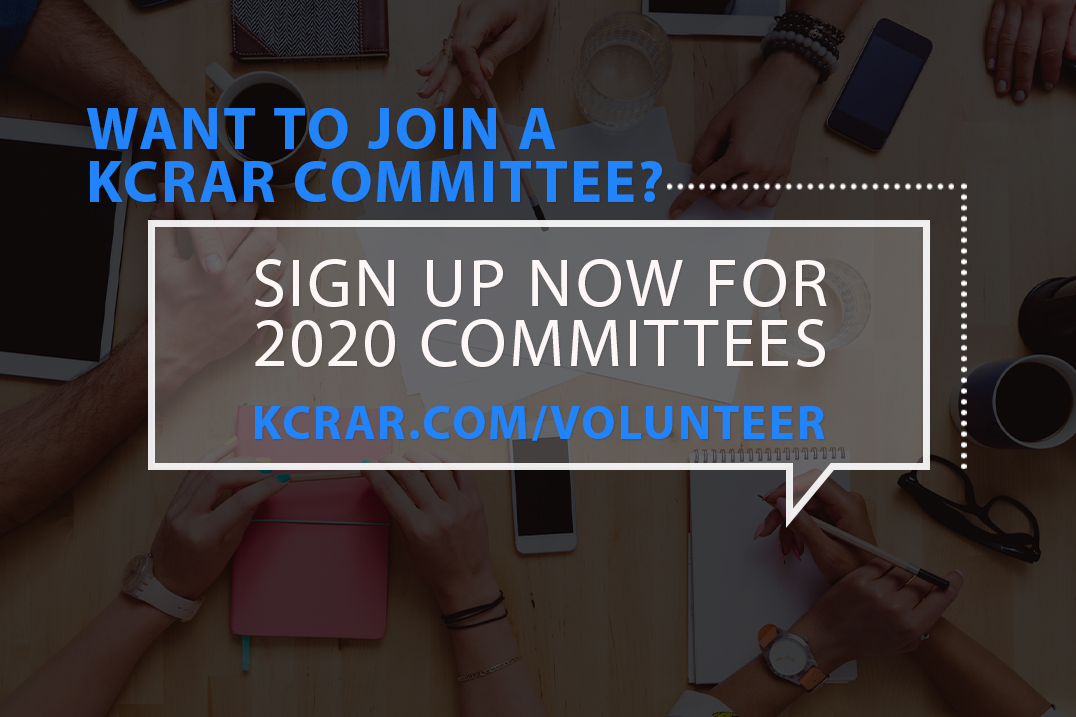 KCRAR members have the opportunity to contribute to issues
and initiatives that affect REALTORS® throughout the KC Metro and surrounding
areas by volunteering to serve on KCRAR committees and advisory groups. KCRAR
committees and advisory groups help shape the real estate landscape for its 10,000+
members and are open to all current KCRAR members.
From Advocacy Committees to Diversity Committee to Young
Professionals Network, KCRAR committees are looking for volunteers with
varieties of skills and interests. Volunteering for committees and advisory
groups gives members the opportunity to join in regular meetings with KCRAR
staff and other members to discuss various aspects of the Association.
With over 15
committees and groups to choose from, there are volunteer
opportunities for all sorts of interests and degrees of availability.
If interested in becoming a committee or advisory group
member, complete the online Volunteer Application Form. All
applications for 2020 committees will need to be received by Oct. 25. Any
request received after this date will be kept on file for future opportunities
as they arise.
Members who currently serve on committees and groups will
also need to reapply to be considered for appointment in 2020. Official
announcement of committee placements will happen in late December.