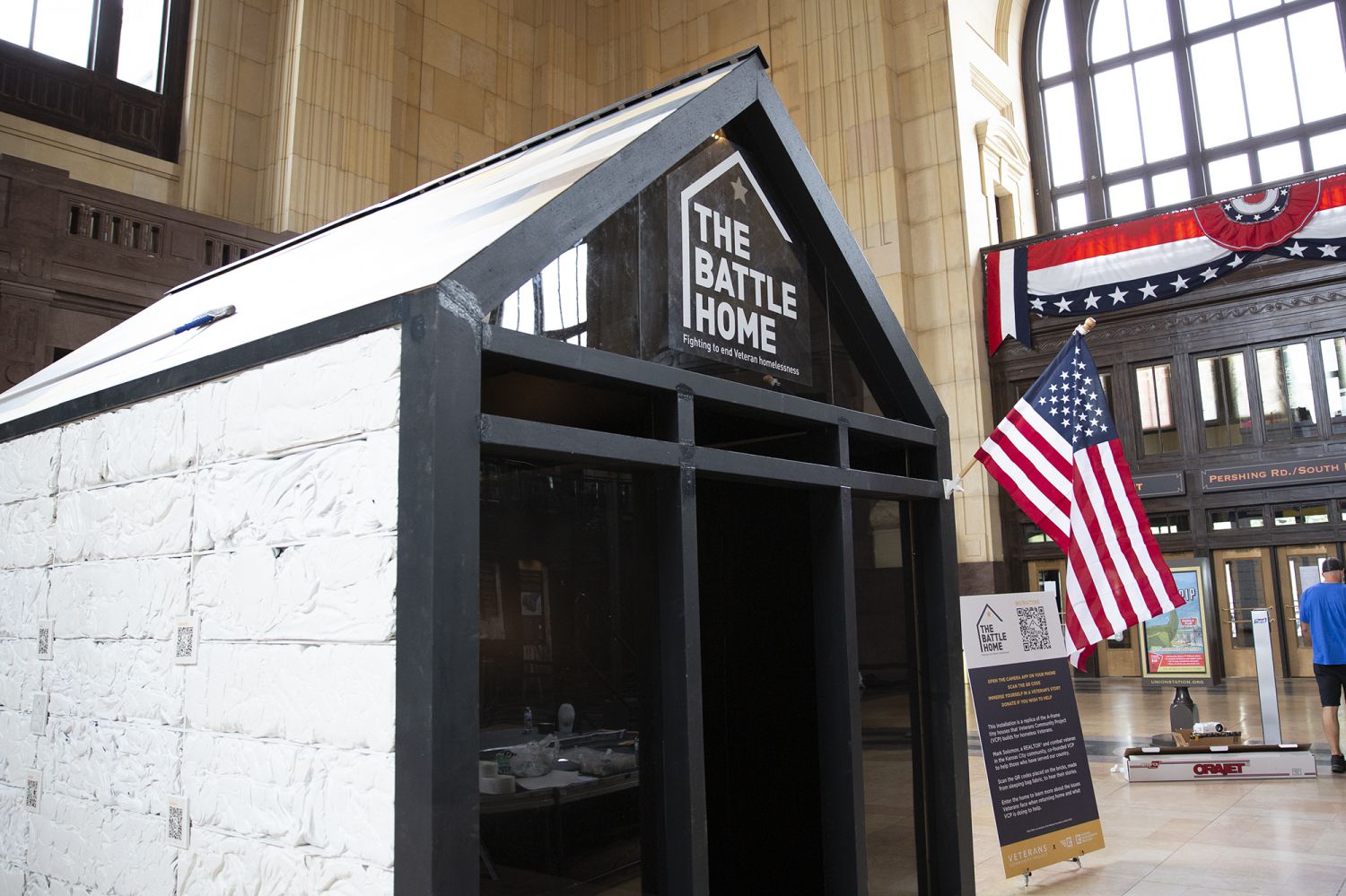 The National Association of REALTORS® (NAR) and the Veterans
Community Project (VCP) opened an art installation called "The Battle Home"
Monday at Union Station. REALTOR® and VCP co-founder Mark Solomon was honored
last year with NAR's Good Neighbor Award, and this art installation is a part
of NAR's recognition for the work Solomon and VCP do to help end veteran
homelessness.
The Battle Home is a replica of the tiny homes in the VCP
village, using "bricks" made of sleeping bags, with QR codes posted that visitors
can scan to hear stories of homeless veterans that have received help from VCP.
The exhibit will be on display in Union Station through Aug. 14. The Battle
Home will then travel to other locations across the U.S. to increase awareness
of the nationwide issue of veteran homelessness and the work of VCP.
At the kick-off event, Solomon, KCRAR President Bobbi Howe
and Kansas City, Mo. Mayor Quinton Lucas spoke to attendees about the work VCP
is doing for the community and the needs and struggles of veterans who
experience homelessness. Solomon shared the statistic that an average of 37,828
veterans are sleeping on the streets any given night in the United States.
"37,828 people who took an oath to defend the Constitution
of the United States against all enemies," Solomon said at the event. "They
took this oath freely and they were willing, if necessary, to give up their
lives to defend the Constitution, and 37,828 of them are sleeping on the
streets."
It was that reality that inspired Solomon and his fellow
combat veteran co-founders to create an organization to help those veterans
suffering from homelessness. In addition to the tiny home village in Kansas
City, VCP offers other support and services to veterans in need through its Veteran
Outreach Center.
To donate to VCP or learn more about the Battle
Home installation, visit thebattlehome.com.