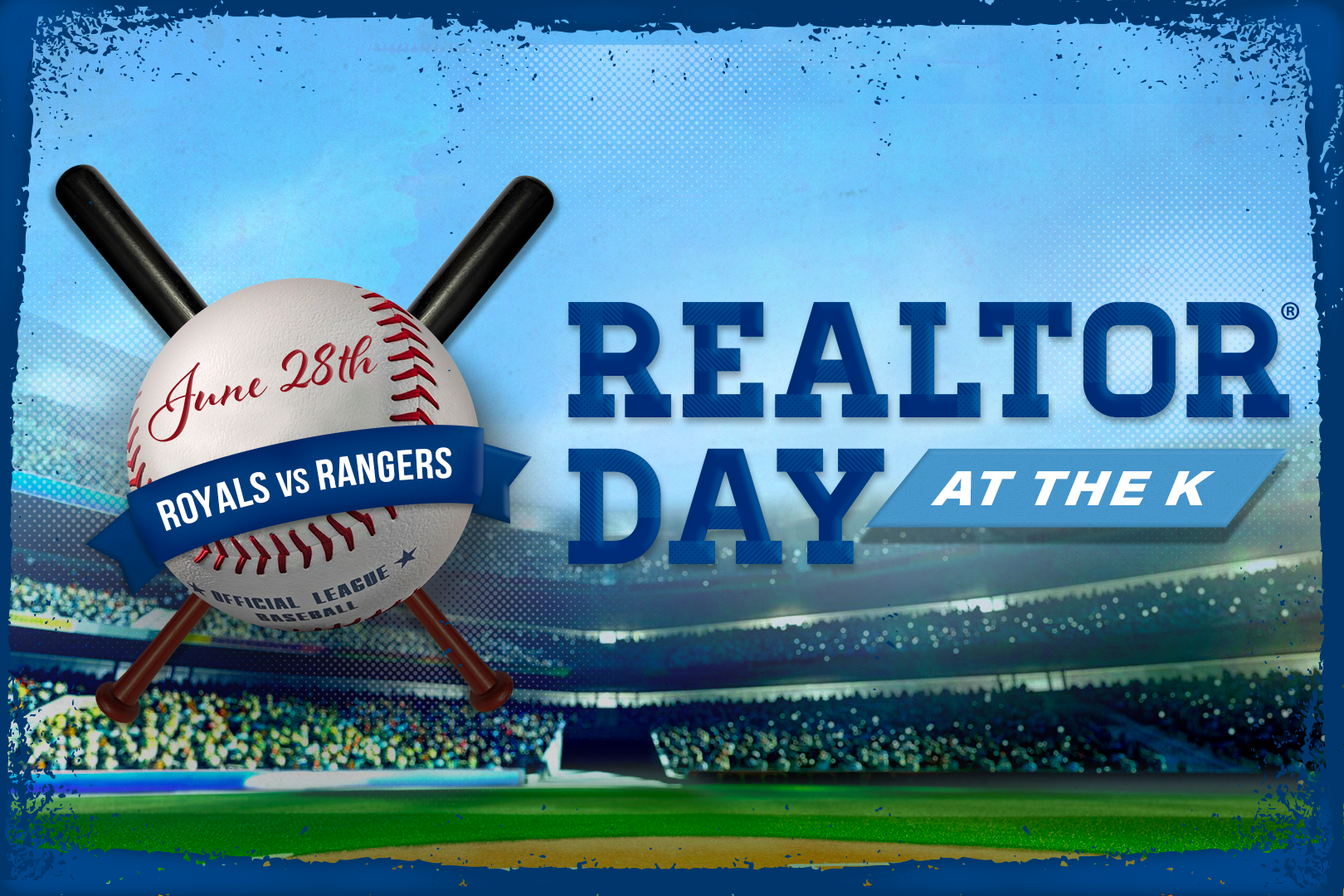 REALTOR® Day at the K is back! KCRAR members are invited to bring their friends and family to watch the Kansas City Royals take on the Texas Rangers on June 28 at Kauffman Stadium. Tickets are on sale now in the KCRAR Member Portal.
KCRAR President Michael Pierce will be throwing the first pitch at the game, and those in the KCRAR section will be featured on the jumbotron by the KCrew for "Take Me Out to the Ballgame." Come dressed for Hawaiian shirt night at the K and ready to enjoy "Dollar Dog" night.
Tickets are available for purchase now for $20 in the KCRAR Member Portal and will be delivered via email by the Royals once all KCRAR group tickets have been purchased. KCRAR seats will be in sections 207, 208 and 209.