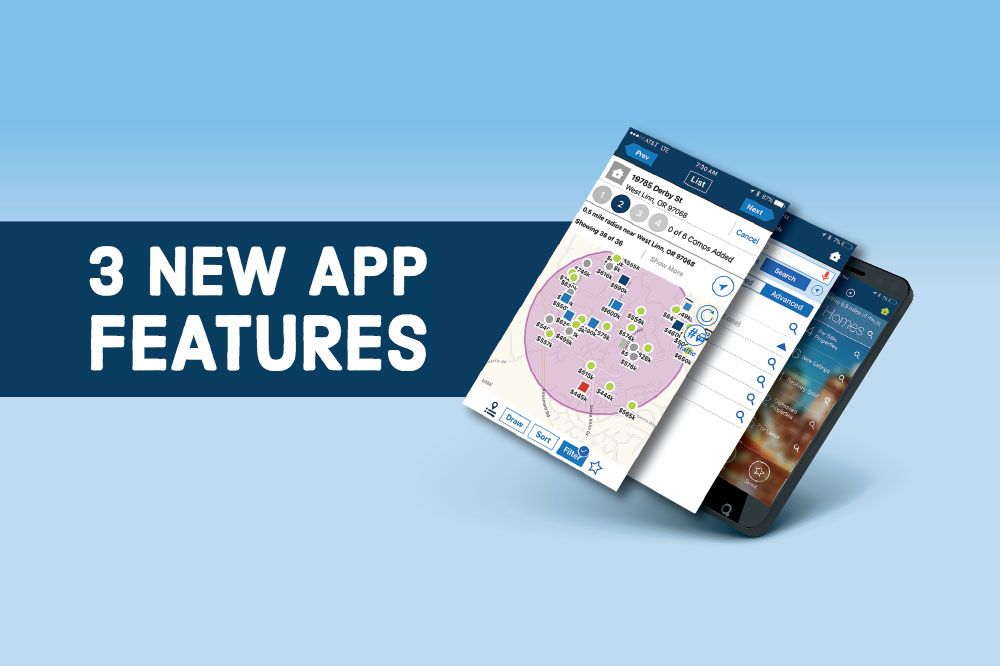 Like Realtors®, RPR's app is on the move. Exciting new features have been added to an already robust line-up of available tools. This time, we bring you three adaptations that are certain to make your on-the-go experience more productive and downright easier.
And if you haven't already done so, download the free RPR app today. It's an unparalleled platform of property and market data, as well as a reporting tool that allows you to create and send customized client-friendly reports … anytime, anywhere.
Search by voice
Voice-to-text transcription services for Android and iOS have become more reliable and accurate, making those mobile device keyboards that much more appealing for users who want to quickly recite search by voice commands.
Now, RPR makes it easier for Realtors® on the go by introducing voice-to-text search capability on its app. Look for the microphone icon on your device's keyboard then Simply tap and talk. Try speaking a property address or geographic area. This new feature is available for both Android and iOS.
Generate reports quickly
The next time you need to quickly create an RPR report, like for an open house or when working with a buyer, try the Reports button located in the lower left corner of the RPR app's home screen.
After tapping Reports, type or speak an address, city or zip. Then tap Search and the available reports will appear. Tap on the name of the report you want, then customize and deliver!
Comp analysis express
Agents often joke that all they need to do to generate business is plan their next vacation. But the reality is you never know where or when your next deal will come in. So being prepared with the right tools to impress prospects anytime, anywhere has become of paramount importance. That's where RPR's new Comp Analysis Express comes in. REALTORS® can use their mobile device to build a CMA, then create and share a client-friendly Seller's report. Best of all, if comps have been selected on the website, they can be viewed on mobile and vice versa.