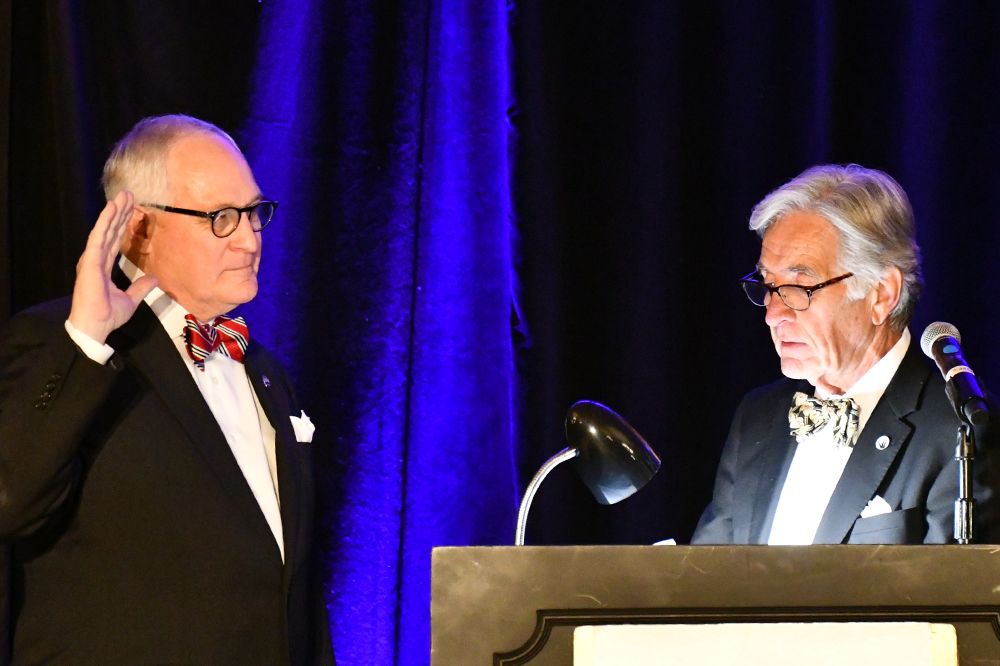 Nearly 400 REALTORS®, affiliates and guests gathered on
Tuesday as KCRAR installed Steve Moyer as its 2019 President and introduced
Heartland MLS 2019 President David Nichols on Tuesday at the Annual Holiday
Party, Awards and Installation event held at the InterContinental Kansas City
at the Plaza.
"I'm honored to have the opportunity to lead KCRAR in 2019
alongside an outstanding group of Directors who volunteer their time and
experience for the betterment of our local real estate industry and each of our
members," Moyer said.
The event also recognized industry
leaders who have helped build and maintain a strong real estate community
throughout the Kansas City metro and surrounding areas. The following awards
were presented during the event:
2018 Community Service Award – Susie Gale, Better Homes
& Gardens – Kansas City Homes
2018 Affiliate of the Year – Mark Emerick, Home Warranty,
Inc.
2018 Newcomer of the Year – Julie Horseman, ReeceNichols
Parkville
2018 Salesperson of the Year – Shannon Stumpenhaus, Better
Homes & Gardens – Kansas City Homes
2018 REALTOR® of the Year – Rick Bradford, Cates Auction
& Realty Co.
"KCRAR's award winners are nominated and selected by other
members for their individual excellence and commitment to our industry and the
local community. I want to personally thank each of this year's recipients for
their professionalism and achievements," Moyer said.
Andrea Sheridan was also
recognized as she finishes her term as 2018 KCRAR President, as well as 2018
Heartland MLS President Gregg Davidson.