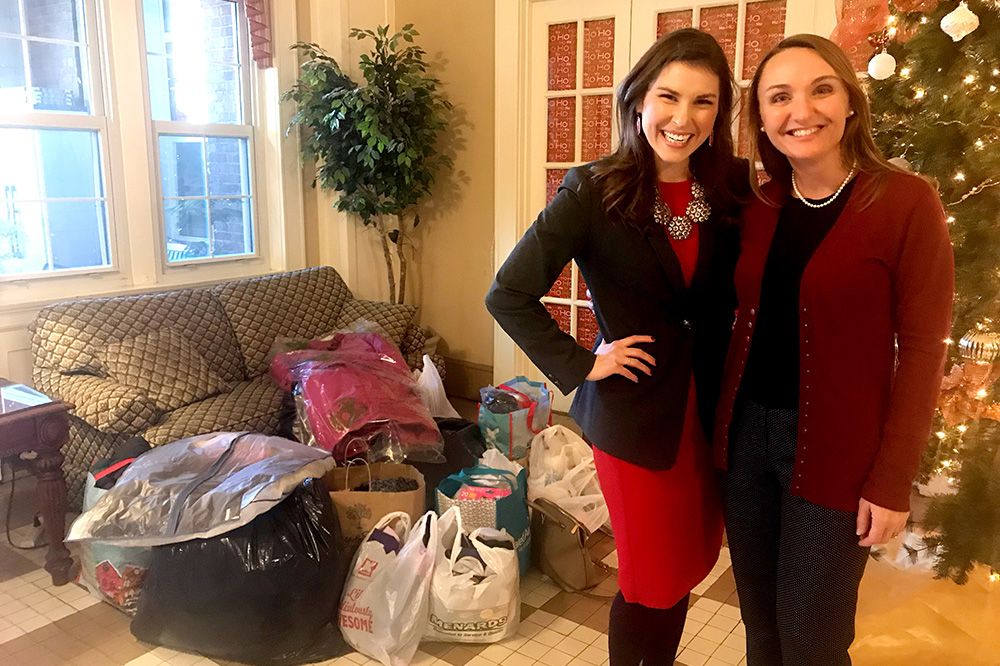 The Kansas City Regional Association of REALTORS® St. Joseph
Chapter kicked off the holiday season with a celebration at Room 108 in St.
Joseph, Mo. Close to 100 members enjoyed an evening of socializing, while
giving back to the community through a "Cold Weather Drive."
The Chapter Social Committee spearheaded the drive to
benefit the women and families using the YWCA Women's Shelter who are in need
of cold weather items. Amy Goddard, ReeceNichols Ide Capital Realty and Sarah
Weaver, Commerce Bank, presented the shelter a
carload of coats, hats, scarves and mittens that were donated at the event, as
well as $300 in cash donations on Wednesday, Dec. 3.
The YWCA Shelter helps many victims of domestic abuse,
sexual violence or emotional abuse, with its vision to be the "anchor
institution for improving the lives of women and, in turn, enhancing the future
for children and our community." The organization helps not only helps
women, but also their children, many of whom are also victims of abuse. The
YWCA helps to provide these people with the transition they need for a new
start.