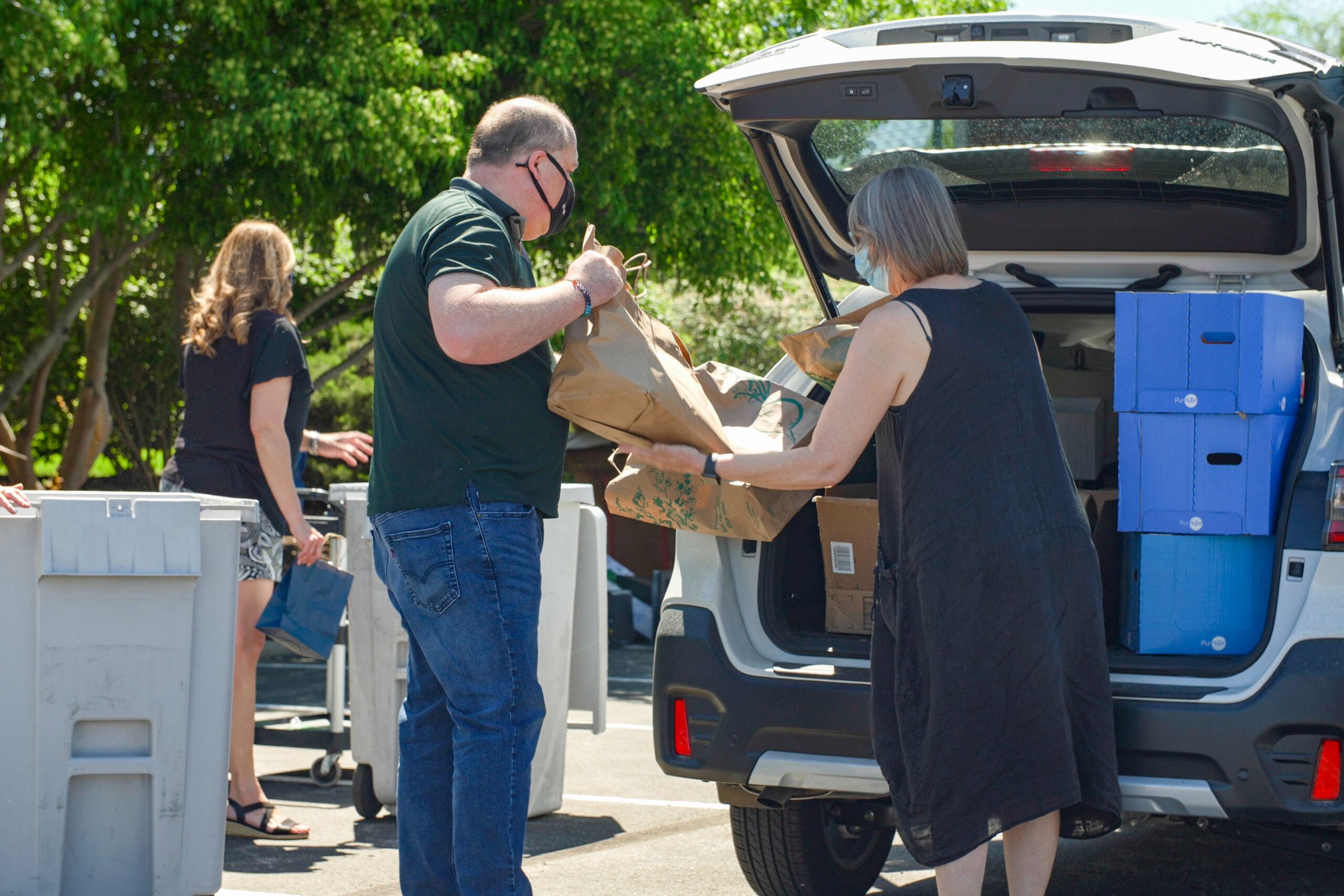 KCRAR members and their clients drove through the KCRAR parking lot on April 30 for the annual Shred Day event, raising $5,205 for Habitat for Humanity of Kansas City. This date coincided with the second annual Upcycle Challenge online auction, which raised and additional $3,101 for Habitat KC.
The Shred Day event sponsor, ProShred, shredded a total of 28,114 pounds of paper brought in by attendees, which was 10,000 pounds more than last year's Shred Day. All the paper shredded at Shred Day was recycled, saving 239 mature trees from destruction.
This year's Shred Day also offered eCycle services, where attendees could bring in their old and unneeded electronics to safely and responsibly dispose of. Attendees brought in 3,075 pounds of electronics to be recycled, keeping all that electronic material out of a landfill.
In addition to the annual Shred Day, KCRAR also partnered with Habitat KC to hold the ReStore Upcycle Challenge for the second year. Nine teams of KCRAR members found items from Habitat KC's Martin City ReStore to transform into something new or refreshed, then they auctioned the items online, donating all the funds to Habitat KC.
This year's winning team was from Better Homes and Gardens Kansas City Homes Mission Farms Office. They transformed their ReStore items into a "hospitality hutch," which ended up raising the most money at auction ($756) and earning the most votes in the public poll. As the winning team, an additional $500 will be donated in their name, and they will be presenting a check to Habitat KC with all the money raised. Second place went to Better Homes and Gardens Kansas City Homes Northland Office, and third place was tied between Realty Executives of Kansas City and Wardell & Holmes Real Estate. The Biggest Transformation Award was given to Better Homes and Gardens Kansas City Homes Overland Park Office.
Habitat KC's ReStores are located throughout the metro area and sell donated household items, including furniture, décor, building materials, appliances and more. All the money raised at ReStore goes back into Habitat KC's goal of helping Kansas Citians "build strength, stability and self-reliance through shelter."