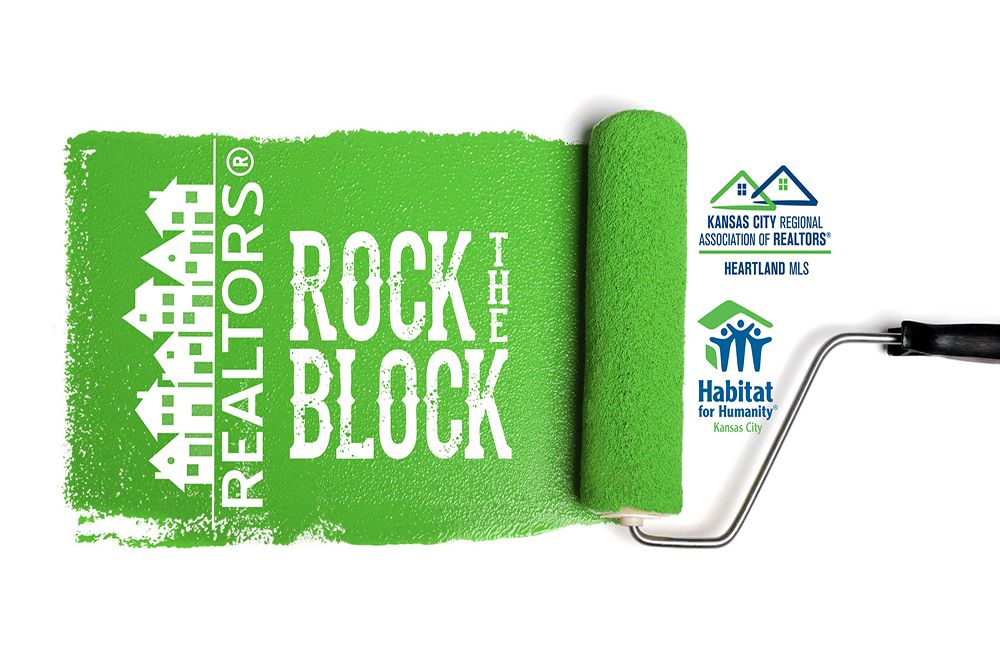 Last week, we announced the date for the 2017 REALTORS® Rock the Block event, and were subsequently blown away by the member response. Many, many of you have since contacted us here at KCRAR asking not only for details, but how you could go about volunteering to be a part of the big day. So, in the interest of saving you a phone call or email, here's what's next for Rock the Block.
This year's event will take place on the 4300 block of Bellefontaine Ave, and will go from 8:30 a.m. – 3:30 p.m. There will be an estimated 20 houses to work on with no more than 20 volunteers per house. That means over 300 REALTORS® will be hard at work that day!
If you wish to volunteer, then check with your Broker, let them know to keep an eye out for these emails from us and tell them you want to help Rock the Block. While KCRAR recognizes the overwhelming demand, we unfortunately have limited availability for these spots. If spots are unavailable for member volunteers, then we'll collect names on a waiting list and sign up participants if more houses or volunteer opportunities become available.
We are looking for agents who are willing to volunteer as construction supervisors and photographers for the day's festivities (experience in those fields are preferred!). There are also plenty more
sponsorship opportunities
available as well. If you're interested in becoming a sponsor, then hurry, as spots are filling up rapidly!