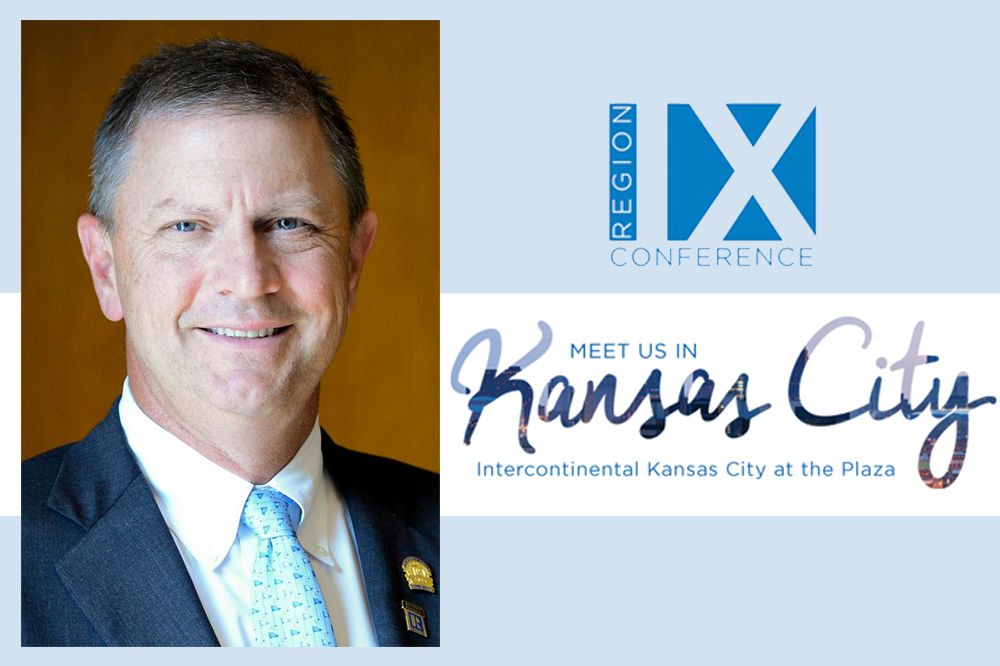 This year's Region IX Conference will be held in Kansas City
on April 8 and 9 at the InterContinental Kansas City at the Plaza. This is an
annual conference for education and networking for REALTORS® that covers topics
like technology, business practices, industry news and NAR Resources. ResourceKC
took the opportunity to talk with the 2018 NAR Region IX Vice President, Jim
Gamble, to tell us more about the conference and how it affects KCRAR members.
Tell me a little bit
about Region IX as a whole and your role in the organization.
Region 9 is one of 13 Regions as defined by the National
Association of REALTORS®, and it is comprised of Missouri, Kansas,
Oklahoma and Arkansas. I was elected by the Missouri REALTORS® to be the
Regional Vice President for 2018. This Leadership Conference travels each year
to the state where the RVP resides, and I am so excited to get to host this
Leadership Conference in Kansas City!
What should members
expect when they attend the conference?
This is a "Leadership Conference." We are all leaders in our
community, and our buyers/sellers ask us to lead them every day! The Conference
Schedule provides value to our out of town guests as well as local
REALTORS®. Those attending the full conference are leaders in their
respective Local and State REALTOR® Associations, and many are
National Directors for NAR.
We are also offering "Agent Connect Day" on Monday. Due to the size of the ballroom
at the Intercontinental, we chose to have an agenda that would resonate with
local REALTORS® as well.
What is special about
the conference being held in KC this year?
April on the Country Club Plaza makes this conference special. More importantly,
we can bring a "leadership day" to local REALTORS® without them having to
travel out of town. It's a win/win for KC and KCRAR!
Why should KCRAR members attend this
year's conference?
If you are an industry leader and you want to continue to give
back to your REALTOR® community at the next level, this conference is for you.
If you believe that you are a "leader" as a REALTOR®, this conference is for
you. "Agent Connect Day" is a fabulous value, and our speakers will knock it
out of the park on Monday morning!
What are you looking
forward to about this year's conference?
As the 2018 Regional Vice President for the National
Association of REALTORS®, it is my privilege to host this Leadership Conference
in Kansas City. Our goal is simple: that we deliver value; that our guests
leave this conference saying, "This was worth my time… this was good." We aim
to meet and exceed our Conference attendees' expectations!