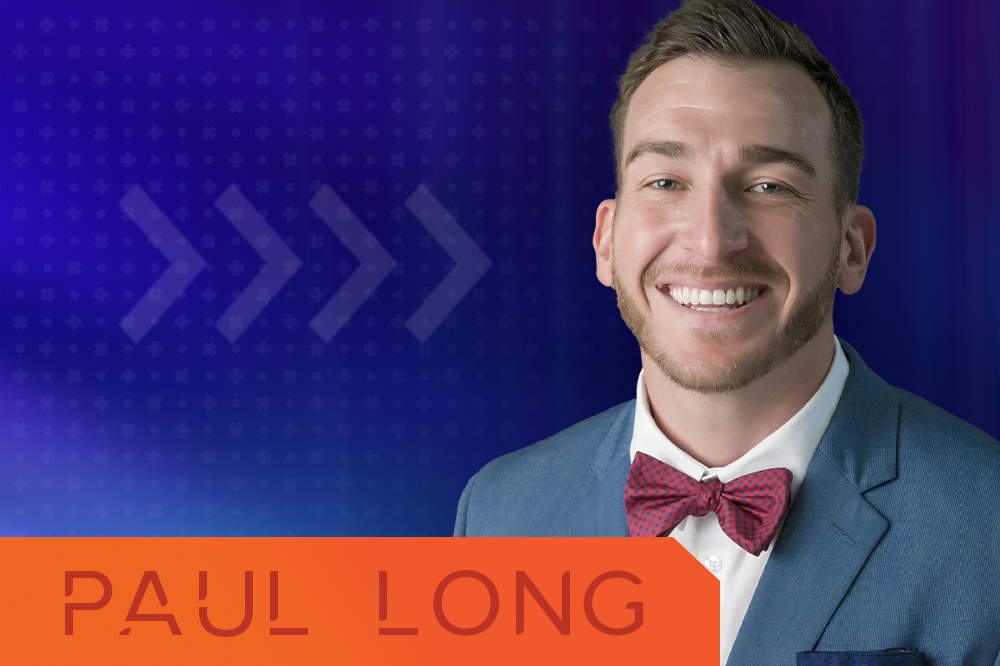 Speaker, author and educator Paul Long will be this year's Recharge Virtual Conference emcee on March 25. Long is a motivational speaker and consultant that has challenged the corporate landscape for over a decade while engaging audiences around the globe.
As the MLB Kansas City Royals' 2016 Fan of the Year, Long's shenanigans have been featured in media outlets like ESPN, the Washington Post and the Wall Street Journal. Through his concept of "Fundamism," infectious spirit and unique take on F.U.N. in the workplace, Long has provided memorable experiences at hundreds of events while championing pediatric cancer research.
He will be guiding virtual Recharge attendees as they hear from expert speakers including Leigh Brown, Elizabeth Mendenhall and more. He will also be moderating a special session on the state of the real estate industry with KCRAR President Tony Conant, Heartland MLS President Angela Lofton and KCRAR and HMLS CEO Kipp Cooper. This session will explore topics like the inventory shortage, fair housing and the impact of the pandemic.
Registration is now open for Recharge Virtual Conference on March 25.