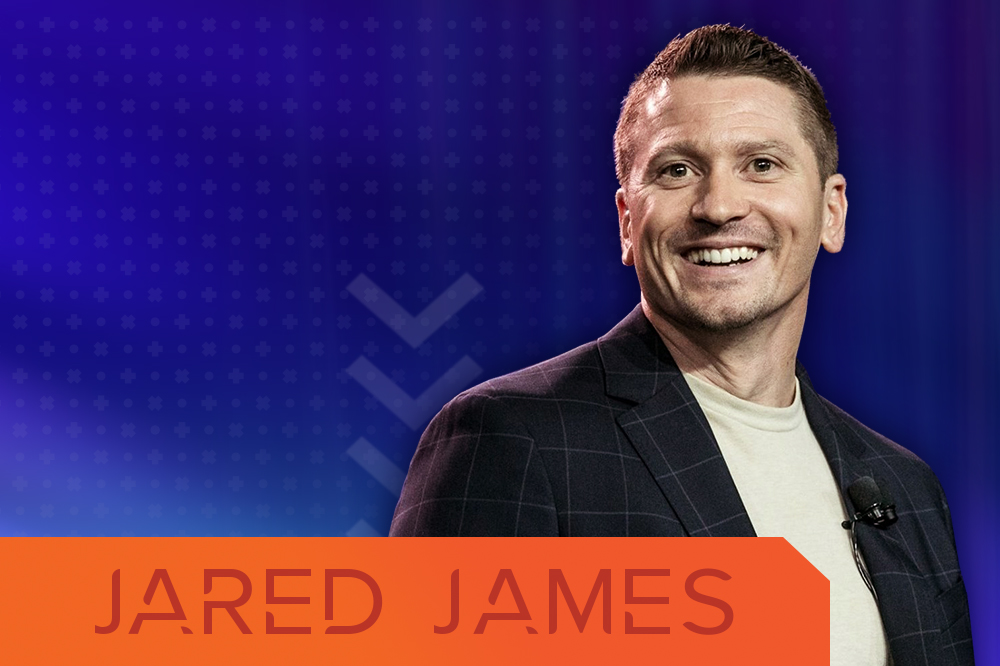 Business coach Jared James will be taking the Recharge stage as this year's keynote speaker on March 24 at the Overland Park Convention Center. James will be presenting two sessions at the event, "How to become undisruptable and dominate your local marketplace" and "How to get listings and remain the best option for your consumers."
James' first session will offer valuable insight for agents as they navigate today's competitive real estate market. He will focus on how agents can best take advantage of their business opportunities, capitalize on the lifetime value of a client and become more valuable and undisruptable than ever before.
"Competition always does one of two things," James said, "it either eliminates you or it makes you better, and I'm going to show [Recharge attendees] how you can leverage the market right now to help you become better."
His second session comes at a critical time with inventory near all-time lows. In this hands-on, practical session agents will learn innovative strategies they can immediately implement to create more listing opportunities for their businesses.
In his previous career selling real estate, James built one of the largest and fastest growing teams in the United States, earning him a spot in REALTOR® Magazine's 30 under 30. Currently, James not only runs one of the largest coaching companies around, but he also leads one of the fastest growing marketing companies, Jarja Media.
See Jared James' sessions at Recharge Conference and Expo on March 24 at the Overland Park Convention Center. Registration is open in the KCRAR Member Portal for the early bird price of just $25 per person through March 6.