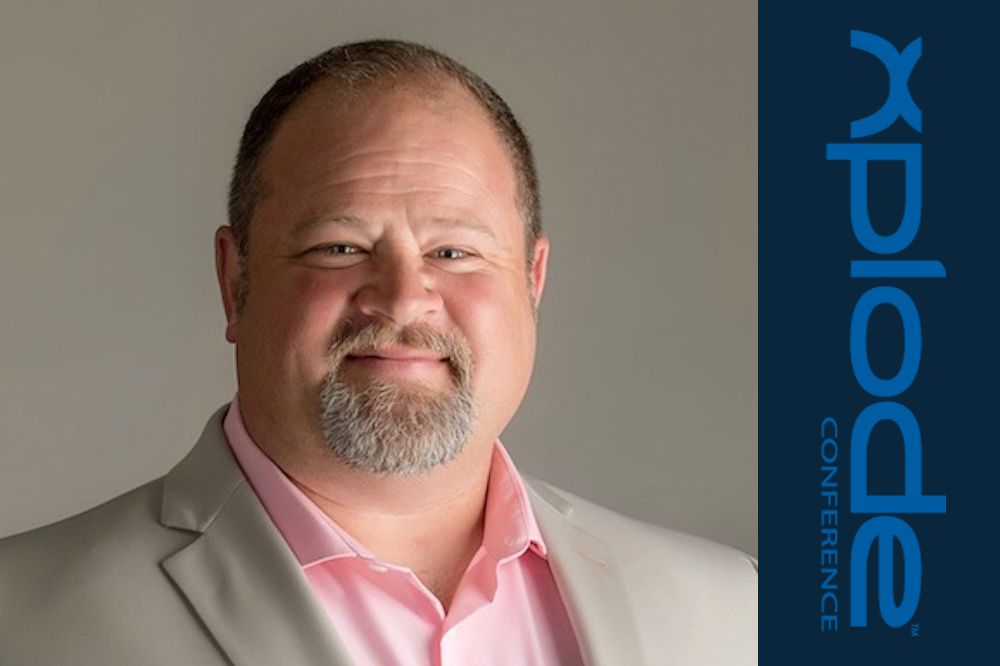 KCRAR is bringing the national Xplode Technology Conference to
Kansas City, further raising the bar set by the former Recharge conference. Not
only is KCRAR excited about the opportunity to bring Xplode to Kansas City,
but so is the founder of Xplode himself, Matt Fagioli. ResourceKC took the
opportunity to ask Fagioli some questions about what Xplode is and why he looks
forward to bringing it to Kansas City.
What about other tech
conferences originally made you want to start your own?
I was running a brokerage and starting to see how technology
could really make me more productive, more engaged with my clients and able to
help more people with their real estate needs. I was fired up about these new
technologies, but realized that no one was doing a great job of bringing that
information directly to the agents across the country. I started RETechSouth
and it was a hit and kept growing, but people had to travel to Atlanta. I
wanted to bring the information and excitement out to where the agents lived
and worked, and by hosting 8-10 conferences a year, people can travel to the closest one without having to wait for an annual
or bi-annual real estate conference opportunity.
How has Xplode evolved since
it was founded in 2011?
One
is the caliber of speakers we attract to speak on stage. As Xplode has become
known for high level RE/Tech, digital marketing and systems automation, we have
top producers and CEOs sharing their knowledge.
What cities does Xplode
usually go to? How do experiences vary from city to city?
We
have done back to back Xplode conferences in St.Louis and Oklahoma City, and we
usually hold conferences in Florida each year, but we have continued to expand
the conferences across the nation, hosting conferences in Idaho, Texas,
California, Rhode Island, Arizona, and more. We are really proud of the growth
and reach of this conference! The attendees always learn the coolest tech
trends and marketing strategies, but we try and bring local/regional voices and
experience to the stage in each city. That gives attendees a chance to not only
learn from the "30,000 foot" national level, but what REALTORS® are doing in
the trenches in their locality, too.
What are you looking forward
to about Xplode in KC?
The
people. KC has such great energy with REALTORS® who want to learn and grow.
It's really awesome to bring this level of expertise we are offering into a
region that gets that learning never stops.
What is your favorite part
during an Xplode conference?
We
turn up the music when we start each event and get the crowd pumped up for a
full day of learning. Coming onto the stage first thing in the morning and
greeting the crowd is fantastic, and when the event is over, having the
attendees say they have learned new tools and ideas they are going to put into
practice right away is why I do this conference.
What are you looking forward
to regarding this year's speakers?
This
year we have Dan Stewart, founder and CEO of Happy Grasshopper discussing
leveraging human needs psychology to help people get what they want more
quickly and how that pertains to real estate sales. We also have Gabe Cordova,
CEO of Firepoint, discussing team automation. Two amazing, charismatic speakers.
What session are you most
looking forward to?
Sharing
the system ideas that help agents automate where they can so they can spend
more of their time doing what they love or being more focused on the things
that matter like building relationships.
How do you think Kansas City
REALTORS® will benefit from attending Xplode?
They
will walk away with at least three things that they can implement immediately
in their businesses to make more money, grow their influence, save time and
crush it in 2018.
Is there anything else you'd
like to share with our members?
This
year we are offering a team track specifically designed for agents that either
want to know more about starting a team or for team leaders to learn more about
growing, nurturing and expanding their teams using some amazing tools that we
know work. I am stoked to share this with the conference attendees who are ready
to expand and be more productive.
Members can buy their tickets to the Xplode Conference here.