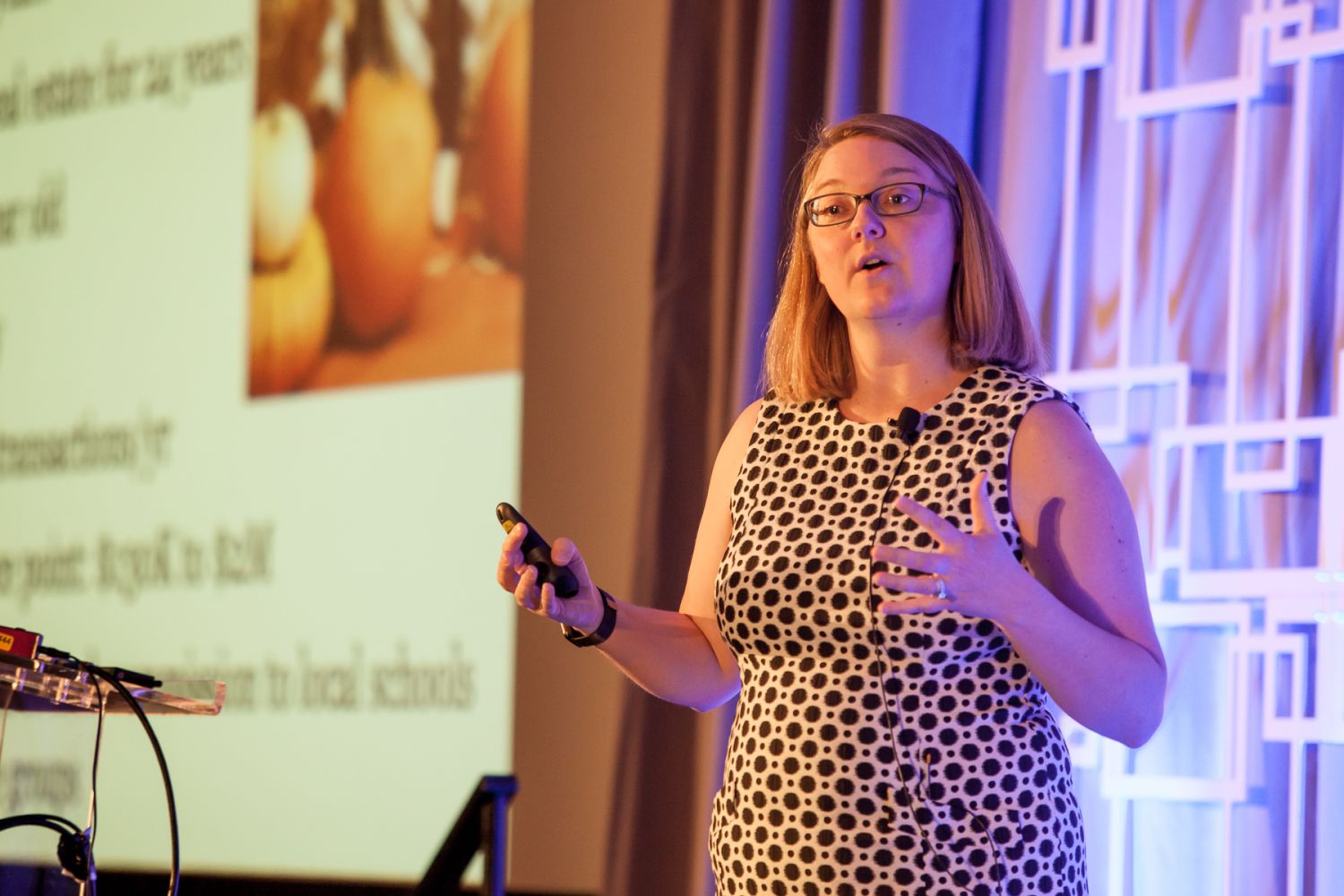 Over 300 REALTORS® and Industry Partners gathered on March 4
at the Sheraton Overland Park to hear expert speakers and network with
exhibitors. Speaker Doug Devitre shared how real estate professionals can be
using voice first technology in their businesses, and speaker Shay Hata shared
strategies for how to automate communication.
Between the two main speakers, Restbi.ai and Best Buy took
the stage for an in depth look at the cutting edge in smart home technology.
Restbi.ai is a real estate image tagging software that offers categorization of
more than 80 home features to optimize user experience. In addition to
providing attendees information on stage, Best Buy representatives were also on
site in the expo hall to showcase popular smart home products and offer
one-on-one assistance.
"We had an amazing Recharge this year, with over 300
REALTORS® and Industry Partners turning out to hear from these expert speakers,"
KCRAR President Bobbi Howe said. "I know our members walked away with some
great takeaways, and I'm eager for them to hear even more wisdom from Shay and
Doug on the podcast."
While attendees were visiting the expo hall, Howe and Kansas
City RealTalk co-host Alex Goering were recording exclusive interviews with
Devitre and Hata. Listen now to the Recharge episode of Kansas City RealTalk
with Devitre on Apple
Podcasts, Spotify
or Soundcloud.
Subscribe to the show on Apple Podcasts to be notified when Hata's episode is
released next month.